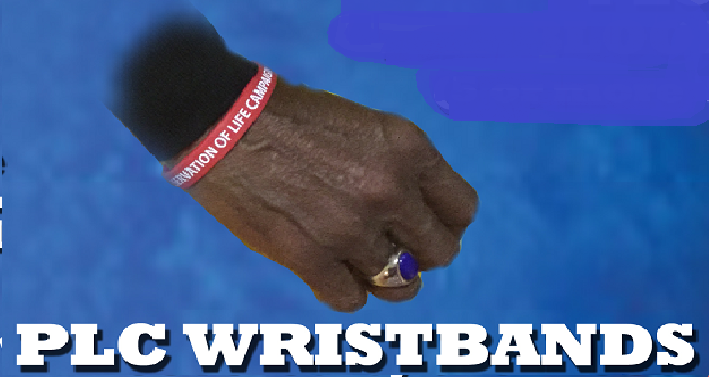 Show your support for the PLC Outreach Campaign by wearing PLC "Blood of Jesus" wristbands.These wristbands not only show solidarity but they are great conversation starters. Be sure to outfit you outreach team with these expressive wristbands!
WRISTBANDS ARE AVAILABLE FOR ONLY $2 each! Purchase 50 or more and get a 20% Discount!
To order by phone call 773.533.6877 for CREDIT CARD PURCHASE ONLY.
To order by mail, Send $2 per wristband + $5.95 for shipping and handling to:
GENERAL COUNCIL OF PASTORS AND ELDERS
Church of God in Christ
P.O. Box 15365, Chicago, IL 60615
ATTN: MEDIATION HANDBOOK

PLEASE ALLOW 5 BUSINESS DAYS FOR DELIVERY.