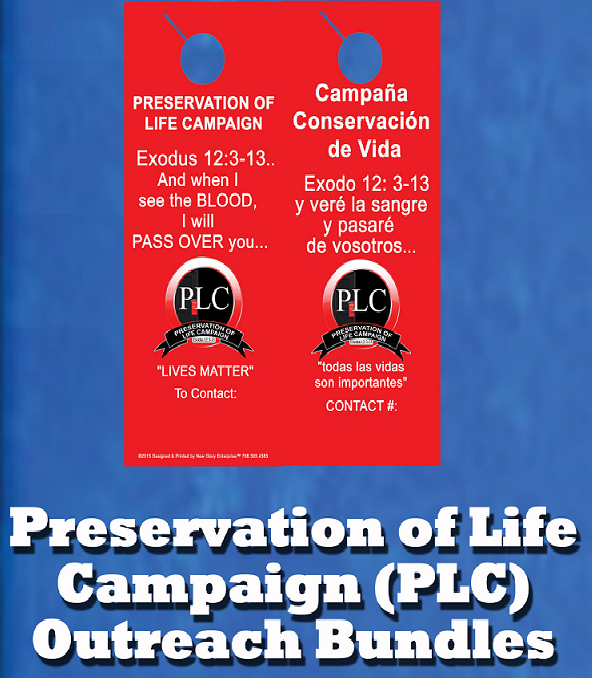 The centerpiece of the PLC Outreach Campaign is the "Blood of Jesus" doorknockers. The Lord states in Exodus 12:23 "
For the LORD will pass through to smite the Egyptians; and when he seeth the

blood

upon the lintel, and on the two side posts, the LORD will pass over the door, and will not suffer the destroyer to come in unto your houses to smite you"
. This represents our godly challenge and response to the violence that appears to sweep through our cities.
Be sure to have these explicit and well crafted doorknockers as a visible symbol of our united efforts to save lives and win souls!
DOORKNOCKERS ARE AVAILABLE FOR ONLY $10 Per bundle of 100! GET YOUR BUNDLES RIGHT AWAY!
To order by phone call 773.533.6877 for CREDIT CARD PURCHASE ONLY.
To order by mail, Send $10 per 100 + $5.95 for shipping and handling to:
GENERAL COUNCIL OF PASTORS AND ELDERS
Church of God in Christ
P.O. Box 15365, Chicago, IL 60615
ATTN: PLC DOORKNOCKER BUNDLE
PLEASE ALLOW 5 BUSINESS DAYS FOR DELIVERY.