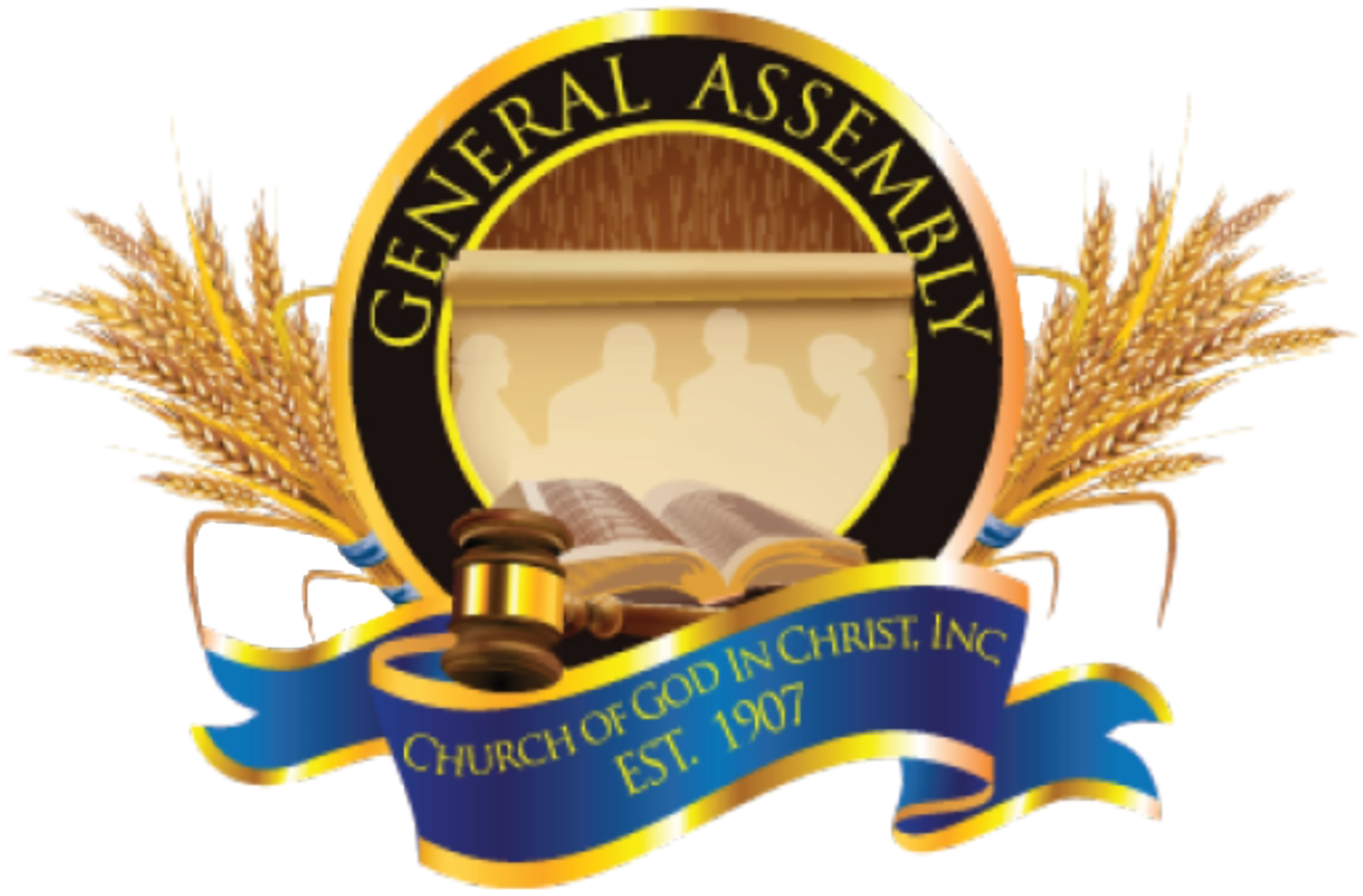 2022 Candidates for Vice-Chairman of the General Assembly
(In Alphabetical Order)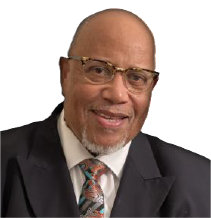 Bishop Charles E. Brown is a native New Orleanian, who now resides in Spring Texas. He is the pastor and founder of Full Gospel International Church of God In Christ (New Orleans) and The Faith International Church of God In Christ (Houston). He has a rich heritage in the Church of God in Christ and was known as a boy preacher and now six decades later serves as the Prelate of the Greater New Orleans Jurisdiction of Louisiana. Bishop Brown has a passion to see Christ's followers maximize their full potential, walk-in their divine destiny, and live life above mediocrity by "walking by faith and not by sight". He is known as an innovator and visionary leader among his core group. He is a man of vision, and purpose, and filled with wisdom, knowledge, and understanding of God's Word. He has conducted numerous seminars, and conferences and specializes in leadership development. His manual "Job Descriptions for the Local Church " and his book "The Work of The Ministry " have helped numerous churches organize and work effectively in ministry. Bishop Brown has traveled extensively all over the United States and many nations in Africa, preaching to thousands and evangelizing the Word of a God to a lost and dying world. Many have received miraculous healing as a result of his ministry.
Bishop Brown received a Bachelor of Arts, Loyola University, New Orleans, Louisiana 1975; Master of Divinity Degree, New Orleans Baptist Theological Seminary, 1979; Doctorate Degree of Ministry, Midwest Christian College, and Seminary, 2007; Honorary Degree, Crenshaw Christian School of Ministry, Los Angeles, California, 1988. He is also the recipient of numerous honors, awards, and commendations. Bishop Brown is presently in his third year of the Ph.D. program in Leadership at Beulah Heights University. He now serves as founder of The Extra-Mile Mentoring Program where he encourages men and women with a call on their lives in their "roles, goals and souls". He believes that mentoring will produce great leaders who effectively build and fulfill their destiny in the Master's service.
Bishop Brown's wife, Connie, affectionately known as Lady C, works alongside him in Ministry. They are the parents of five adult children, sixteen grandchildren, and 2 great grandchildren.
Bishop Brown's wife, Missionary Connie E Brown, affectionately known as Lady C, works alongside him in Ministry.
Ministry Credentials
Saved & Spirit-Filled
4th Generation COGIC
3rd Generation COGIC Pastor
66 Years Preaching, 54 Years Licensed, 52 Years Ordained
45 Years Pastor & Servant Leader, 21 Years Bishopric
Founder of 4 Churches & Successor of 6 Churches
Numerous Other Ecumenical Accomplishments
The General Assembly
1995 Acting Chairman for General Assembly
2002 Constitutional Convention Coordinator, St. Louis, MO
38 Years Member of the Executive Committee
Committee Chairman for Five Committees:

Credentials Committee
Public Policy Committee
Enumerations Committee
COGIC Manual Review Committee
Membership Committee
The International Church of God in Christ
Chairman of the Commission on Membership and Affiliations
Chief Operational Officer (COO)
Council of Pastors & Elders, Executive Committee
Concierge for the General Board and Presiding Bishop
Founder/Director of Youth Church in UNAC/AIM
International Music Department, Executive Board Member
The Jurisdiction
Vice Chairman of the Louisiana Council of Bishops
Member, Texas Council of Bishops
Professor GNOJ School of Ministry: COGIC History
The Local Pastorate Presently
Full Gospel International COGIC, New Orleans, LA (43 years)
The Faith International COGIC, Houston, TX (7 years)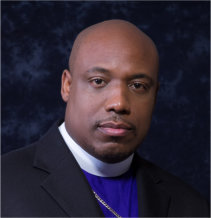 Bishop Tyrone Butler is the Pastor and Chief Executive Officer of the Salvation and Restoration Christian COGIC in Brooklyn, New York. A native of New York, he was raised in the traditions of holiness by his parents and is a fourth generation son of the Church of God in Christ. He also serves as the CEO of Greater Faith Ministries, an evangelistic crusade ministry to impact the body of Christ with preaching, teaching, workshops and seminars.
Having matriculated through the public school system of the City of New York, Bishop Butler furthered his professional pursuits by earning a Bachelor of Business Administration (BBA) degree with a concentration in Finance and has worked in Accounting and Finance for over twenty years. He distinguished himself in his secular pursuits, proving himself a valuable asset in the corporate arena, working as the Senior Analyst for the North America Consumer Products group, with responsibility for the strategic planning and analysis for a $30 million dollar budget for the Hit Entertainment/Fisher Price division of the Mattel Corp, the largest children's toy and consumer products company in America. Bishop Butler has been blessed to bring his corporate financial and administrative experience to bear in the context of his service to the church, demonstrating great acumen in administration with various assignments from the local church to the national.
He has served as the Chief Financial Officer of the local ministry, the District Secretary of Acts 2:42 District, later succeeding his father as District Superintendent and also has served as Jurisdictional Chief Adjutant for five (5) years as well as Jurisdictional Secretary for seven (7) years under the late Prelate of New York Southeast Jurisdiction, Bishop Norman N. Quick. Feeling a powerful and distinct call to impact a generation in the area of youth ministry, the (then) Elder Butler also served for twelve (12) years as a jurisdictional Youth President and also served eight (8) years as a Regional Youth President in the International Youth Department of the Church of God in Christ, of the East Region, comprising the states of New York to Virginia. His service with passion, commitment and skill opened the door of opportunity for him to work with then International Youth President Linwood Dillard as the Department Administrator of the International Youth Department. His faithfulness led to another door being opened, with the appointment of Superintendent Dillard to International AIM Chairman, (then) Elder Butler was asked to serve as Executive Secretary of AIM and in December 2014 further received appointment as a Vice Chairman of the International AIM Convention of the Church of God in Christ. Bishop Butler also served many years as a National Adjutant and in the National Security Task Force of the church, achieving the rank of Deputy Commissioner, giving diligent service with honor to the leadership of the church.
After the demise of Bishop Norman N. Quick, in August 2012, (then) Elder Butler was appointed to serve as Jurisdiction Chief of Staff/Chief Operating Officer by General Board Member and Interim Prelate, Bishop Frank O. White. In September 2013, (then) Elder Butler was appointed by the Presiding Bishop and General Board as Bishop-Designate for the New York Southeast Jurisdiction and subsequently, in the 106th Holy Convocation in November 2013 was Consecrated and Installed as Bishop and Jurisdictional Prelate of the New York Southeast Ecclesiastical Jurisdiction of the Church of God in Christ. He further distinguished himself in service as an Assistant to the Secretary of the Board of Bishops, responsible for Logistics and also Marketing, as the Election Commissioner of the Board of Bishops, having overseen the Quadrennial Election and one Special Election as well as the Presiding Bishop's Liaison to the Board of Bishops.
Bishop Butler continues to serve as the proud Pastor of the Salvation & Restoration COGIC family, where serving faithfully with him is his loving wife, the Evangelist Racquel Lynn Butler and he also is the father of one son, Brother Eric Boyd and grandfather of three, Eric Boyd Jr. and Logan Marie Lynn Boyd and Brooklynn Melody Boyd.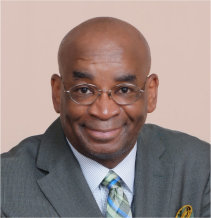 Bishop Melvin J. Smith, Attorney at Law was born in St. Louis, Missouri.  He obtained his elementary and secondary school training in the St. Louis Public School System.  He attended the University of Missouri Columbia where he earned a Bachelor of Science in Education.  He earned a Juris Doctorate Degree in Law from the University of Missouri Columbia in 1991.  Professionally, Attorney Melvin J. Smith is a practicing Attorney in St. Louis, Missouri.  His law practice is featured daily on television and radio throughout St. Louis, Missouri.  He is the founder of Melvin J. Smith and Associates.  Attorney Smith practice law in the areas of personal injury, medical malpractice, business law, and civil litigation. He has successfully represented his clients against companies such as: General Motors, Coca-Cola Corporation, Boeing, and others.
National:
Chairman of Rules and Procedures Committee, General Assembly Church Of God In Christ
Member- Executive Committee General Assembly, Church of God in Christ
Constitution Committee, General Assembly Church Of God In Christ
Standard and Extension Committee for General Assembly, Church Of God In Christ
Screening Committee of General Assembly, Church Of God In Christ
Lead Attorney to the Chairman during the National Constitutional Convention
Assistant General Secretary-Legal Affairs, Church Of God In Christ
Board of Bishop/Parliamentarian
Member of the initial committee for Urban Initiative, Church Of God In Christ
Recognized in the Whole Truth Magazine
Recognized in the book "Growing Up COGIC"
Jurisdictional:
Jurisdictional Bishop Missouri Gateway Jurisdiction
Auxiliary Bishop Missouri Eastern First Jurisdiction
Administrative Assistant to Bishop R.J. Ward
District Superintendent
Chief Financial Officer
Senior Advisor to Bishop R.J. Ward
Legal Advisor (General Counselor)
Member of The Jurisdictional Executive Board
Local:
Pastor of Nazareth Temple Church Of God In Christ
Purchased new church facility
Founder of Nazareth Temple Academy for Children Childcare Center & Preschool
Taking Care of Business Radio Broadcast, KSTL Jubilee 690 AM
Andrew Church Ministry
Sharing The Word T.V. Broadcast
COGIC NewsFeed
"The Official Source for COGIC News and Information"
SIGN UP TODAY!