May 13, 2015
Dear Saints:
This correspondence is being sent at the request of the Adjutant General, Bishop Matthew Williams as per our Presiding Bishop Charles E. Blake. It is with great regret that I inform you of the passing of Bishop Joseph Ronald Willis, Sr., Pastor of Foundation of Faith Church Of God In Christ and the Former Prelate of the Philippines Ecclesiastical Jurisdiction.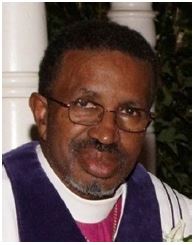 The services for Bishop Willis will be as follows:
The Home going Celebration
Friday, May 15, 2015, 11:00 a.m.
(Viewing to begin at 10:00 a.m.)
St. Paul Missionary Baptist Church
399614 14th Avenue – Sacramento, California 95820
Bishop George Dallas McKinney, Officiating
The Interment
Armed Force National Cemetery
5810 Midway Road – Dixon, California 95620
Let us be in prayer for the family and the jurisdiction during this most difficult time. If I can assist you further concerning this matter, please do not hesitate to call my office at 501.712.0048.
In His Service,
Bishop Robert G. Rudolph, Jr.
Assistant General Secretary / Records and Archives
Scribe of the Adjutancy
Church Of God In Christ, Inc.