EVANGELISM MINISTRY THROUGH SUNDAY SCHOOL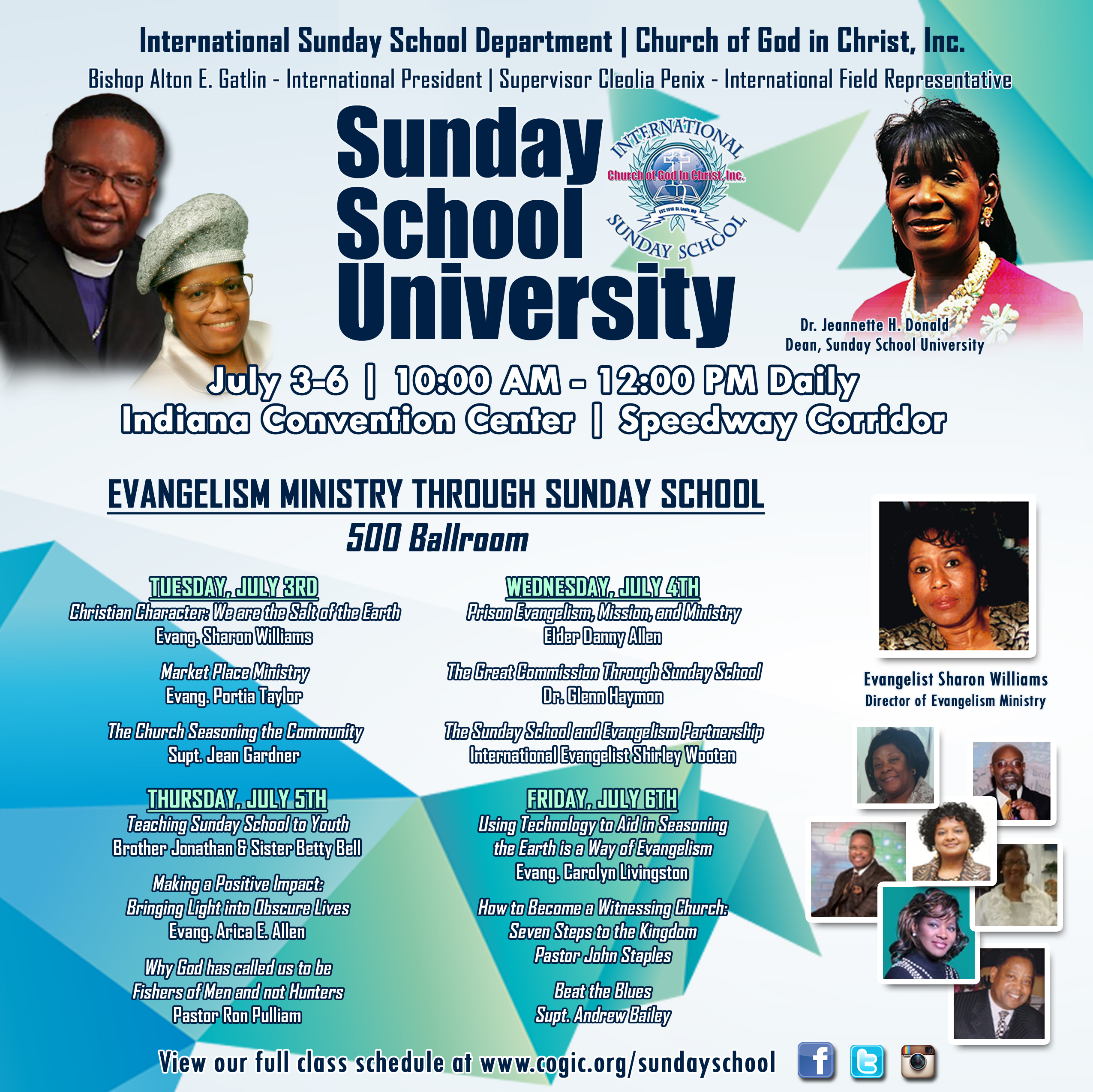 Evangelist Sharon Phillips -Williams
Director of Evangelism Ministry
Evangelist Sharon Phillips Williams graduated from St. Louis University in 1974 with a degree in Accounting and Computer Science.  She managed the General Accounting Department for the City Government. She taught Accounting for the St. Louis Junior College district and retired from AT&T as a Senior Database Administrator.  Currently she is the President and Director of Brighter Day Care and Preschool with an enrollment of over 240 students.
Evangelist Williams was filled with the Holy Ghost while she was in high school.  She was called to the ministry in 1979 under the leadership of Bishop Lawrence Wooten.  Lady Shirley Wooten and Evangelist Williams evangelized nursing homes, hospitals, jails, mental institutions, and churches.  God has saved many; sanctified many; baptized and filled many; healed many; delivered many; to God be the Glory!
She is the wife to Trustee Thomas Williams, mother of 4; stepmother of 5, grandmother of 22.  She is a Sunday School Teacher and Financial Officer at the Williams Temple COGIC under General Board member, Bishop Lawrence M. Wooten.  She is Dean of the EMWI Jurisdictional Sunday School Department, District Missionary of District 8 – Bishop W. Wesley Sanders, and just recently promoted to National Dean of ISSD Convocation Training.