Network Opportunity & Social
To allow high school and college students to interact with accomplished professionals in many areas, benefiting from their knowledge and experiences, and to begin lifelong relationships with those in similar fields. The target group for this category will be youth and young adults who are high school seniors and college students.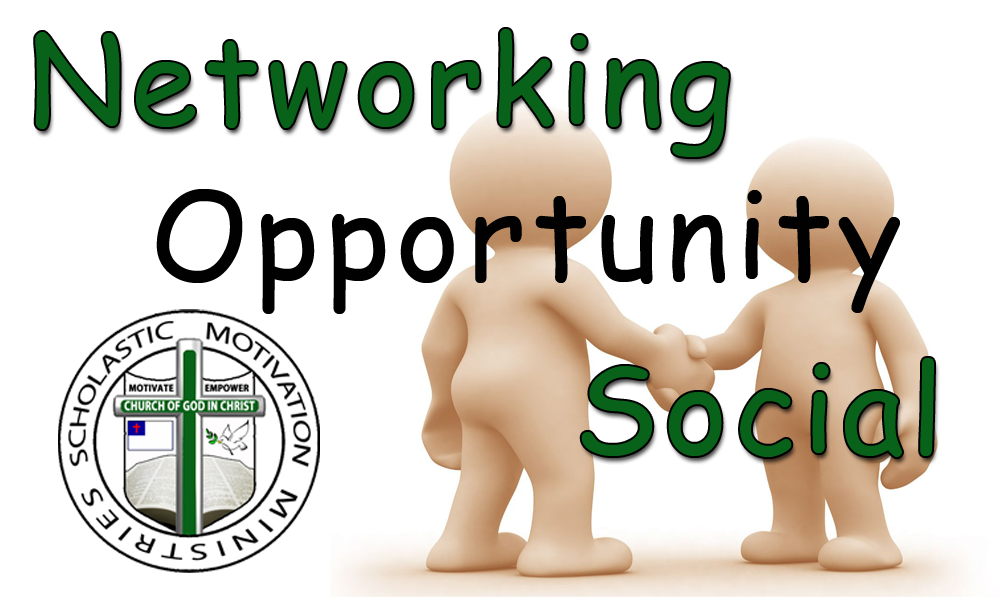 If the Networking Opportunity and Social is of interest to you and you would like to receive more information, you can contact our Scholastic Motivation Networking Opportunity and Social Coordinator by Clicking Here.