National Executive Director
Elder Williams is the youngest of three children.  He grew up in the AME Church and joined the Church of God in Christ in 1993 after graduating from the University of South Carolina.   His work started at Family Worship Center COGIC as the Youth Director and later Youth Pastor.  He also served as the AIM Chairman and Youth President of the district that his Pastor at the time served as Superintendent. His work with SMM on the Jurisdictional level started in 2008 as the Jurisdictional SMM Coordinator. He also has taken on the responsibilities of the Assistant Jurisdictional Secretary.
On the National level, he served as the Assistant Coordinator of Personal and Professional Development from 2009-2014 and then later as the COGIC Gentlemen Workshop National Coordinator from 2015 until the Lord saw fit for him to be appointed to this new role as the National Executive Director by Presiding Bishop J. Drew Sheard.   When asked how he felt about being appointed Elder Williams responded, "I am truly humbled and grateful for this opportunity to serve." He is married to his high school sweetheart Wyona Williams and has one son Elijah.  He is a member of Victorious Believers Ministries with Pastor Derrick Hutchins II in the South Carolina Jurisdiction.
Elder Williams is a career educator and has been for 28 years. Currently, he is serving in the role of Assistant Principal.   In addition to this, he is the Minister of Music at Christian Faith Fellowship which is one of the churches in Columbia, SC.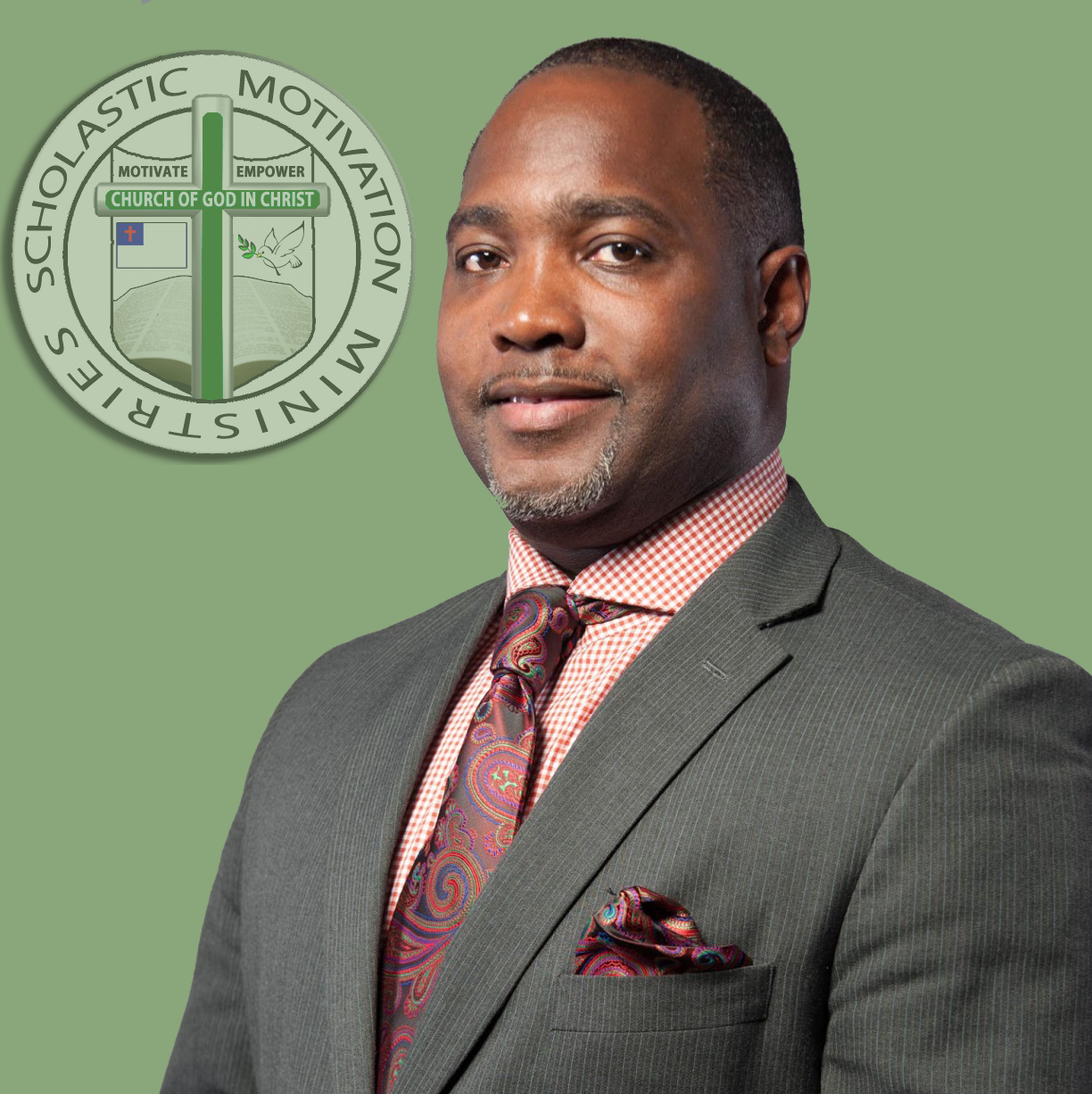 Elder Jessie Williams, National Executive Director/President. Scholastic Motivation Ministries