The purpose of our Computer Workshop is to acquaint our youth with current hardware, and software operation, and terms of computer science. We feel that is we offer hands on experience and tutorial assistance that will make all participants more knowledgeable of and proficient in computer technology.
Technology is moving quicker than many may realize. Technology is beneficial to the way we live. EVERYTHING we do each day includes some form of technology. Making toast in the toaster, the faucet sink to brush our teeth, the cars we ride to work and school. Each day engineers and technology enthusiasts look for ways to improve that.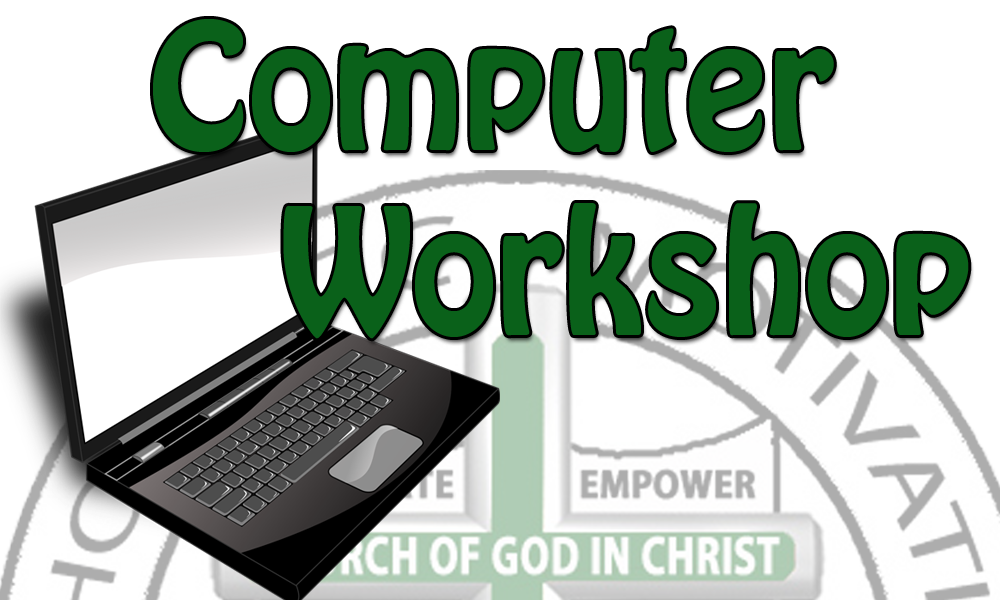 2020 Theme: Creating Your Vision, Your Future
SMM PRE-CONVENTION COMPUTER COMPETITION
Now available Scholastic Motivation Ministries Computer Workshop information in a download.  Simply click on the document below.
NEW COMPUTER MINISTRY FOR GRADES 4th-6th, 
We are proud to announce that this year we are partnering with the COGIC Children's Ministries and Galvanize Labs to bring to you the Educational Video Game, "Taken Charge". You will have the opportunity to earn 36 digital badges as you navigate through the video game. You will also learn several technology skills while having fun.
PRE-CONVENTION COMPUTER COMPETITION FOR GRADES 6TH-12TH
You have been named the journalist and creator for the Scholastic Motivation Ministries (SMM) Teen Newsletter. It is your job to gather info that would be interesting to youth. Please download the Pre-Convention Computer information below.  You can get started now.
If the Computer Workshop is of interest to you and you would like to receive more information regarding the Workshop; you can contact our Scholastic Motivation Computer Workshop Coordinator by Clicking Here.