The Achievers Hall of Fame recognizes young people who exemplify the mission and vision of Scholastic Motivation Ministries by their academics, service to the community and leadership in the church. Inductees are selected based on information gathered from their completed Application. Recognition is given to candidates in three categories: Teens – ages 15-18, Young Adults – ages 19-22 and Aspiring Professionals – ages 23-25.
This prestigious award is named in honor of our illustrious Presiding Bishop Charles E. Blake, who is a wonderful example of academic achievement, community service and outstanding church leadership.  In addition to receiving the award, the youth recipient will also receive a monetary gift.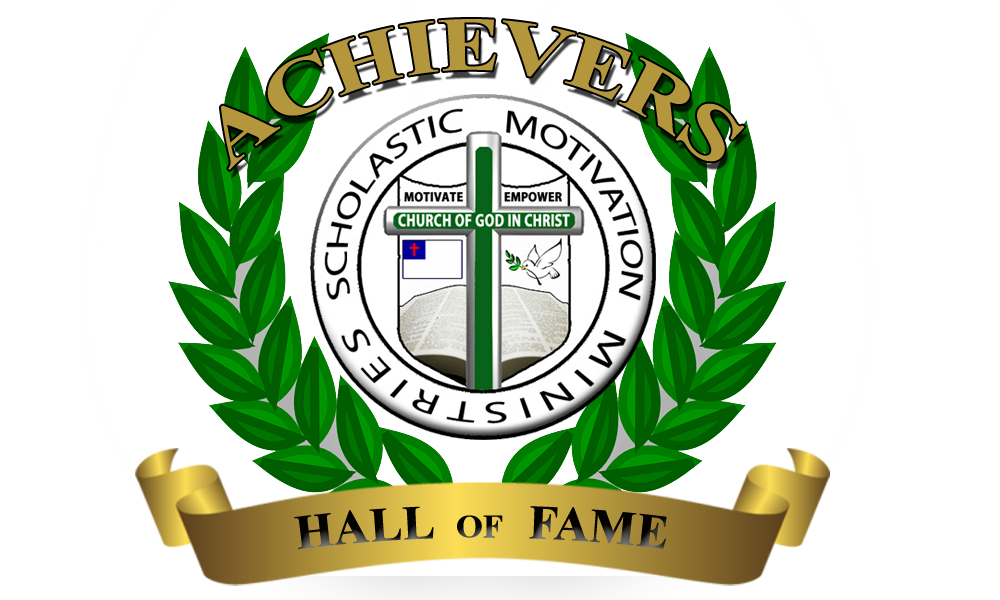 If the Achievers Hall of Fame is of interest to you and you would like to recieve more information regarding past Achievers Hall of Fame recipients; you can contact contact our Scholastic Motivation Achievers Hall of Fame Coordinator by Clicking Here.