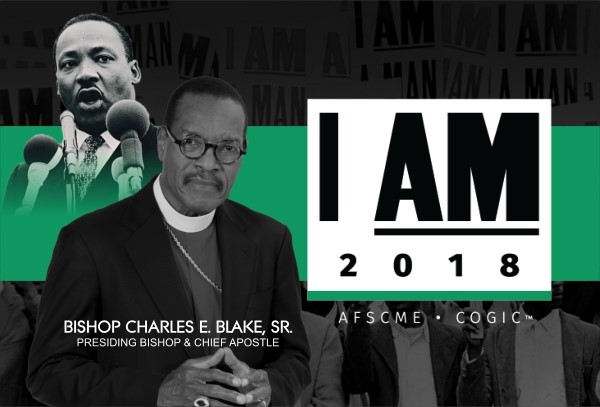 "I may not get there with you. But I want you to know tonight, that we, as a people, will get to the Promised Land."

The night before he passed, Dr. King spoke these words as he was rallying a group of striking AFSCME sanitation workers and community members in Memphis, telling them to rise up and "make America what it ought to be."

The worker protests against unfair wages and lackluster safety centered on four iconic words: I AM A MAN. The slogan's meaning was clear: workers, people of color, and all those marginalized in society deserved to be treated with dignity and respect — as men, as women and as human beings.

This year, on the 50th anniversary of his death, we invite you to join us in Memphis on April 2 to 4. We will celebrate Dr. King's legacy, renew our commitment to his vision, and train future leaders to accelerate our fight for economic justice and civil reform.

Along with COGIC, AFSCME and affiliated religious and community groups and labor organizations, I AM 2018 will send a powerful message of solidarity.