On April 2-4, 2018, the Church Of God In Christ (COGIC) and the American Federation of State, County and Municipal Employees (AFSCME) will lead in the celebration of the 50th Anniversary of Dr. Martin Luther King's last speech, "I've Been to the Mountaintop." This speech was given at the historic Mason Temple, the world headquarters of COGIC on April 3rd, the night before Dr. King was assassinated in Memphis, Tennessee while standing on the balcony of the Lorraine Hotel on April 4, 1968.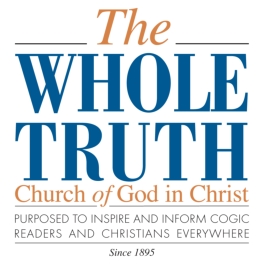 As part of this celebration, COGIC's award winning, The Whole Truth (TWT) magazine and the departments of COGIC are sponsoring an essay contest.  The winning entry in each age category will be featured in an online edition of the magazine.
ESSAY QUESTION:
As you think about the period of history in which Dr. King made his final speech at Mason Temple, in what ways do you see God working in this period of the 21st Century and how are men, women, boys and girls responding? What should the Church Of God In Christ do to encourage the positive response to the move of God?
Ages 12-15, response must be no more than 500 words; Ages 16-20, the response must be between 750-1000 words; Ages 21-30, the response must be between 1000-1500 words. No exceptions will be permissible.
All essays must be original and any quotes of another's work must be cited. Plagiarism in any form will result in the essay being disqualified and withdrawn from the contest. In addition, the winning essays will be featured on cogic.org.
Winners will receive a one-year subscription to The Whole Truth, an all expense paid trip (hotel and roundtrip airfare (airfare maximum $500.)) to AIM in Indianapolis, IN and a $250 cash scholarship. There will be one winner in each of the three age categories. Winners will be announced on April 3, 2018 on cogic.org. All decisions are final.