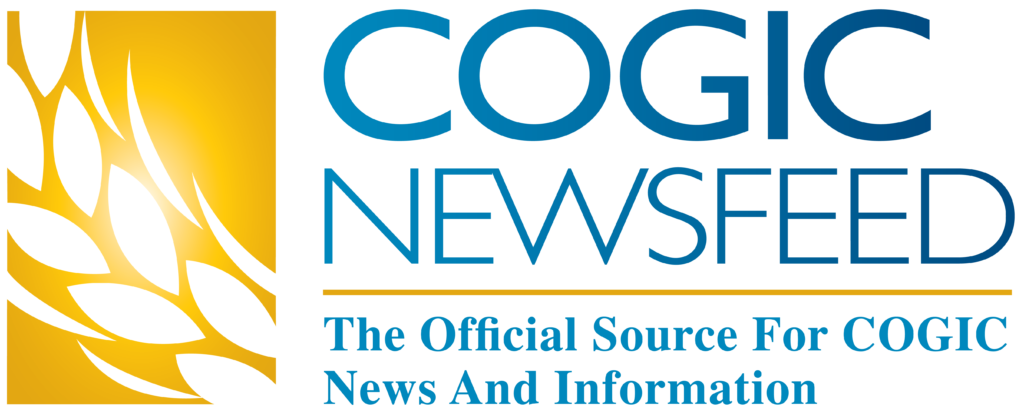 FOR IMMEDIATE RELEASE
Church of God in Christ PR
www.cogic.org
[email protected]
THE CHURCH OF GOD IN CHRIST ELECTS
BISHOP J. DREW SHEARD AS ITS NEW PRESIDING BISHOP
Memphis, TN (March 20, 2021) Bishop J. Drew Sheard has been elected as the new Presiding Bishop of the Church of God in Christ (COGIC), the largest Pentecostal denomination in the country.
The Church of God in Christ (COGIC) General Assembly, the legislative body of the denomination, has voted Bishop J. Drew Sheard of Detroit, Michigan as the leader of the worldwide organization.
Presiding Bishop Sheard says, "I am humbled and incredibly grateful for the opportunity to serve this extraordinary organization, the Church of God in Christ, as its new leader and Presiding Bishop."
He adds, "To be elected to serve as the Presiding Bishop for the Church in which I was born, raised, and have learned and served all my life, is a dream and desire that can only be fulfilled by God's loving grace and guidance. The opportunity to serve such an extraordinary organization at our highest recognized level of priesthood is beyond humbling. I am so grateful for the unparalleled support of my loving wife, Karen, who has served diligently alongside me in ministry, and for my children.   I could never adequately honor or appreciate my parents for demonstrating holiness by sheer example. With complete excitement and joy, I look forward to serving the Lord's people."
Presiding Bishop J. Drew Sheard was born on January 1, 1959, in Detroit, Michigan, to Bishop and Mrs. John Henry Sheard. After graduating from high school, he matriculated to Wayne State University, receiving a Bachelor of Science degree in Education, and a Master of Education degree in Mathematics. Bishop Sheard is a former mathematics teacher and has served as senior pastor of the Greater Emmanuel Institutional Church of God in Christ since 1988. He is the prelate of the Michigan North Central Jurisdiction, was a former Auxiliary In Ministries (AIM) Convention chairman, and International Youth Department president for COGIC. Since 2012, he has served as a member of the General Board. Sheard is married to Mrs. Karen Clark-Sheard, a member of the legendary Grammy Award-winning group – The Clark Sisters – and is the father of Kierra and J. Drew II. He has two grandchildren: Jacob and Kallie Drew.
The General Board – the twelve bishops who serve as the Board of Directors of the Church – the following persons have been elected:
Bishop J. Drew Sheard, Michigan
Bishop Jerry W. Macklin, California
Bishop Sedgwick Daniels, Wisconsin
Bishop Lawrence M. Wooten, Sr., Missouri
Bishop Brandon B. Porter, Tennessee
Bishop Darrel L. Hines, Sr. , Wisconsin
Bishop Michael E. Hill, Sr., Michigan
Bishop Prince E. Bryant, Sr., Texas
Bishop David A. Hall, Sr., Tennessee
Bishop Loran E. Mann, Delaware
Bishop Malcolm Coby, Oklahoma
Bishop Charles H. McClelland, Wisconsin
Presiding Bishop Sheard has chosen Bishop Jerry W. Macklin and Bishop Lawrence M. Wooten, Sr. as his first and second assistant Presiding Bishops respectively.
The Installation for the Presiding Bishop, General Board members and General Officers will be held at a later date.
Founded in 1907 by Bishop Charles Harrison Mason and headquartered in Memphis, TN, The Church of God in Christ is one of the oldest Pentecostal denominations in the World and the 4th largest Protestant group in the United States with 10,000 churches in over 112 countries worldwide and millions of adherents.
COGIC NewsFeed
"The Official Source for COGIC News and Information"
SIGN UP TODAY!