October 31, 2020
Dear Saints,
"Precious in the sight of the Lord is the death of His Saints."
Psalm 116:15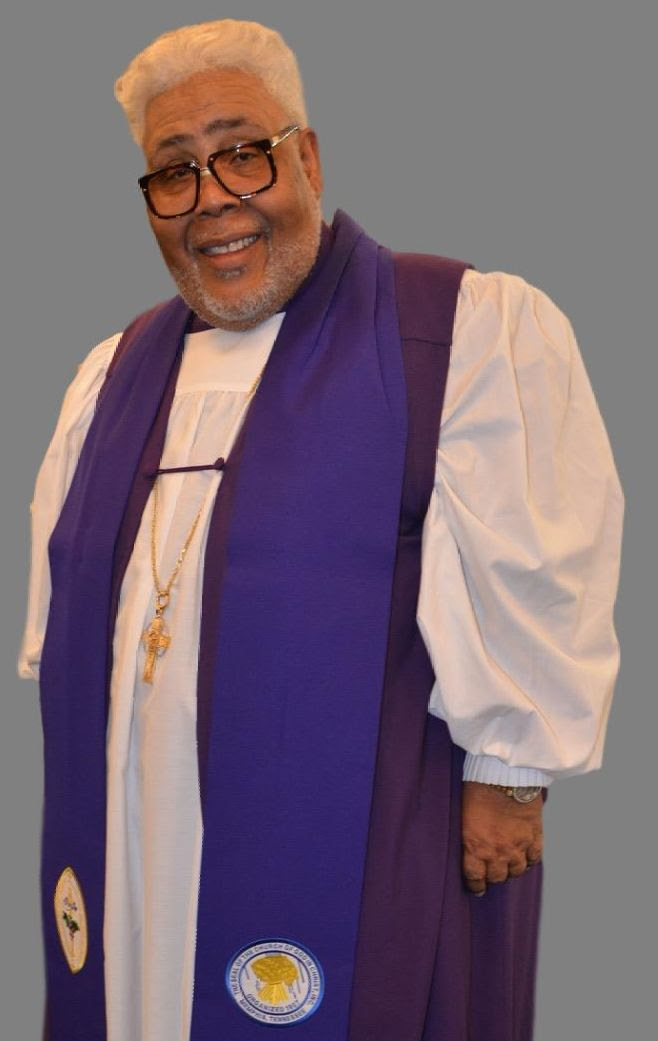 This notice of Episcopal Transition is as per the directive of our Presiding Bishop & Chief Apostle, Bishop Charles Edward Blake, Sr.
God, who is omnipotent and omniscient, has summoned His Server, Bishop Rance Lee Allen, to eternal rest. Bishop Allen served as the Prelate of the Michigan Northwest Harvest Ecclesiastical Jurisdiction. Bishop Allen was a world-renowned gospel artist and affectionately known as the "Father of Contemporary Gospel Music." Bishop Allen's unique vocal ministry was an indispensable sound within the Church Of God In Christ and Christendom. His gift transcended the boundaries of musical genre as he remained a sought after personality called to perform on global venues.
During the ongoing COVID-19 pandemic resulting in local and state restrictions on public gatherings to achieve social distancing, the family will hold a private memorial service for this servant.  When the restrictions are lifted, a date will be set for a Jurisdictional Memorial Service that will appropriately recognize the godly life and notable achievements of Bishop Rance Allen.
During this time of uncertainty, we request the continued prayers as well as acts of emotional and spiritual support for the family.  It is with great honor that the National Adjutancy will assist the family during this most difficult time.
"Blessed be the God, even the father of our Lord Jesus Christ, the Father of mercies, and the God of all comfort."
2 Corinthians 1:3
Sanctifying the Leader, I Am,
Bishop Robert G. Rudolph, Jr.
Adjutant General
Church Of God In Christ, Inc.
---
November 5, 2020
The services for Bishop Rance Lee Allen, Prelate of the Michigan Northwest harvest Jurisdiction and "The Father of Contemporary Gospel Music" will be as follows:
PUBLIC VIEWING
Friday, November 13, 2020 – 10:00 AM – 4:00 PM EST
New Bethel Bountiful Blessings Church Of God In Christ
801 Vance Street – Bishop Rance Lee Allen Way, Toledo, Ohio 43607
VIRTUAL CONCERT
Friday, November 13, 2020
"The Love Train Concert for the Preacher-man"
5:30 PM – 8:00 PM EST
A SERVICE OF REMEMBRANCE
Saturday, November 14, 2020 – 11:00 AM EST
Cornerstone Church
1520 Reynolds Road, Maumee, Ohio 43537
DISCLAIMER
The family will host a Private Memorial Service for Bishop Jefferson's family, church members, and visiting officials. All clergy are asked to wear Class B attire. Everyone attending is required to wear a mask. You may also wear gloves or other forms of PPE, if desired. CDC guidelines on physical distancing and government restrictions on gatherings will be observed.