April 26, 2019
Dear Saints,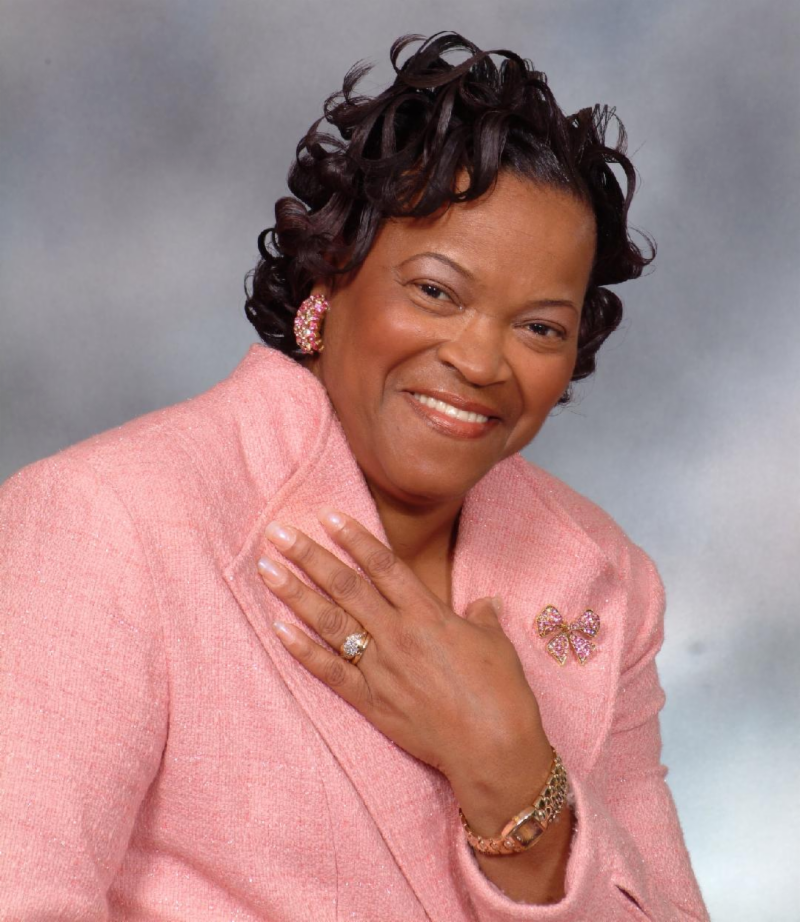 It is with profound sadness of heart and humbleness of spirit that the Adjutant General, Bishop Robert G. Rudolph, Jr., announces the glorious heavenly promotion and services for Deputy Adjutant Mother Connie Marie Smith.
The Adjutant General is requesting that all male clergy please wear "Class B" attire for both services – Thursday and Saturday.  All ladies are respectfully asked to wear any shade of pink for the Thursday service, and all white for the Saturday service.  No habits will be worn.  Hotel information is forthcoming and will be distributed accordingly.
Final arrangements and accommodation information are below.  We solicit your support and prayers for Bishop Felton M. Smith, Jr., the Smith family, Tennessee Eastern First Ecclesiastical Jurisdiction, and the National Adjutancy during this transitory season.
If I can be of further assistance, you can email me at [email protected] or call (904) 217-9603.  May God continue to strengthen and keep you.
In His Service
Overseer Earl R. Matthews
Scribe of the National Adjutancy
Church Of God In Christ, Inc.
---
Services are as follows:
Jurisdictional Memorial Service
Thursday, May 9, 2019 ~ 7:00 PM
Visitation: 5:00 PM – 7:00 PM
Cathedral of Praise Church Of God In Christ
4300 Clarksville Pike, Nashville, Tennessee 37218
Bishop Jerry Maynard, Host Pastor
National Homegoing Celebration
Saturday, May 11, 2019 ~ 10:00 AM
Visitation: 8:00 AM – 9:45 AM
Jackson Memorial Baptist Church
534 Fairburn Road N.W., Atlanta, Georgia 30331
Rev. Dr. Gregory A. Sutton, Host Pastor
Cards and Resolutions
Please forward to
Tennessee Eastern First Jurisdiction
P.O. BOX 281424, Nashville, Tennessee 37228
or to
Angel Casey Dobson at [email protected]
Hotel Accommodations
Nashville Airport Marriott
600 Marriott Dr., Nashville, Tennessee 37214
Phone: (615) 889-9300 / Rate: $169/night
Group Name: Lady Connie Smith
Springhill Suites by Marriott Nashville Airport
1100 Airport Center Drive, Nashville, Tennessee 37214
Phone: (615) 884-6111 / Rate: $129/night
Group Name: Lady Connie Smith
Courtyard Atlanta Lithia Springs
895 Bob Arnold Boulevard, Lithia Springs, Georgia 30122
Phone: (770) 635-6500 / Rate: $99/night
Reference: Celebrate Connie M. Smith

Deadline: May 5, 2019