June 14, 2017
Dear Saints: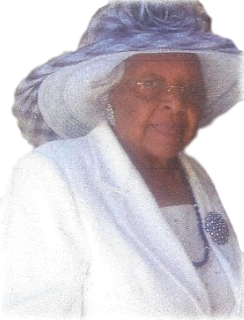 This correspondence is being sent to the Natinonal Adjutancy Corps. at the request of the Adjutant General, Bishop Robert G. Rudolph.
It is with great regret that I inform you of the passing of Mother Amy Bradford – National Adjutant Sister Emeritus, District Missionary Emeritus.
The Homegoing Celebration
Friday, July 28, 2017 11:00 a.m.
Service to be held at the
Ephesian Church Of God In Christ
1709 Alcatraz Ave, Berkeley, CA
Bishop Jonathan D. Logan, Sr., Chief Officiant/Host Pastor
If I can assist you further concerning this matter, please do not hesitate to call my office at 901.947.9345.
In His Service
Overseer Earl R. Matthews
Scribe of the National Adjutancy
Church Of God In Christ, Inc.