From the Desk of the Presiding Bishop
With 12,000 congregations in 105 countries, the Church Of God In Christ has become the largest African-American denomination in North America over the past 115 years.  In the past eighteen years, millions of dollars have been used to aid thousands of men and women through missions, financial education, employment, and educational assistance.   We want and need to do more, but we need your assistance!
COGIC Laity 2023 is our campaign to solicit $20 from the church's numerous laity members.  This gift will have far-reaching effects and assist the Church Of God In Christ in remaining a shining example of Jesus Christ's compassion.
God favors us when we unite in harmony.  I would like to see at least one million lay members of the Church Of God In Christ stand tall, take action, and designate themselves "COGIC Laity 2023 Supporters"!  Your donation of $20 will unquestionably contribute to the success of our efforts in the United States and abroad.
I consider inactivity to be the graveyard of hopes and aspirations.  I therefore urge you to take action by giving your 2023 COGIC Laity contribution today!
In His Service,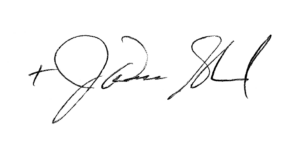 Bishop J. Drew Sheard
Presiding Bishop and Chief Apostle
Church Of God In Christ, Inc.