Superintendent Andrew Jackson
Vice President of Operations & Logistics




Superintendent Andrew Jackson, Jr. is a native of Chicago, IL, but grew up Memphis, Tennessee. He was born to the parents of Bishop Andrew Jackson, Sr. and the late Evangelist Lottie Lee Jackson. He has been an ordained elder since 1975 and has been the pastor of West Irving Church of God in Christ in Irving, Texas, since 1998. He currently serves in Texas Northeast First Ecclesiastical Jurisdiction, under the leadership of Bishop James E. Hornsby as District Superintendent, a member of the Bishop's Executive Committee and Jurisdictional AIM Chairman. He was appointed as Jurisdictional President of the Youth Department by the late Bishop J. Neaul Haynes, General Board Member Emeritus, and served in that capacity from 2005 – 2018. He currently is the Regional President of the Southern Central Region IYD, serving eighteen Texas jurisdictions. Over the past eight years, he has assisted the IYD leadership in coordinating efforts and activities with the National Coalition of Jurisdictional Presidents and Regional Presidents.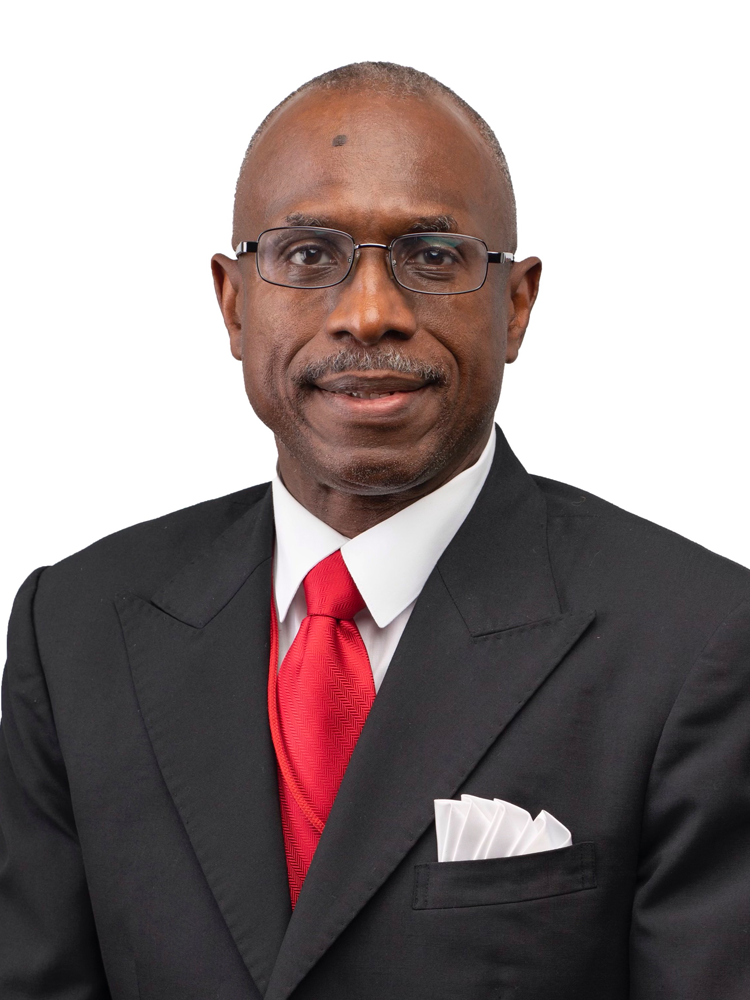 Superintendent Andrew Jackson
Vice President of Operations & Logistics
Pastoral Ministry and Community – The ministry at West Irving Church of God in Christ offers a plethora of spiritual and humanitarian services, focused on building strong families. The church offers marriage counseling, mentoring, food distribution, a prison ministry, a nursing home ministry and provides temporary shelter for homeless families with children, just to name a few. When Superintendent Jackson was sent to West Irving Church, there were only 4 members left. With the help of God, along with the consistent work in the community, God blessed the church to grow to over 450 members. Superintendent Jackson is a community leader, serving on the board of several nonprofit organizations, including the Dallas Fort Worth International Airport Interfaith Chaplaincy, Family Promise of Irving, (a homeless family support organization) and Paula Ratchford Ministries of Dearborn, Michigan. He also served for 2 years on an Advisory Board within the Irving Independent School District. He is the Founder and President of Lifting Hands, Inc. a non-profit organization that serves and addresses the needs of the community through the ministry of West Irving Church of God in Christ.
Education/Secular/Family – Superintendent Jackson began his undergraduate studies at Lemoyne Owen College in Memphis, Tennessee and graduated from Memphis State University with a Bachelor of Business Administration degree with emphasis in Marketing. He also completed studies at The Billy Graham School of Evangelism at Mid-South Bible College in Memphis, Tennessee. Superintendent Jackson worked for Delta Air Lines, Inc. for 29 years, from 1977 – 2006. He served in many capacities before retiring including Regional Manager, overseeing 11 airport facilities in seven U.S. cities. He and his wife Sandra Griffin Jackson, the former Miss Black Memphis and Miss Black Tennessee, have been married since 1978. They have two sons, one daughter, one daughter-in-love, one granddaughter and one grandson. Superintendent Jackson enjoys sports, music, reading, running, and hanging out with his wife and family. He lives by the motto "God First, Family Next and Then the Ministry".