Youth
HIGH SCHOOL GRADUATE APPLICATION GENERAL INSTRUCTIONS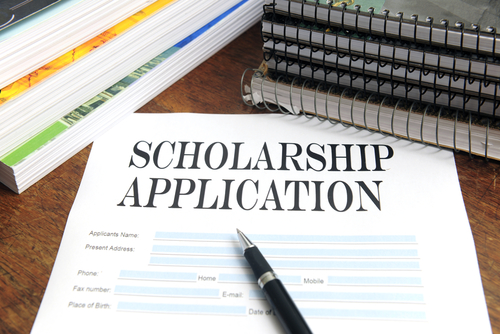 Click Image to Download Full Application
Dear Applicant,
The following instructions are provided to assist you in the application process:
Complete your application with the following information and please submit via Certified Mail, Fed Ex, UPS or USPS Priority Mail to the address listed below.

One recent 3×5 or 4×6 color photo of student (no photocopies).
An official sealed copy of student's high school transcript. Transcript must show cumulative 3.0 grade point average. Unofficial copies will not be accepted.
Letter of acceptance from the 4 year college or university institution of student's planned attendance.
Three character references one from your High School Administrator/Counselor, one from your pastor, and one from your youth president/chairlady.
IYD Policy Statement signed by student and parent/guardian.
Completed Scholarship Application signed by student and parent/guardian.
Student's typed resume (one page) with all accomplishments, achievements, community involvement, and school activities. Indicate all areas where you exercised leadership.

Please answer all questions (typed or printed in black ink) on the application.
Completed application materials must be postmarked by Saturday, June 10, 2017. Incomplete or late applications will not be accepted.
SUBMIT VIA CERTIFIED MAIL; INCLUDING FED EX, UPS OR USPS PRIORITY MAIL ONLY TO:
International Youth Department Church of God in Christ
Collegiate & Young Adult Ministries (High School IYD App.)
Versie T. Cuthbert
P. O. Box 940816
Houston, Texas 77094
**Hand delivered applications will not be accepted.
If you have any questions please contact Versie T. Cuthbert 713-816-6662 email [email protected]
We're living in a time where our young people are facing an attack from the enemy like no other. They are facing lifestyles and practices that are out of alignment with the word of God. However, the Church Of God In Christ International Youth Department is declaring victory in the lives of our youth. The enemy will not have his way in our families, in our communities, in our schools, or in our churches. So please join us, Sunday, September 25, all over the world as we celebrate World Youth Day. COGIC Youth Departments all over the world will be using this day to declare victory over our young people.
Let's prepare our youth for the FIGHT OF THEIR LIVES!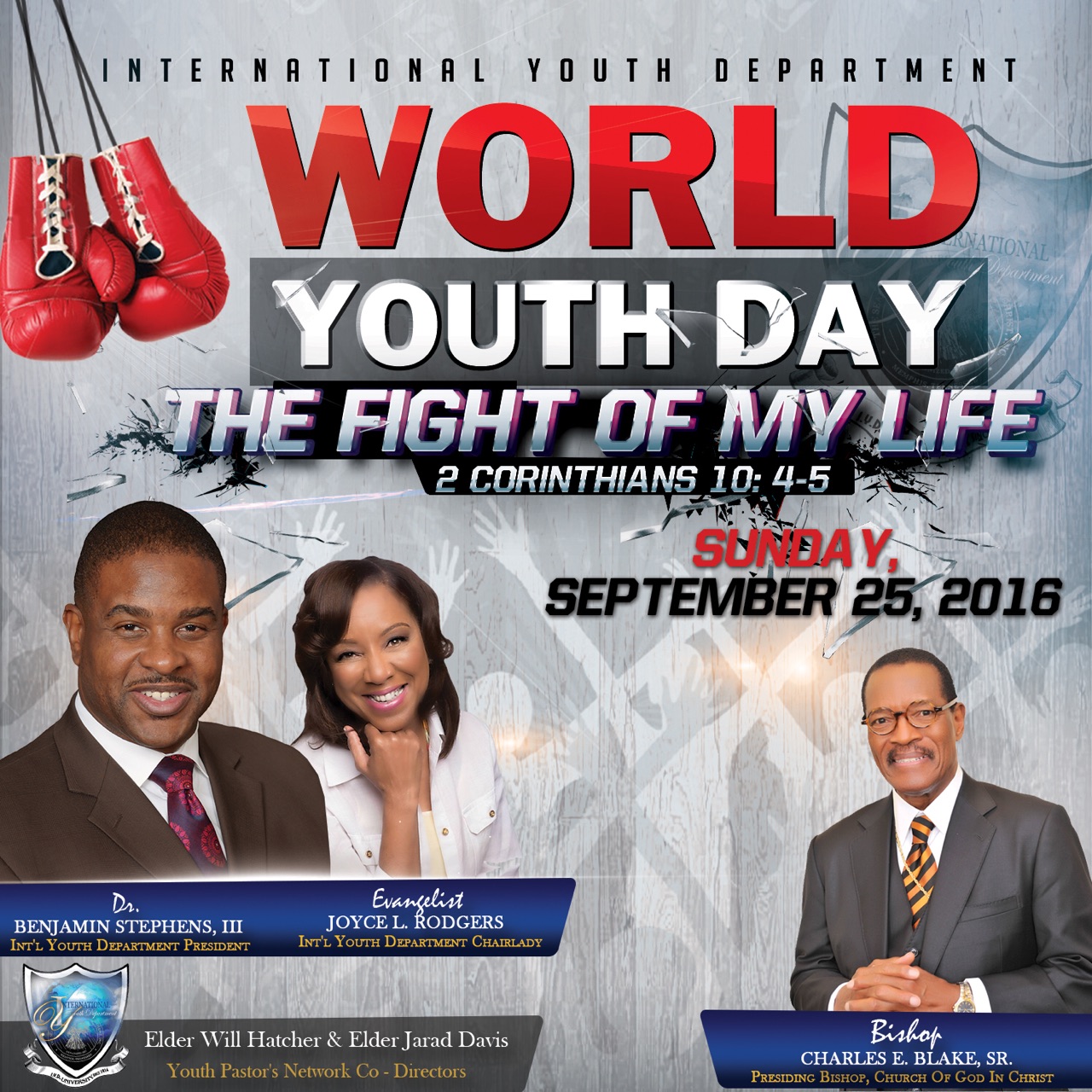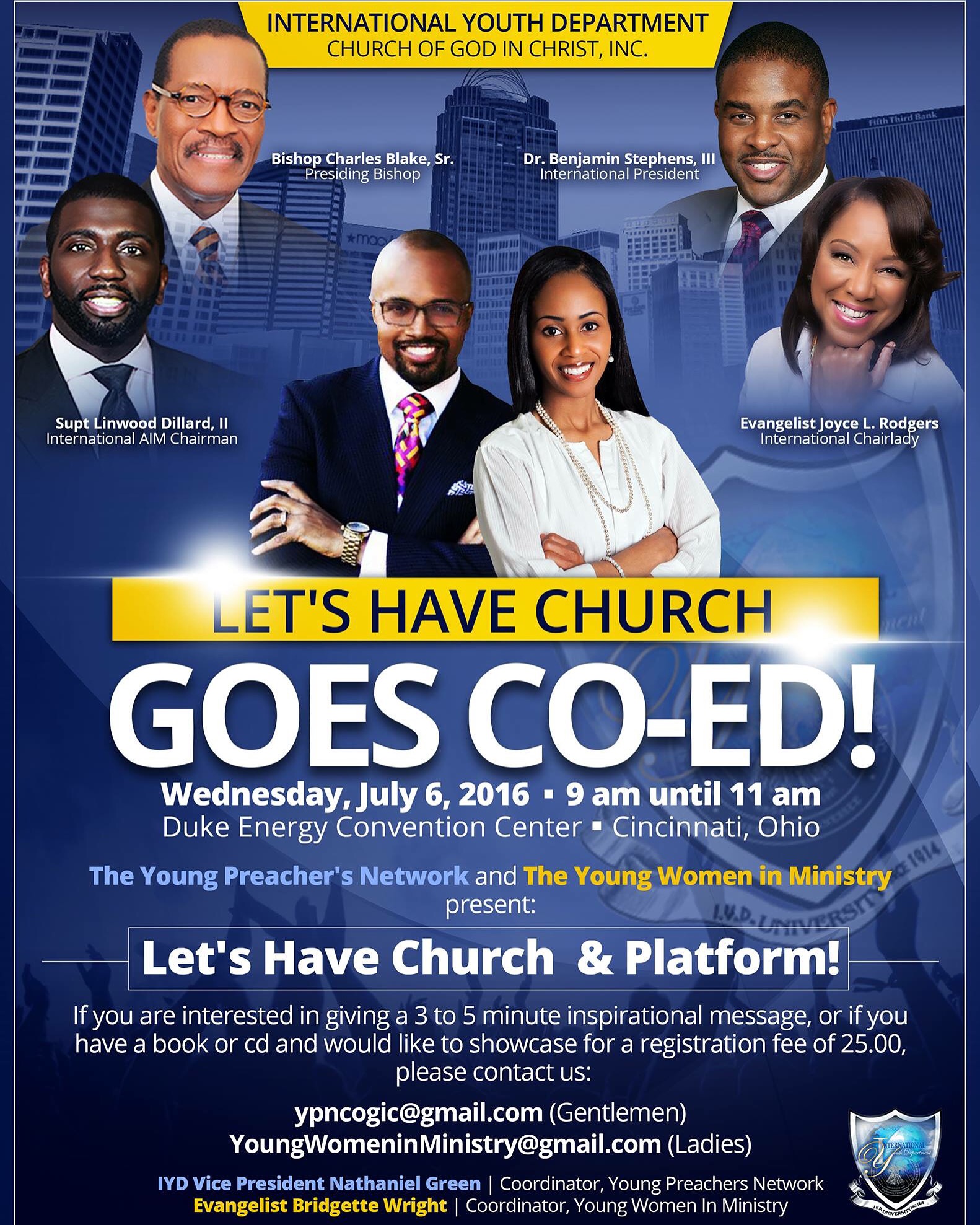 Let's Have Church Goes Co-Ed! Join the Young Preacher's Network and the Young Women in Ministry Wednesday July 6th for Let's Have Church and Platform.
If you are interested in giving a 3 to 5 Minute Inspirational message please contact us–spaces are limited. Also, if you have a book or CD you would like to showcase for 25.00, contact us.
You don't want to miss this Awesome Time of Training, Coaching and EMPOWERMENT!
See you There!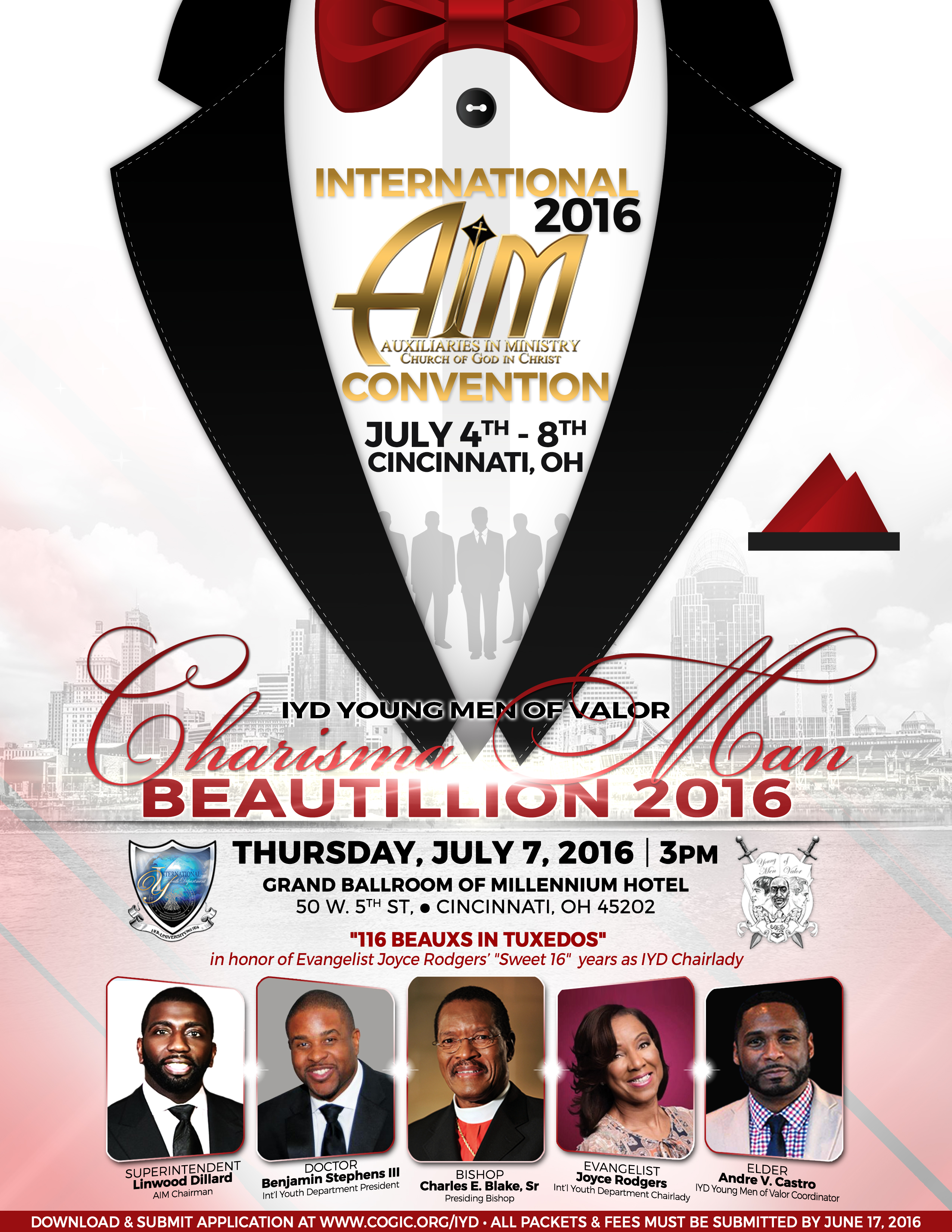 The International Youth Department Young Men of Valor present "CHARISMA MAN" Beautillion 2016. Beautillion is a celebration of the achievements of young men of color who are high school seniors or recent graduate's age's 16-20. These young men, or "Beaux", represent a select few of the many candidates nominated to be honored at Beautillion 2016. Each Beau is chosen in recognition of his demonstrated achievements in academics, sports, the arts, community and church involvement, leadership, and his overall commitment to the advancement of people of color. All Beaux must plan to continue their education.
This event will be a vehicle for many to help support the educational dreams of our youth. In addition, it showcases some of Church of God in Christ's finest career bound high school senior males who have demonstrated a desire to excel in life yet may lack some of the financial support and encouragement by peers and mentors needed to turn their dreams into realities.
The attire will consist of: a black tuxedo, white gloves, and black shoes. Specified attire is mandatory or participant will not be allowed to take part in the Beautillion final presentation. Service and participation points are awarded for various activities such as: Letters of Recommendations, Community Service Projects, a Talent Showcase, and a Career Showcase.
PLEASE SPREAD THE WORD!!
Elder Andre V. Castro,
IYD Young Men of Valor Coordinator