Welcome To The AIM Convention Hub
---
The Auxiliaries in Ministry (AIM) Convention, is the annual summer convention of the Church of God In Christ, Inc. (COGIC), which is geared toward spiritual enrichment, training, education and fellowship. The goal of AIM is to achieve effectiveness in ministry.
The AIM Convention, a family involvement experience, brings together five auxiliaries of the Church of God in Christ: Music and Youth, Missions and Evangelism and Sunday School, as they share three conventions in one setting.
---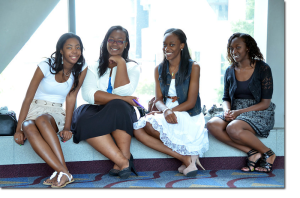 Things You Should … Before Coming To AIM in Charlotte?
Is this your first AIM Convention? We are excited you will be joining us! We know your first convention can seem a bit overwhelming so we have prepared a list of suggestions just for you.
As a first time attendee we want you to be comfortable, effective, and successful; you will be amazed at the size of this Convention.

---