____________________________________________________________________________________
GET ON THE BUS GROUPS OF 10 OR MORE 10% OFF ALL AIM REGISTRATION!!!
Register Before December 31, 2014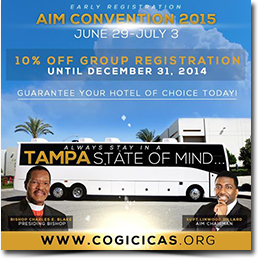 The AIM Early Bird 10% Registration Discount will be closing soon – December 31. Don't miss this great stocking stuffer from the AIM Family to yours. It is the one gift you'll give that will keep giving back clear through the AIM Convention in July.
National AIM Team
We're Growing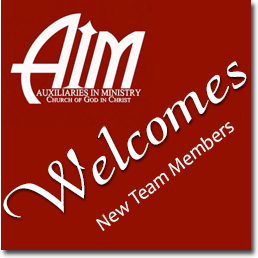 The National AIM Convention welcomes new team members to help meet growing challenges and opportunities. Chairman Dillard is please to announce the addition of three key additions to the the national team. Click Here to Read More.