Be connected! Be informed! Be a part of history!

Don't miss this outstanding opportunity on June 12, 2017 at 9:00PM EST! Join Presiding Bishop Charles E. Blake, Sr. for an informative Adjutancy Focus Session. Learn about the goals and plans for the future as we move upwards and onwards.
Reach out and share this important information with Adjutant Brothers and Sisters in your jurisdiction.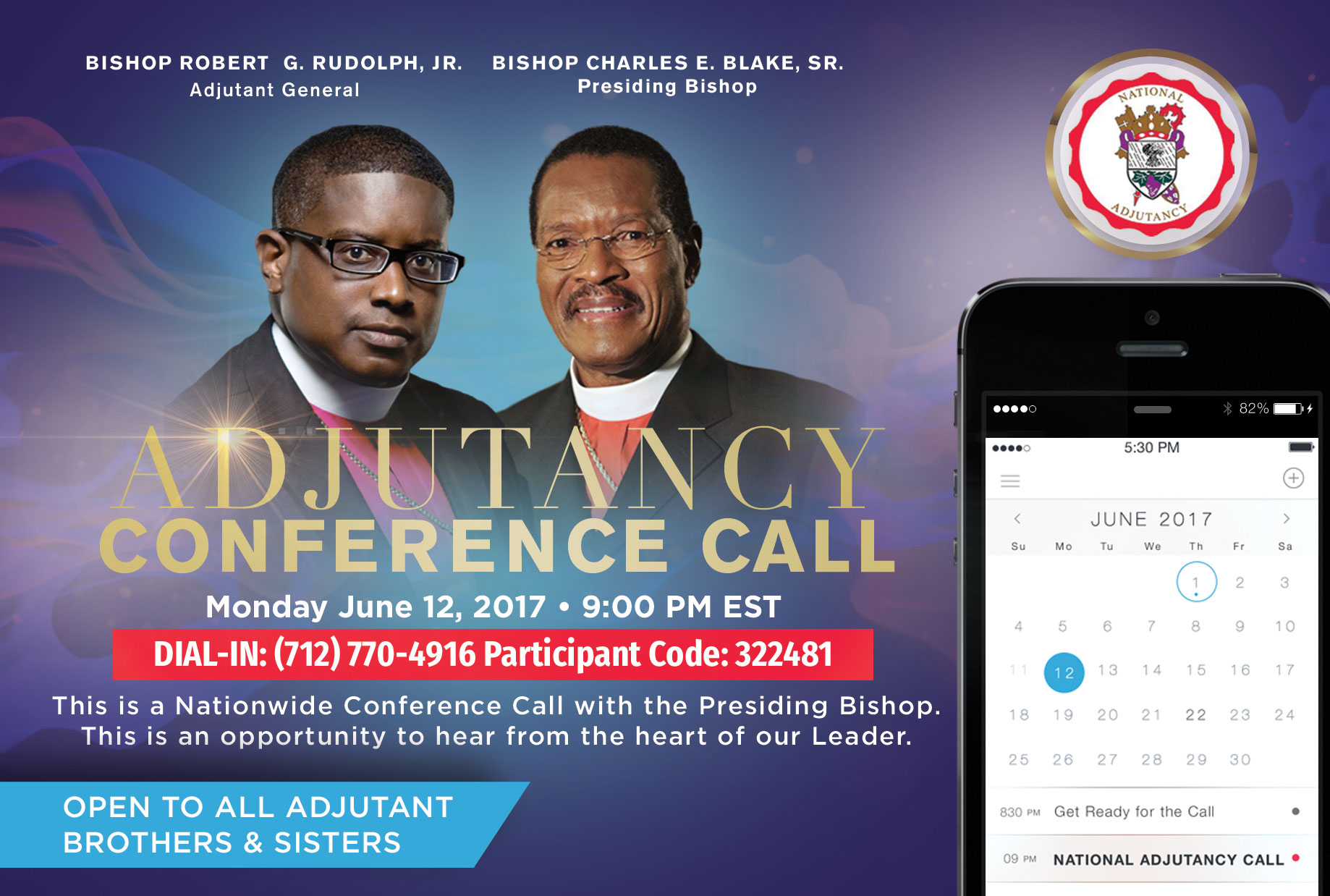 Online registration for the Summer Adjutant Academy in Charlotte, NC is now OPEN!!! To register, please follow these instructions:
Go to http://www.cogic.org/adjutancy/ and click on the "Summer Academy Online Registration" link. It will take you to the ARC Portal.
When prompted, enter your ARC Login information and click the Login button. When successfully logged in, it will pre-populate your information. If you do not have an account, please click on the "Request Account" link. If you've forgotten your password, please click on the "Forgot Your Password?" link to reset it.
Complete the form, then click the "Submit Registration" button.
If successfully, the page will display a receipt. In addition, you will receive a receipt via email entitled "2017 Summer Academy (Charlotte, NC)". If unsuccessful, it will display the error and provide additional instructions.
Please note: You still MUST fax in your signed form to complete your online registration.
If you have any questions, please call 901.947.9345.
April 17, 2017
Dear National Adjutancy:
Thank you so much for the support that was shown during the most recent Quadrennial Inaugural Installation Service, as well as the Third Inaugural Dinner honoring Presiding Bishop Charles E. Blake. Words really cannot express how much I appreciate the record number of adjutants who took the time to come to Memphis, Tennessee to support our denomination for both these historic events.
The National Adjutancy Office is located at our World Headquarters in the Mason Temple. We are blessed with staff who will be able to respond to you directly if you call us at 901-947-9345. Also, the registration for the 2017 Summer Academy is now open. In the initial stages of registration, you can fax the membership application to (866) 550-9078. We anticipate the online registration component being ready within the coming week. When the online component is ready, we will inform you via email so that you can take advantage of its convenience.
Overseer Guy Glimp, Dean of the Academy, Dr. Dorethea Fields, Assistant Dean of the Academy, and the entire national executive committee, are working to prepare for an awesome 2017 Summer Academy which will be held July 4-7, 2017, at the Omni Hotel in Charlotte, North Carolina during the upcoming AIM Convention.
Thank you in advance for your cooperation. If I can assist you further concerning these and other matters please contact me at (901) 947-9345. Thank you so much for your support during this transition. I look forward to working with you all in this quadrennial.
Sanctifying the Leader, I Am,
Bishop Robert G. Rudolph, Jr.
Adjutant General
Church Of God In Christ, Inc.
March 22, 2017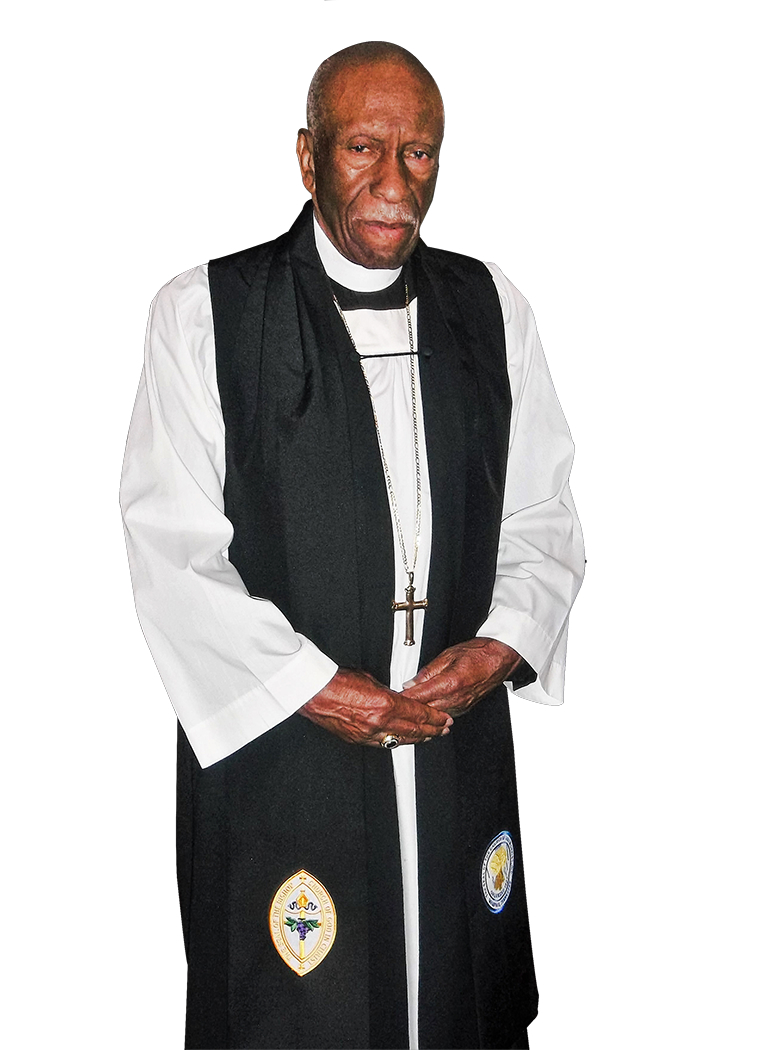 Dear Saints:
This correspondence is being sent at the request of our leader, Presiding Bishop Charles E. Blake. It is with great regret that I inform you of the passing of Bishop Howard Thomas, Auxiliary Bishop, Michigan Western Ecclesiastical Jurisdiction under the leadership of General Board Member and Prelate, Bishop Nathaniel W. Wells, Jr. The Thomas Family and the jurisdiction are in need of our fervent prayers.
Arrangements can be found here.
Let us be in fervent prayer for the family during this most difficult time. If I can assist you further concerning this matter, please do not hesitate to call my office at 501.712.0048.
Sanctifying the Leader, I Am,
Bishop Robert G. Rudolph, Jr.
Adjutant General
Church Of God In Christ, Inc.