Bishop Adrian Dumarr Williams
Jurisdictional Prelate: Northern Georgia Jurisdiction




Bishop Adrian D. Williams is a loyal member and supporter of the Church of God in Christ for more than 50 years and a Consecrated Jurisdictional Bishop for more than 26 years. During this time, Bishop Williams has served in many capacities of the church at both the National and Jurisdictional levels.
As a knowledgeable and well learned Bishop who understands the leadership structure of the Church of God in Christ, as well as its' customs and traditions, Bishop Williams has advised numerous Bishops, National Elected Officials, and scores of Pastors. His experience has garnered him respect at all levels of the Church and as the Senior Bishop of Georgia (by tenure) an open platform to share his knowledge and gifts to others.
Moreover, Bishop Williams's life is guided by the principles of holiness and righteous living and serves as an example to many. He is committed to serving as a churchman, builder, organizer, divinely appointed leader, preacher, evangelist, and spiritually anointed man of God.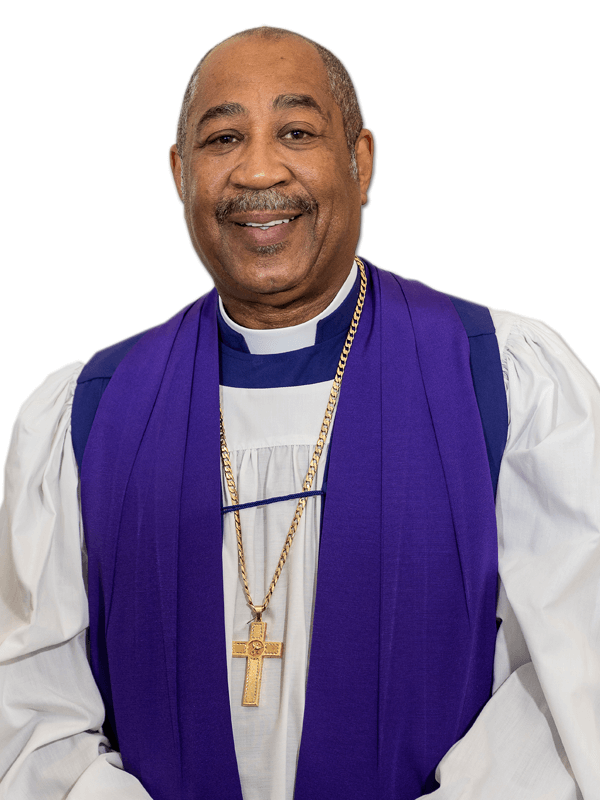 Bishop Adrian Dumarr Williams
PASTORAL SERVICE – 37 YEARS OF PASTORAL MINISTRY
Pastor & Founder Cathedral, Word of Deliverance C.O.G.I.C. (2002 – Current)
Christ Temple C.O.G.I.C. ,Atlanta, GA
Bridge Street C.O.G.I.C., Manchester, GA (Served Church while in pastoral transition)
Monroe Street C.O.G.I.C., Albany, GA
New Hope C.O.G.I.C., Columbus, GA
Ole Time Way C.O.G.I.C., Augusta, GA
JURISDICTIONAL SERVICE
JURISDICTIONAL BISHOP -17 years, Northern Georgia Jurisdiction (1992-2009)
SENIOR BISHOP by tenure in the State of Georgia (Experienced)
Episcopal Adjutant to Former Jurisdictional Bishop – 21 years (The Late Bishop J. H. Dell)
Administrative Assistant,  Chief Adjutant,  District Superintendent
NATIONAL SERVICE (including service to the Board of Bishops)
Assistant Secretary, Board of Bishops (Currently Serving)
Program Coordinator, Enhancement and Professional Training Program (EPTP) – Board of Bishops
Commissioner of Insurance – Board of Bishops (Currently Serving)
Executive Board Member, Board of Bishops (Currently Serving)
Board of Bishops Conference Secretary (2012- Current)
Special Adviser to three Presiding Bishops (The Late Bishop's L. H. Ford, C. D. Owens, & G. E. Patterson)
Attendee to "Brain Storming" Forum held in Los California for Presiding Bishop C. E. Blake, Sr.
Organized National Campaign for collection of the Laity Report (for former Presiding Bishop, Bishop G. E. Patterson)
Director Public Relations (2000-2004) • Director of Housing (2001 National Leadership Conference)
Bishop Williams is happily married to Mother to Blanche M. Williams for more the 43 years.  Bishop has one daughter, Evangelist Charlene Williams-Clark, four grandchildren (Zachary, Victoria, Jade, Symone) and currently resides the Peachtree City Georgia.
EDUCATION / INSTITUTIONAL AFFILIATES
Bachelor of Arts, Business Management (In-Service); University of Maryland
Certificate in Business Management; City College of Chicago
Advisory Board Member, Beulah Heights Bible College (Atlanta, GA)
Advisory Board Member, International Theological Center (Atlanta, GA).