Bishop William H. Watson, III
Jurisdictional Prelate: Texas Northwest Jurisdiction




Bishop William H. Watson, III a profound man of God of notable character, was born to Bishop William H. Watson and Arneda Watson. He grew up under the spiritual and nurturing guidance of his father, pastor, and Bishop in the Church of God in Christ, and his mother, a woman of quiet strength and courageous faith. It would not be long before his natural musical talent began to shine. Bishop Watson became a very significant leader in the local and jurisdictional church as his undeniable talents flourished. His leadership ability to develop and establish the local choir and Jurisdictional Music Ministry elevated him to serve as Minister of Music/President of the Texas Northwest Music Department and Regional Coordinator of the Church of God in Christ International Music Department.
With prayer, faith, and hard work, Bishop Watson graduated from Texas Tech University with a Bachelor of Science in Electrical Engineering Technology in 1991. This outstanding accomplishment allowed him to be highly efficient and very proficient in the areas of his profession. Bishop Watson's profession in engineering has placed him in positions from Technician to Senior Manager at CHR Solutions, Inc. in Lubbock, Texas to becoming an entrepreneur.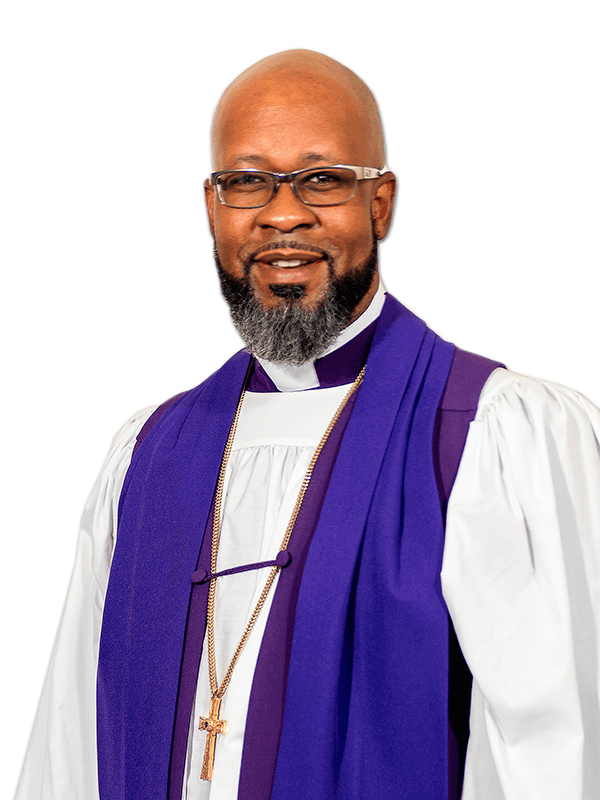 Bishop William H. Watson, III
However, Bishop Watson would soon learn that the Lord had a greater calling on his life. In 2000, his passion for youth was noticed and he was appointed as the President of the Youth Department for the Texas Northwest Jurisdiction of the Church of God in Christ and served in that position for 7 years. During this period he became intricately involved with the International Youth Department as Website Administrator and Regional Director.
Bishop Watson, a visionary, dedicated to excellence was appointed as pastor of Alexander Chapel Church of God in Christ in 2003 where he continues to serve faithfully. He also served as the Jurisdictional Secretary and Chief of Staff. In 2009, Bishop Watson was appointed as the superintendent of the Lubbock #2 District. Later that year, he received an appointment from Bishop Charles E. Blake, the Presiding Bishop of the Church of God in Christ, Inc., to the position of Vice President of Fiscal Affairs of the International Youth Department. The Lord was not through with him for in 2011, he was appointed to serve his father, the Late Bishop W. H. Watson as an Administrative Assistant. He was also appointed as National Adjutant Overseer for the Board of Bishops.
On August 30, 2012, Bishop Charles E. Blake and the General Board designated him to the office of Jurisdictional Bishop for Texas Northwest Jurisdiction, third in secession after Bishop J. E. Alexander and Bishop W. H. Watson. He was consecrated as Bishop of Texas Northwest Jurisdiction in November 11, 2012. Later that week, he was elected as a National Trustee Board Member of the Church of God in Christ, Inc. Bishop Watson was prompted by the Lord, to assisted the Board of Bishops. In 2016, he offered himself and was elected as the Secretary of the Board of Bishops by a group of his peers. Bishop Watson currently serves as Convention Coordinator for the Auxiliary In Ministry (AIM) Convention, the second largest convention in the Church of God in Christ. Bishop Blake also appointed him to the Pontotoc Board where he serves as Secretary.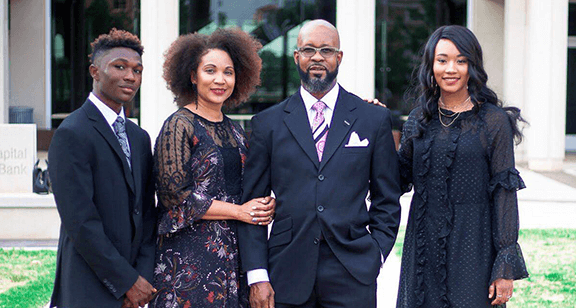 Bishop Watson also has a great concern for his community. Because of this, he has devoted time to serve as vice president of the Lubbock Interdenominational Ministerial Alliance, a board member of the African America Leadership Forum, a member of the Mayor's Community Engagement Task Force and various other community initiatives.
Bishop William H. Watson, III, is married to the lovely Dr. Stacy P. Caviel Watson. They have two beautiful and talented children, Taylor Nicole Watson and William Cullen Watson, IV.
The anointing of God is on his life as he strives to touch the lives of others and bring them closer to God. He is an example of the scripture he professes: Commit your work to the LORD, and your plans will be established. Proverbs 16:3.