Bishop E. Bobby Warren
Jurisdictional Prelate: Indiana Third Ecclesiastical Jurisdiction




Bishop Bobby Warren a native of Gary, Indiana, is the son of the late Superintendent Fred W. Warren and Missionary Posie Warren.
He received his formal education at Roosevelt High School in Gary, Indiana graduating with the Class of 1954. He furthered his education at the Moody Bible College, Chicago, Illinois, the Gary Branch of the American Baptist Theological Institute, and the Gary Reserve Police pre-basic Academy.
Bishop Warren served in the United States Army and was honorably discharged in 1959. He worked 23 years for the U.S. Steel Corporation before accepting a position as general manager of WWCA Radio Station in Gary, Indiana. He has been the recipient of numerous certificates and awards for religious, academic, and community service namely, Indiana State AFL-CIO Steward, Certified Union Counselor, Pastoral Crisis Intervention and Ford Marketing Institute.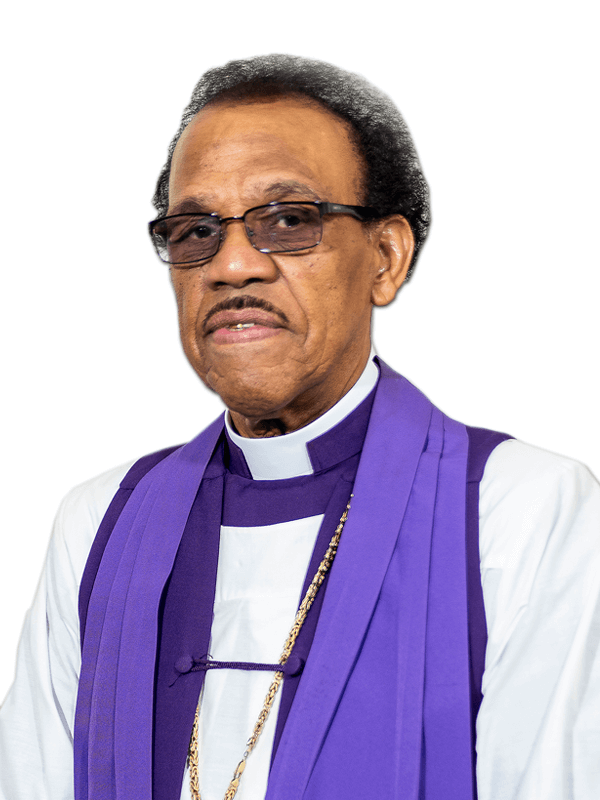 Bishop Warren was called to the gospel ministry in 1962, and ordained an elder in the Church of God in Christ in January 1963 at the hand of the late Bishop C. E. Bennett, then Bishop of Indiana First Jurisdiction. He has served faithfully in the Indiana Third Jurisdiction and has held positions of increasing responsibility to include: District Superintendent for 22 years, State Public Relations Chairman, Chairman of the Executive Board, and First Administrative Assistant to the late Bishop John Thomas Dupree, Indiana Third Jurisdiction and National Security Agent under the late Presiding Bishop Gilbert Patterson and Present Presiding Bishop Charles E. Blake, COGIC.
Bishop Warren is the current Pastor and Founder of Deliverance Temple Church of God in Christ, Gary, Indiana for 46 years. Current sitting Lake County Deputy Sheriff and Police Chaplain of the Lake County Indiana Sheriff's Department, Indiana State Police Chaplain, retired Commander & Chief Chaplain for the Gary Police Department and a retired Gary Police Reserve Officer.
On May 15, 1999 he was announced Bishop, consecrated to the Sacred Office of Bishop and installed as Jurisdictional Prelate of the Indiana Third Ecclesiastical Jurisdiction on July 13, 1999, in which Bishop Chandler D. Owens was the Chief Apostle and Presiding Bishop of the Church of God in Christ.