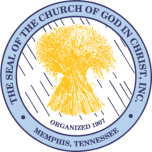 Bishop Charles E. Blake, Sr. the Presiding Bishop of the Church of God in Christ and Saki S. Middleton the President of John Stanley, Inc. to develop a 77-unit affordable rental towhnhome family project in the City of Memphis. The project is a Public-Private Partnership with the City of Memphis Division of Housing Community Development
MEMPHIS, TN, September 13, 2016 – A joint venture between The Church of God in Christ(COGIC) and John Stanley, Inc. will develop an affordable townhome rental apartment project on 6.3 acres adjacent to The Church of God in Christ international headquarters in the City of Memphis. The project is a public-private partnership with the City of Memphis Division Housing Community Development.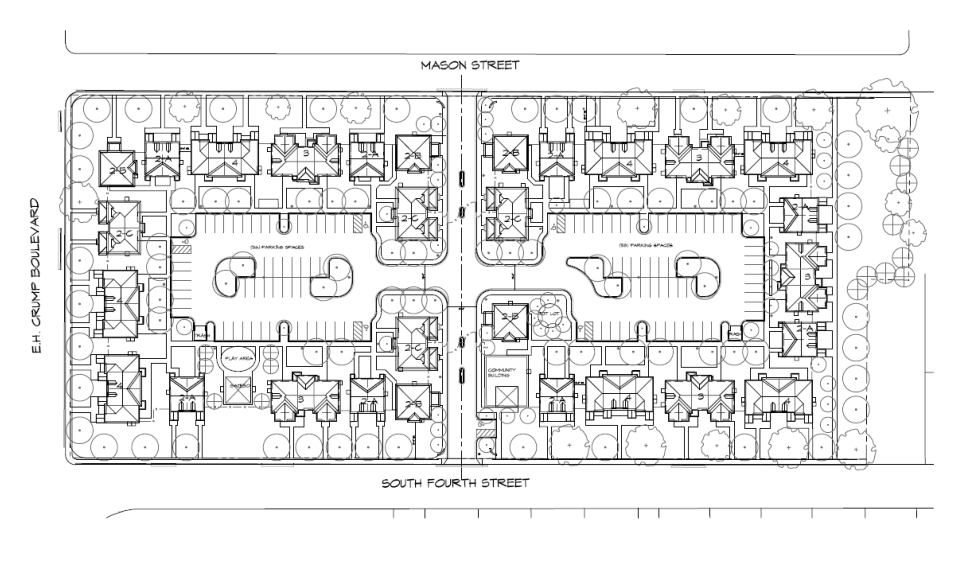 PROJECT BACKGROUND
COGIC and John Stanley plan to start construction in March of 2017 and complete in March of 2018. The property is currently vacant and was improved with the Fowler Homes public housing project, which was torn down in 2004. The project will be financed with Tax Exempt Bonds and 4% low-income housing tax credits thru the Tennessee Housing Development Agency.
PUBLIC-PRIVATE PARTNERSHIP
The City of Memphis Division of Housing Community Development has committed a $4 Million loan for the construction of the project. COGIC and John Stanley have been working with the City of Memphis since 2009.
FAITH-BASED DEVELOPMENT
Bishop Blake, says, "The Church of God in Christ(COGIC) is committed to providing beautiful affordable housing around the country, including Memphis, TN the home of our international headquarters." He added, "the COGIC Community and Economic Development Corporation headed by Executive Director, Dr. Lula Ballton has done a great job helming the Mason Village Project, allowing our denomination the opportunity to partner with the city of Memphis and John Stanley thus, helping many low income families to call Mason Village home when built."
"This project is one of many joint venture developments that John Stanley, Inc. has with faith-based organizations throughout the U.S. to develop multifamily apartments" said Saki Middleton, President with John Stanley. The Church of God in Christ and John Stanley's venture brings together a church with extensive experience providing socio-economic and spiritual service to the communities throughout the world and an experienced private affordable housing developer.
ABOUT THE PROJECT
Designed by Self Tucker Architects, the 77-unit affordable townhome housing project will consist of 30 buildings located on approximately 6.3 acres. The project will have approximately 29, 2-story townhome designed buildings with one separate community building for residents. The project will have two and three bedroom units with two baths. Amenities will include a 2,500 square foot community building that will accommodate a lounge, kitchen, flex room, and a computer/classrooms. The units will serve family households whose annual household incomes that are at or below 60% of the Shelby County area median income.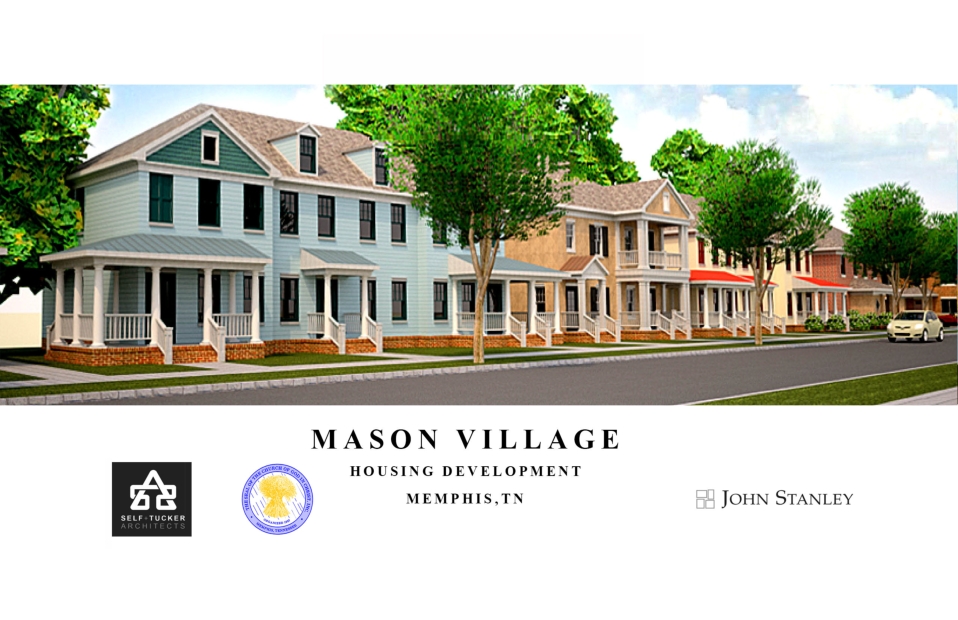 The project is designed to market standards, with large families in mind.  Unit amenities will include: modern designed kitchens with frost-free refrigerators and garbage disposals, efficient heating and cooling systems, stylish bathrooms, and ample closet space.
ABOUT THE CHURCH OF GOD IN CHRIST
The Church of God in Christ is one of the oldest Pentecostal denominations in the world and the 4th largest Protestant group in the United States with churches in over 82 countries worldwide and a membership of nearly 6.5 million adherents.
ABOUT JOHN STANLEY
John Stanley focuses on new construction and the acquisition and rehabilitation of affordable multifamily housing properties throughout the U.S. John Stanley has developed or has under development over 2,500 residential units. The company has extensive experience utilizing a variety of government-sponsored programs, which requires thorough knowledge of the complex regulations and requirements set by local, state and federal agencies. John Stanley finances its projects utilizing the Low Income Housing Tax Credit and Tax Exempt Bond programs. John Stanley has a wide range of partnerships, which include public-private partnerships with municipalities, faith-based organizations and nonprofits.
---
CONTACTS
Related
Saki Middleton
President
(213) 687-2327
[email protected]
The Church of God in Christ
Robert Coleman, Jr.
PR Director
(901) 235-2160
[email protected]