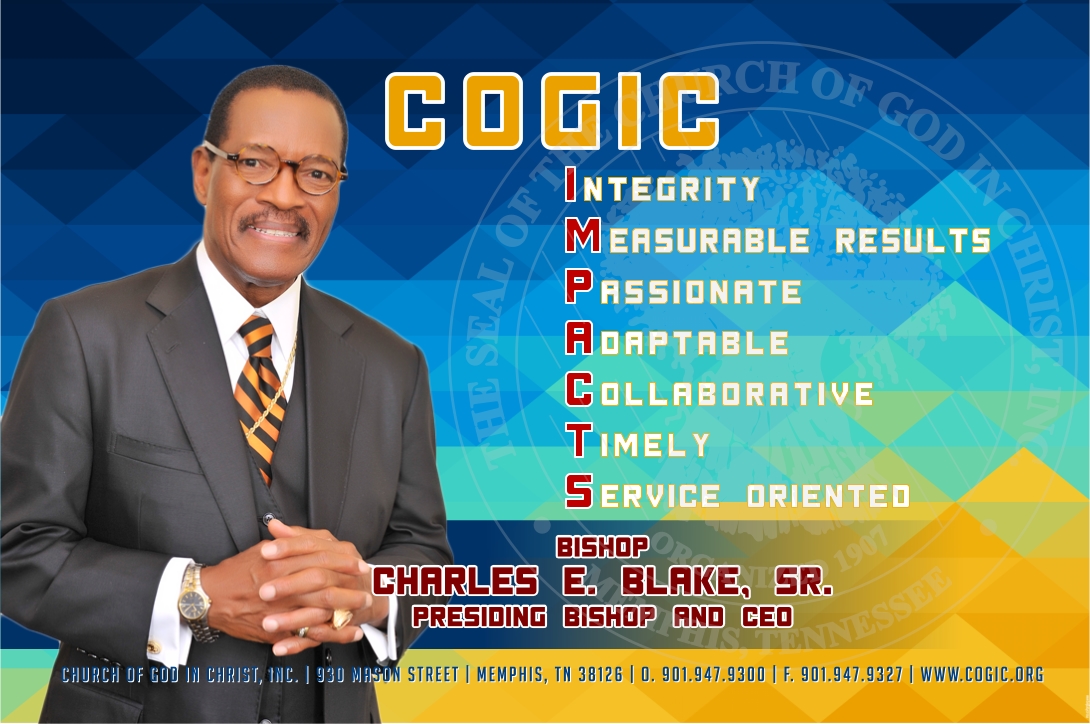 COGIC IMPACTS is a culture model that will help us build a stronger culture and define our core values.
Integrity – Being honest and having strong moral uprightness.
Measureable Results – Establishing SMART goals that highlight our success.
Passionate – Having a self-driven attitude about our work that leads to success.
Adaptable – Exhibiting the ability to adjust to new conditions.
Collaborative – Working together to create something or produce solutions.
Timely Manner – Doing task at a favorable or useful time; expedient.
Service Oriented – Providing outstanding service & support to COGIC, both internally and externally.
COGIC IMPACTS is what we do that reflects who we are:
We work with Integrity          
We show Measureable Results
We are Passionate
We are Adaptable
We are Collaborative
We work in a Timely Manner
We are Service Oriented