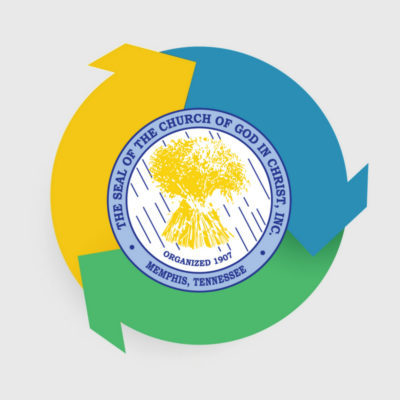 Selection is a two way process and it is important that we both make the right decisions. Before applying be sure to browse our site and learn about who we are, what we do our values. This will help you assess your own suitability for working at COGIC.
Step One – Review the job description of the position in which you are interested.
Step Two – Apply for the position of interest.
After finding a job opportunity that interests you and ensuring that you meet the job requirements, you can apply by clicking on the "Apply Now" button on the job posting.
Step Three – Assessment of Qualifications.
After submitting your application, you will get an e-mail confirming its receipt. Your application will then be made available for us to review to match your skills, strengths, and interests to existing openings. If we identify an appropriate fit, your application will be moved to the next step of the process.
Step Four – Schedule Interview.
If there is a match, a Human Resources representative will contact you to schedule a brief culture interview over the phone, to determine whether to bring you in for a face to face interview with the hiring manager. Due to the high volume of applications that we receive, this process could take up to 30 days.
Step Five – Interview Process.
During the interview, we will assess your fit with our needs. The interview will also give you an opportunity to assess your fit with our organization and gain a better understanding of the opportunity. After the first face to face interview you could be asked to return for a second interview. The entire interview process can span a period of a few weeks.
Step Six – Selection.
Successful applicants will receive a verbal offer followed by a written offer letter. (Offers are conditional, subject to referencing and other requirements. These may vary depending upon the location and the role)