"And they overcame him by the blood of the Lamb, and by the word of their testimony; and they loved not their lives unto the death"
– Revelation 12:11
By Vickie Burse
Death is our natural enemy; it is the ultimate crisis. When a person dies, all of their life goals end.  For quite some time, I believed that all of my life goals would end after the murder of my son.
My son, Barry Burse, Jr. (BJ) was murdered on July 1, 2013. He was just 19.  BJ was just starting his first season of semi-pro soccer and had just completed his freshman year at Lyon College, where he was receiving a full soccer and academic scholarship.  On the morning of July 1, 2013, death walked uninvited into my home. BJ had dropped me off at the airport as I was heading to the COGIC AIM Convention in Baltimore, Maryland.  Upon landing in Baltimore, I received a phone call stating that BJ had been shot in the chest and was killed.   I remember screaming and falling to the floor in the Baltimore Airport. As I lay there in total shock, I felt like I was stuck in a bad dream. I remember a young lady rushing to my side. She did not ask me what was wrong, but she asked me if she could pray with me.  She placed her arms around me and whispered the Lord's Prayer.
It took me several hours to make it back to Memphis and as I sat in the airport terminal waiting for my flight home, a young man who looked to be about 14 or 15 years old came and sat with me. He asked if I was okay.  I tried to tell him that my son had been killed and I was trying to get back home, but I could not make myself say that he was actually gone.  As I sat in tears trying to get the words out of my mouth, he asked if he could pray with me.  He and his family made a circle around me and began to pray.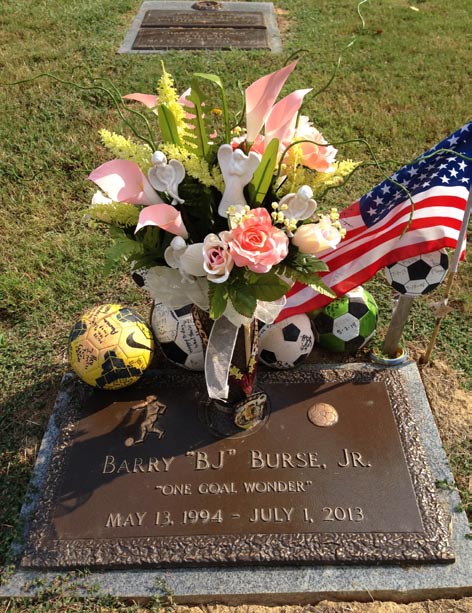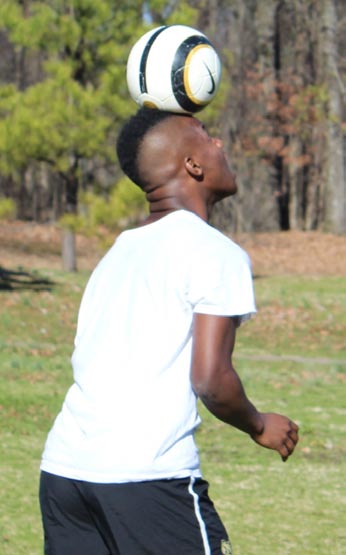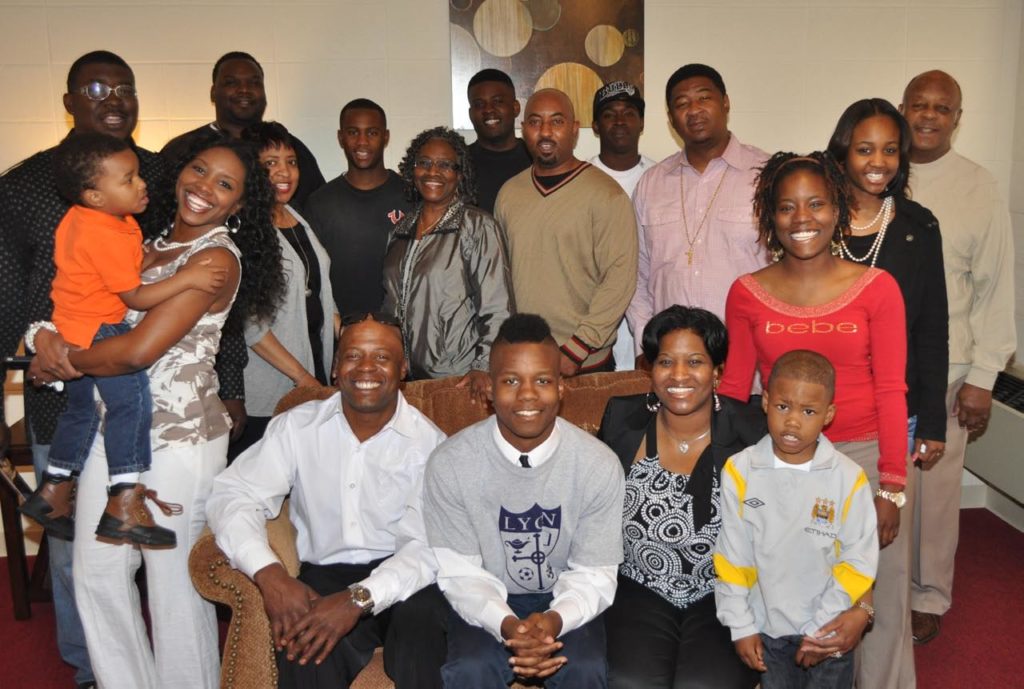 Following the death of my son, I truly felt and even claimed that I was sinking into a deep depression.  It was during this time that I realized the power of prayer.  I can remember my mother saying to me years before that I had to speak to my mountains and declare the victory over myself.  She also told me to remember the promises of God; that He is the God of peace, that what He promised He would deliver; that if I searched for Him I would find Him; that He promised salvation to all who believed in Him; and that all things will work for the good for His children.  Her words reminded me that BJ and I were God's children, and that we were the apple of His eye.
On many mornings, I felt as if I was dying a slow death, my heart aching, longing to hear BJ's voice just once more. It was on these mornings that I would simply say, 'Jesus, Jesus, Jesus,' as that was all I could think to say; nothing else seemed befitting.  Over time, as I laid there paralyzed with pain, fear, anxiety and anger, I began to hear God speak to me, and He told me to stop focusing on the size of my mountain but rather, focus on the size of my God.  I learned that how I responded to the death of my son had a direct reflection on how my daughter responded.
One of the strangest feelings was that life really did continue after BJ was gone.  The sun still rose and set each day, schools were continuing to be in session, people were still carrying on with their day-to-day life, but I felt as if my whole world was ending.  I can remember, a few months after BJ was gone, not wanting to laugh or smile too much because I felt guilty that my life was also going on, and somehow it seemed unfair.  I would catch myself laughing or having fun and all of a sudden, I felt as if I was acting too normal.
I never asked God to help me to get over the death of my son, but to give me the strength to get through the day. I asked this every single morning before I got out of bed.
I remember during the trial of the person who murdered my son, seeing the grandmother of the murderer and feeling a strong sense of compassion for her.  I wanted to go and try to comfort her.  I immediately began to cry and became angry with myself for caring for her, as my son was the one who had been murdered.  I remembered again that I had been made in the image of God, so this meant that the spiritual DNA that I received from God caused me to have compassion for someone else—even the family member of the person who had murdered my child—during the lowest point in my life.
I am so thankful that God loved me so much that even when I wanted to give up on myself, He was so gracious and loved me when I did not feel worthy.  God sent so many angels to speak love and strength over me, to pray with me and to pray for me when I did not have the strength to pray for myself.
God is now directing my steps; I had to learn to walk by faith and not by sight.  When I allowed Him to direct my steps, I finally realized that the depth of my past was a clear indication of the height of my future.  God used the death of my son to propel me into His loving arms.  God loves me so much that when I asked Him "Why me? Why did you take my son?" He responded, "Why not you?"  God knew that I could handle the death of my son with grace, splendor, and courage. He knew that even when I was at my lowest point, I would still have the strength and wisdom to praise Him and to give Him the glory that He so deserves for what He has done and is still doing in my life.