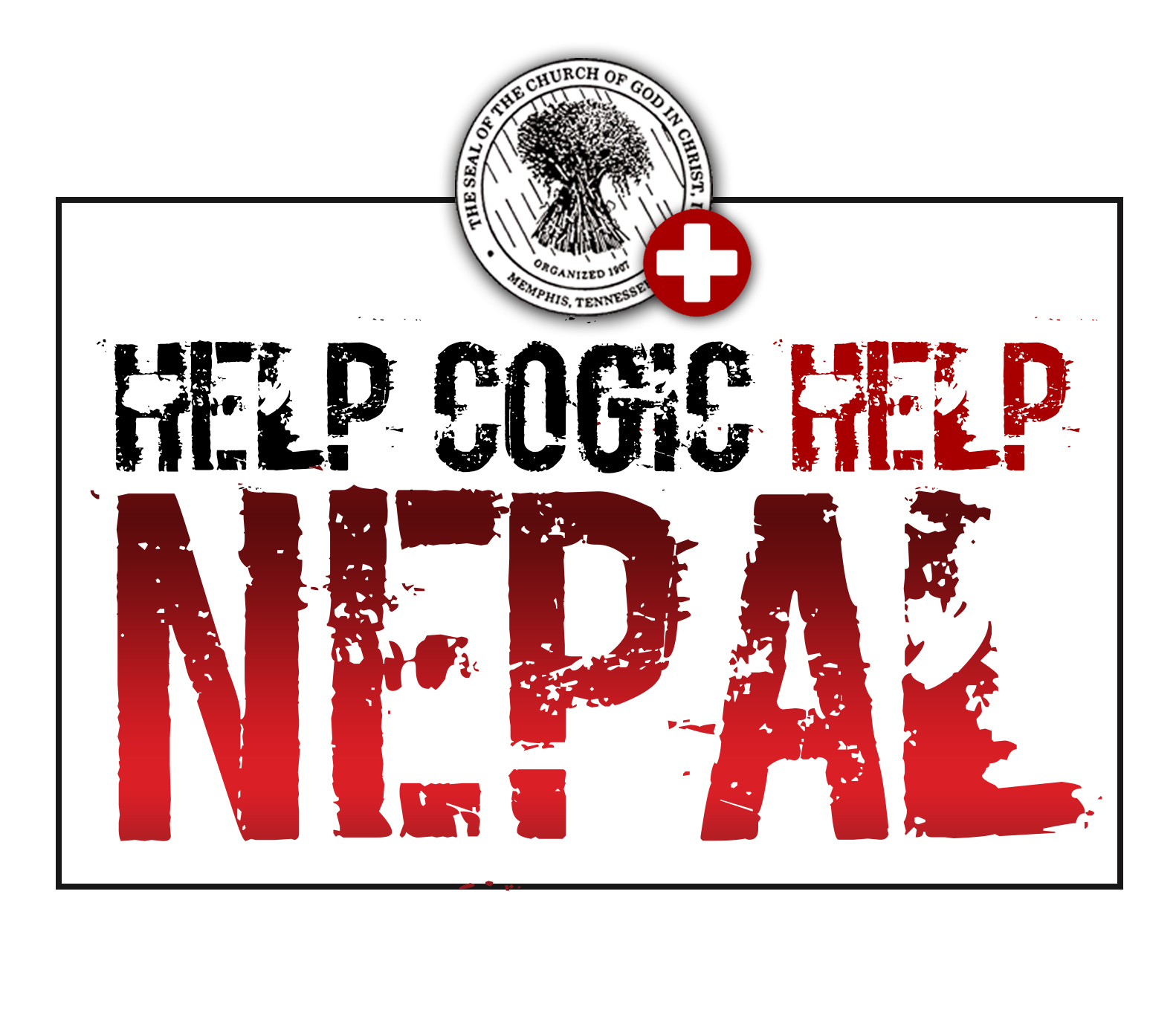 CHURCH OF GOD IN CHRIST SENDS HELP TO NEPAL IN WAKE OF EARTHQUAKE
May 4, 2015 (Memphis, TN) The Church of God in Christ (COGIC) International Missions President, Bishop Vincent Mathews, Jr. will take a team to Nepal to assist in the hardest hit areas of the recent earthquake.
The media reports that more than 7,000 people have died and more than 11,000 injured after one of the worst natural disasters to hit Nepal. Amid continuing aftershocks, people are sleeping outside and are in desperate need of 500,000 tents.
The Church of God in Christ is sending Bishop Vincent Mathews, Jr. to answer the call for much needed medical supplies, water purification tablets, tents and much more. Bishop Mathews and a Missions delegation will land this week in Kathmandu with a medical doctor to assist in any way they can.
Presiding Bishop Charles E. Blake, Sr. states, "The Church of God in Christ is sending a team to assist our brothers and sisters in Nepal. Our COGIC congregation and the thousands in the area affected by this disaster are in desperate need of our help."
Bishop Mathews says, "After seeing the devastation of the 7.8 magnitude earthquake, Presiding Bishop Charles E. Blake, Sr. felt it vital that we put some boots on the ground to help the people of Nepal in some of the hardest hit areas." He further states, "We are going to the outlying areas that are closer to the epicenter and tough to reach places to help those with considerable less resources and aide."
C.E. Blake Ministries, Inc. is making a Ten Thousand Dollar gift to COGIC Charities to assist in the alleviation of this and other tragedies around the world. Bishop Blake says, "I want to challenge COGIC members, leaders and churches to give generously to support this effort."
Your contribution will be used to provide food, water and medical resources to those impacted by this disaster in Nepal and in other places around the world where poverty and disaster have diminished the level and quality of human life.

(Your donations are tax deductible and will greatly assist the men and women of Nepal.)
If you would like to donate by mail, please write to:
Church of God in Christ
"HELP COGIC HELP NEPAL"
World Headquarters
930 Mason Street
Memphis, TN 38126
Please make checks payable to COGIC Charities Disaster Fund.
About the Church of God in Christ:
The Church of God in Christ is one of the oldest Pentecostal denominations in the world and the 4th largest Protestant group in the United States with churches in 63 countries worldwide and a membership of nearly 6.5 million adherents.