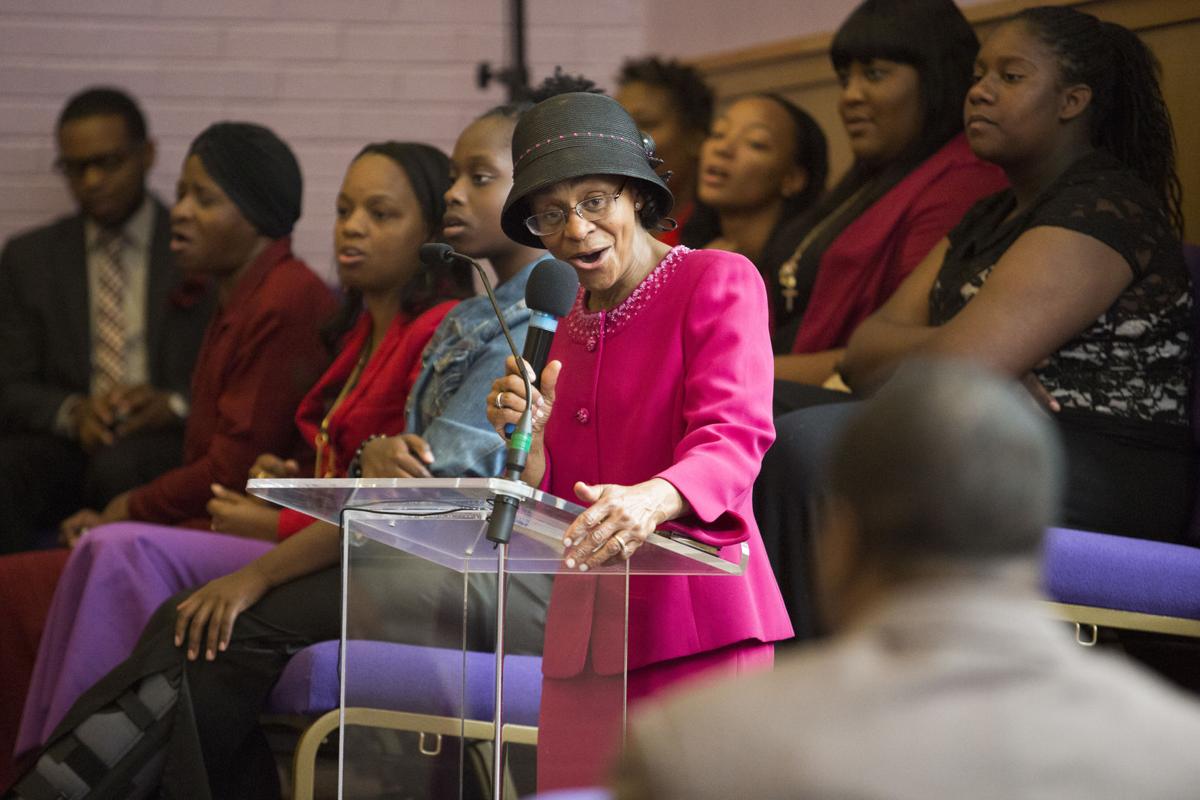 Mother Carolyn Smith is the Utah Jurisdiction's Supervisor of Women – and she has quite a life story!  Given her humble and unassuming demeanor, you might be surprised at the accomplishments she has achieved throughout her life.
She was born in Gloster, Mississippi, where many people — especially women — did not go to college, but Mother Smith was determined to complete her education.  She was the valedictorian of her graduating class. She received her Bachelor of Science in Chemistry at Alcorn State University where she graduated summa cum laude in 1975.
In 1978, she received her Masters of Physical Chemistry degree from Utah State University where she graduated magna cum laude.
After college, she became the lead test engineer in 1991, working for Strategic Missile Integration Complex. In this role, she provided technical direction to the United States Air Force and contractor staff. She went on to serve as the deputy test director for the Intercontinental Ballistic Missile test consultant for Hill Air Force Base and missile wings.
In 2002, Smith transitioned into the role of chief of the Minuteman Propulsion Engineering Section. She served as the deputy division director, squadron director and led the propulsion team in creating sustainment programs and protocols for rocket motor, flight control and missile ordinance systems. She was also the 414th Supply Chain Management Engineering flight chief, where she and her team worked to sustain the United States nuclear enterprise. During her 32 years managing the missile propulsion systems, she presented numerous technical briefings to levels ranging from co-workers to senior Air Force managers, including a briefing at the Pentagon.
She was the first African-American woman engineer manager at Hill Air Force Base. Mother Smith used her career to become a voice for women in science. She has shared her expertise and experience with others as a speaker, panelist and workshop presenter at many schools and universities throughout Utah, including Weber State University and Utah State University.
Mother Smith has always actively supported women in science, technology, engineering and math (STEM) careers, and has been an advocate for Black women and girls in science and math.  Her advocacy work has led her to develop workshops, mentoring programs and training programs that helped to provide pathways for girls and young women into STEM programs and careers.
Since her appointment as Supervisor, she has implemented many programs and founded "School Is Important".  This program encourages young people to do well in school and to graduate.  Mother Smith is a true servant of God and seeks to meet the real needs of others and the people she serves.  She is happily retired and continues in the ministry with her husband, while enjoying family, and serving her community and the Church Of God In Christ, Inc.
Be sure to share this story with the young women in your family, your youth departments and your local churches. Mother Carolyn Smith, COGIC's Own "Hidden Figure", has an inspiring story and is a wonderful role model for the young people throughout the Church Of God In Christ, Inc.