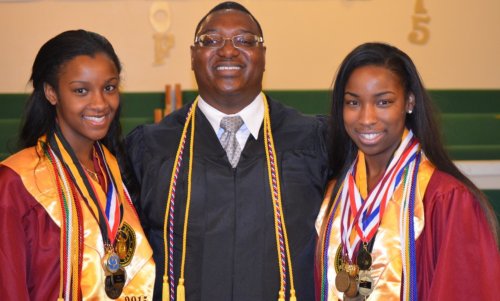 "In all thy ways acknowledge the Lord and He shall direct your path"
– Proverbs 3:5-6
"Wisdom is the principle thing"
– Proverbs 4:7
"Take fast hold of instruction; let her not go: keep her; for she is thy life"
– Proverbs 4:13
With these 3 biblical principles, Ms. Dierra Myers and Ms. Haley Brown, of Perry Central High School, proudly received their high school diplomas with soaring honors on May 22, 2015.  These young and inspiring academic achievers are members of the greatest church in the world – The Church of God in Christ.
The outstanding factors concerning these two young ladies is that Ms. Myers finished at the top of her class as the school's valedictorian, while Ms. Brown achieved the salutatorian award.  It is also amazing to note that these two ladies not only attended the same school, but also serve in the same jurisdiction (Mississippi Southern Second, Bishop A.V. Jordan & Supervisor Mary Ella Eaton), serving the Lord among their peers and church families.
On May 24, 2015 at McLain COGIC (McLain, MS), under the leadership of Pastor Paul D. Brent, these young ladies were honored for their high achievements, along with seven other graduates from Green County and Oak Grove High Schools.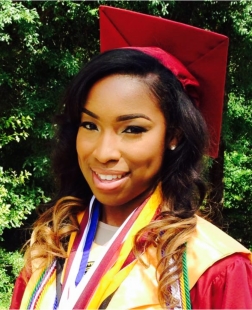 Ms. Dierra Myers: Member of the BETA club for 4 years, the National Technical Honor Society for 2 years, president of the Student Council, on the Principal's List for 4 years, scored "advanced" on all of her subject area exams.  Dierra is attending Millsaps College and pursuing her degree in the field of Medicine.  She is the daughter of Mr. and Mrs. Robert T. Myers, members of Nicholson Temple Church of God in Christ (Supt. Willie Clark).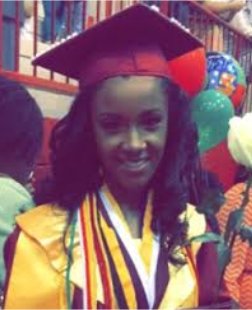 Ms. Haley Brown: Member and treasurer of the BETA club for 2 years, member of the Bible Club, president of Fellowship of Christian Athletes, the National Society of High School Scholars, and Student Body vice president.  Haley has selected Alcorn State University to pursue her degree in Nursing.  She attends McLain Church of God in Christ (Pastor Paul D. Brent) and is the daughter of Mr. and Mrs. Jason Sumrall.
Last year's motto that was given by our Presiding Bishop has become a standard in the hearts and minds of our youth department.  We are in constant reminder that because of Christ's extreme sacrifice, we too must be extreme and diligent in everything that we do for the glory of our Lord and Saviour.  Our students have taken this motto to heart and are continuing to strive with the commitment of growing in grace and in the knowledge of our Lord and Saviour Jesus Christ (2 Peter 3:18).
Our yearly celebration for our graduates is a constant reminder that shows the Lord's blessings upon our seed and our seed's seed, to propel our youth to the next level of excellence.  In the words of Pastor Paul D. Brent, "You Ain't Seen Nothing Yet, The Best Is Yet To Come!"
Congratulations to Dierra and Haley! We pray God's choicest blessings upon each of your lives as you continue to thrive academically and as young women of God.