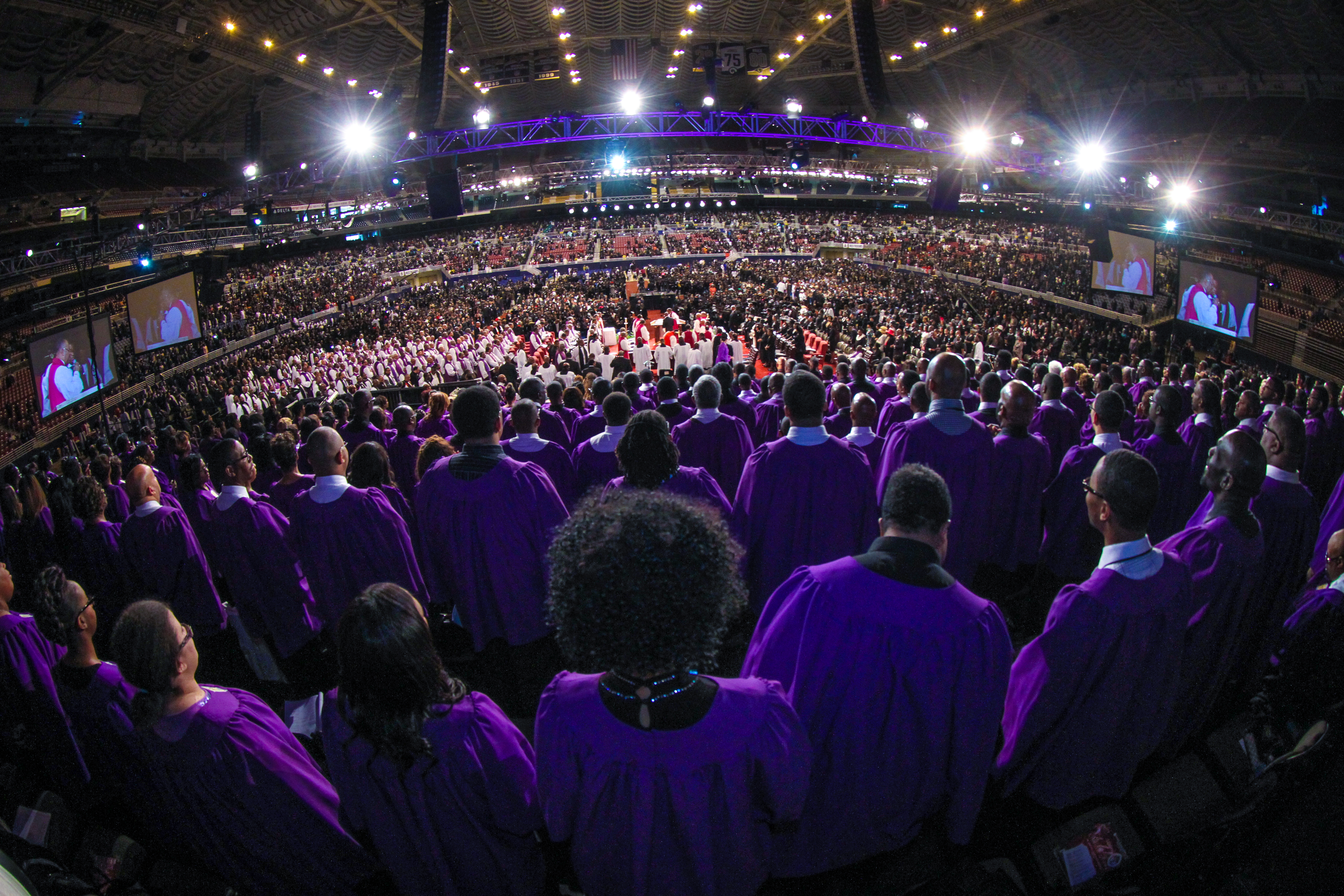 CHURCH OF GOD IN CHRIST SIGNS NEW THREE YEAR AGREEMENT TO KEEP LARGEST CONVENTION IN ST. LOUIS
Memphis, TN (July 20, 2015) The Church of God in Christ has signed a new three-year agreement that will keep its largest convention in St. Louis through 2019.
The oldest African American Pentecostal denomination, the Church of God in Christ (COGIC), has decided to keep its largest annual convention, the Holy Convocation, in St. Louis, MO. The convention, which has exceeded over 30,000 attendees yearly since coming to St. Louis in 2010, has brought nearly $150 million to the regional economy over the past five years.
Presiding Bishop Charles E. Blake, Sr. says, "The Church of God in Christ Holy Convocation is returning to St. Louis, Missouri and the delegates and leaders of our denomination are excited. St. Louis has been the new home for our largest convention for five years now, and the hospitality that we have received while here has been great."
Keith Kershaw, COGIC Director for the Office of Convention Planning says, "We have chosen to return to St. Louis through 2019 because we like St. Louis and from every indication, the city likes that we are a part of its convention schedule. As one of the largest, if not the largest convention (i.e. 2010-2013), St. Louis fits our needs and has proven to be a great match."
The 2015 Holy Convocation is sure to have an overflow attendance. Special guest speakers recently announced include Bishop T.D. Jakes and Bishop Paul S. Morton.
About the Church of God in Christ:
The Church of God in Christ is the fourth largest Protestant religious denomination and the largest African American Pentecostal church in the United States with churches in 63 countries worldwide and an estimated membership of nearly 6.5 million adherents.