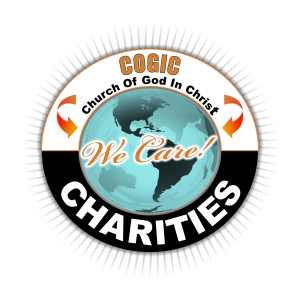 Memphis, TN (August 19, 2016) Church of God in Christ (COGIC) churches devastated by the recent flooding in Louisiana will receive assistance from COGIC Charities.
COGIC Charities has committed $50,000 to help its churches in the Southern Louisiana area hit by the recent flooding. The funds will be distributed through local jurisdictions to assist those churches with their immediate needs.
Presiding Bishop Charles E. Blake, Sr. says "The Church of God in Christ is committed to assisting our churches in the Southern Louisiana area that have been affected by the recent flooding. Our goal is to help as many of our pastors with whatever they may need to help get their congregations back on their feet."
The Church of God in Christ currently has over 200 churches in the state of Louisiana and approximately five of them were damaged by or completely destroyed by floodwaters. These COGIC Charities funds will help local churches remove water, repair structures, provide food, water, clothing and any other assistance that might be needed.
Working in conjunction with COGIC Charities, The International Missions Department has dispatched a team of workers to the Baton Rouge, LA area to help churches there with cleanup, water removal and any additional needs affected congregations might need.
COGIC Charities the benevolent arm of the Church of God in Christ provides assistance to areas devastated by natural disasters. Since it's founding in 2002, COGIC Charities has provided humanitarian relief to hurricane Sandy, Katrina victims here in the USA and to Japan, Africa, various relief agencies including the Salvation Army, the Horn of Africa Relief and the United Nations Food and Agriculture Organization.
_________________________________________
The Church of God in Christ is one of the oldest Pentecostal denominations in the world and the 4th largest Protestant group in the United States, with churches in over 82 countries worldwide and a membership of nearly 6.5 million adherents.
FOR IMMEDIATE RELEASE
Church Of God In Christ PR
[email protected]
www.cogic.org