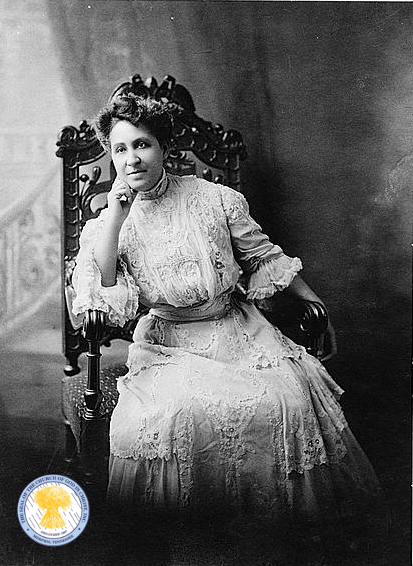 Mary Church Terrell (September 23, 1863 – July 24, 1954) was a prominent advocate for Civil Rights and suffrage. She was born in Memphis, TN to Robert Reed Church and Louisa Ayers, both were former slaves.
When Terrell majored in classics at Oberlin College, she was an African-American woman among mostly white male students. The freshman class nominated her as class poet, she was elected to two of the college's literary societies and she also served as an editor of The Oberlin Review. She was one of the first African-American women to earn a bachelor's degree. She went on to earn her master's degree from Oberlin in 1888.
She described the civil rights struggle by saying:

Mary Church Terrell was encouraged in her work by Frederick Douglas. She was part of the National Association of Colored Women and she was one of two women invited to sign the "Call" and to attend the first organizational meeting of the National Association for the Advancement of Colored People (NAACP), where she became a founding member.
She accomplished much in her life. After the age of 80, Terrell continued to participate in picket lines, protesting the segregation of restaurants and theaters. She lived to see the Supreme Court's decision in Brown v. Board of Education, holding unconstitutional the segregation of schools by race. Terrell died two months later at the age of 90.