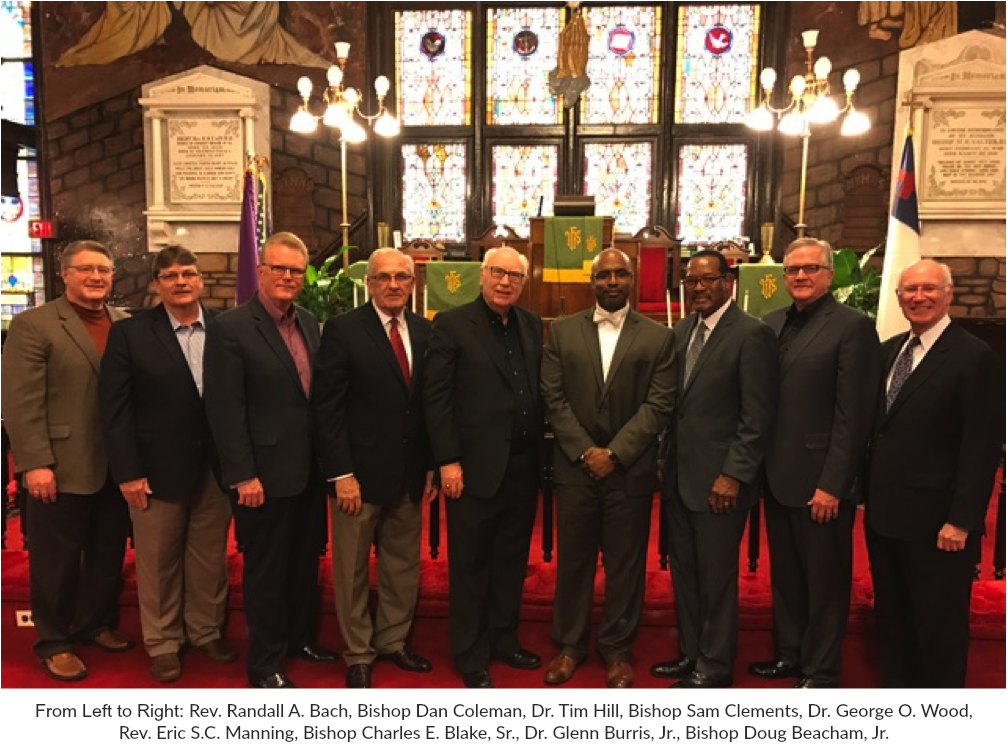 On Monday and Tuesday (February 20 and 21, 2017) in Charleston, South Carolina, the heads of eight Pentecostal denominations came together to pray, collaborate, listen, share, and tackle some of the biggest issues that our world faces. This is the third consecutive year that these highly respected leaders have intentionally come together out of a sense of call from the Lord to the end that unity as brothers and sisters in Christ becomes a reality in our time. Each year there has been forged deeper levels of trust, mutual understanding and an inspired collaboration as the Holy Spirit moves in power, nourishing, encouraging and establishing ongoing proactive and intentional partnerships between leadership and denominations. The eight leaders present for this strategic event were:
• Rev. Randall A. Bach, President, Open Bible Churches
• Bishop Doug Beacham, Jr., Presiding Bishop, the International Pentecostal Holiness Church
• Bishop Charles E. Blake, Sr., Presiding Bishop of the Church of God in Christ, Inc.
• Dr. Glenn Burris, Jr., President, the International Church of the Foursquare Gospel
• Bishop Sam Clements, General Overseer, Church of God of Prophecy
• Bishop Dan Coleman, General Secretary, Pentecostal Church of God
• Dr. Tim Hill, General Overseer, Church of God
• Dr. George O. Wood, General Superintendent, The General Council of the Assemblies of God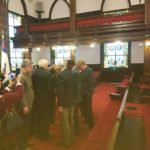 The conversations and action steps taken targeted tough topics of great concern and importance. The need for deliberate communication regardingcomplicated matters of life and faith is essential to spiritual health and progress. Issues brought to the table and addressed head on, as time permitted, were those of racial reconciliation and cross-cultural relationships, refugees and immigration, LGBTQ and legal ramifications, urban socio-economic conditions, education, the restoration of children and families, engaging the next generation to a rising hope and purpose, and global conflicts due to the adverse effects of terror and fear on this world. Also addressed was the desire to see the continued rise and commitment to Spirit-led and Spirit-filled movements.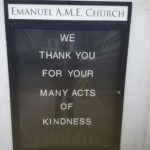 As part of the meeting, an unprecedented opportunity opened to the leaders. In the late afternoon, these eight denominational leaders were able to plan an unexpected visit to the Mother Emanuel African Methodist Episcopal Church in downtown Charleston [This is the church where the tragic event that shook our nation had occurred on June 17, 2015. Nine individuals' lives were taken by an aberrant 21-year-old white man in an unspeakable act of hatred during an evening Bible Study]. As these leaders stood in the sanctuary with the pastor and listened to his heart, the Lord gave opportunity for these eight men to pray for the pastor, the church and its future for continued purpose and hope. It was a moment of miraculous grace, arranged for and touched by an imprint of Heaven.