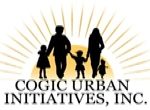 ---
Bishop Edwin C. Bas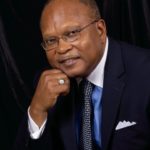 s, President, COGIC Urban Initiatives and Chief Operating Officer, Church of God in Christ, has been selected to speak at the Hope Global Forums, April 10-12, 2017.  His subject will be "Disrupting Poverty."  Other speakers in forums include Jim Clifton, CEO, Gallup, Ajay Banga, President and CEO, Mastercard, Richard Cordray, Director, Consumer Financial Protection Bureau, Honorable Vicente Fox, 55th President of Mexico, Phil Griffen, President, MSNBC, Chuck Hagel, 24th United States Secretary of Defense, Arianna Huffington, Founder and CEO, Thrive Global and Henry Ford, III, Ford Motor Company.
The Hope Global Forums will gather leaders from around the world to outline a vision for a new, global economy where the poor, underserved and dislocated are viewed as untapped assets for entrepreneurship, job creation and economic growth.
For additional information go to hopeglobalforums.org.