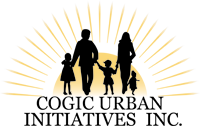 Grant Opportunities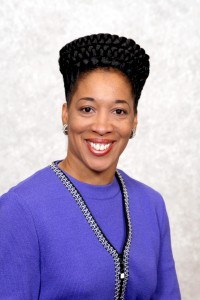 For More Information about these Grants, Contact:
Missionary Evangelist Elizabeth Wilson
Vice President, Economic Development, COGIC Urban Initiatives
ewilson@cogic.org or biznow@aol.com 404-344-2601
JANUARY 2014
America's Historical and Cultural Organizations (AHCO) grants provide support for museums, libraries, historic places, and other organizations that produce public programs in the humanities. Grants support the following formats: exhibitions at museums, libraries, and other venues; interpretations of historic places, sites, or regions; book/film discussion programs; living history presentations; other face-to-face programs at libraries, community centers, and other public venues; and interpretive websites and other digital formats. Planning support the early stages of project development, including consultation with scholars, refinement of humanities themes, preliminary design, testing, and audience evaluation. Implementation grants support final scholarly research and consultation, design development, production, and installation of a project for presentation to the public. Application deadline is January 8, 2014.
Our Town will invest in creative and innovative projects in which communities work with arts and design organizations and artists. All partnerships must involve at least two organizations: a nonprofit or cultural organization, and a government entity. Funds can be used for planning, design and arts engagement projects. Funds go for creative art projects to make communities more lively and attractive. Schools, arts organizations, public and private colleges and universities, and non-profits are eligible to apply. Funding is available at one of the following levels: $25,000, $50,000, $75,000, $100,000, or $150,000 (1:1 nonfederal match is required).Deadline is January 13, 2014.
This funding supports projects addressing community-based forest stewardship. MAP focuses on "action oriented" projects that serve to demonstrate and evaluate measurable outcomes. The competitive program provides challenge/cost-share grants to community-based nonprofits. NFF's efforts also fund projects for watershed health and restoration, wildlife habitat improvement and recreation/education. All grants require a cash 1:1 match. Federal funds and in-kind contributions should be noted to show leverage for a project, but cannot be matched by MAP funds. Projects must be completed within one year of the award date. Past awards ranged from $500 to more than $100,000 each, with most awards in the $20,000 - $40,000 range. Application deadline is January 14, 2014, and June 25, 2014.
Funding promotes equity in education for women and girls. These grants support innovative programs or non-degree research projects that promote education and equity for women and girls. Special consideration is given to projects focused on K-12 and community college girls' and women's achievements in science, technology, engineering, or math. One-year grants of up to $7,000 provide money for new community projects; two-year grants of up to $10,000 provide start-up funds for longer-term programs that address the particular needs of the community and develop girls' sense of efficacy through leadership or advocacy opportunities. Application deadline is January 15, 2014.
Applied Materials and the Applied Materials Foundation make grants to selected organizations and programs whose goals are closely aligned with the Company's values and interest. They direct approximately 50% of grants to the area of Education, 25% to Civic Engagement, 10% to Arts & Culture, and 15% to environmental awareness and sustainability. Grants are made for one year and may be renewed for up to two additional years based upon results. Applied Materials and the Foundation do not award grants for general operating expenses. Applied Materials and the Foundation will review grant requests semi-annually, with the deadlines of January 15 and June 15.
Students create a short (5-to-7 minute) video documentary on "What's the most important issue Congress should consider in 2014?"$100,000 in awards will be given for 150 student prizes and 53 school prizes. The maximum award is $5,000, plus $750 to the winning school to spend on digital video equipment. Students in grades 6-12, individually or in teams, are eligible to apply. Deadline is January 20, 2014.
AmeriCorps grants are awarded to eligible organizations proposing to engage AmeriCorps members in evidence-based or evidence-informed (e.g., based on proposed program's data or a similar program's data) interventions to strengthen communities. These federal grants support programs to improve lives, strengthen communities, and foster civic participation through service and volunteering and are focused on funding volunteers for the following six types of programs: (1) Disaster Services; (2) Economic Opportunity; (3) Education; (4) Environmental Stewardship; (5) the Governor and Mayor Initiative; and (6) Veterans and Military Families. Eligible organizations include: public or private non-profit organizations, schools, governments, public and private colleges and universities, public/Indian housing authorities and nonprofits with or without 501(c)(3) status. Multiple awards will be given to fund thousands of volunteers. Application deadline is January 22, 2014.
The Youth CareerConnect grant program is designed to encourage America's school districts, institutions of higher education, the workforce investment system, and their partners to scale up evidence-based high school models that will transform the high school experience for America's youth. Applications should focus on integrated academic and career-focused learning, work-based learning and exposure to the World of Work, robust employer engagement, individualized career and academic counseling, and integration of post-secondary education and training. The Department of Labor will use up to $100 million in revenues from the H-1B visa program to fund approximately 25 to 40 grants for individual or multi-site projects. Grants will be awarded to local education agencies, public or non-profit local workforce entities, or non-profits with education reform experience. All grantees will have to demonstrate a strong public/private partnership, and must include, at a minimum, a local education agency, a local workforce investment system entity, an employer, and an institution of higher education. Applicants are encouraged to reach out to employers, foundations, and others in building their applications and leveraging the federal investment. At a minimum, applicants will also be required to provide a match of 25 percent of the grant award. Application deadline is January 27, 2014.
This competition emphasizes the role of literature in American culture and encourages citizens to read for pleasure and enlightenment. The Big Read provides grants and comprehensive resources supporting efforts to read and discuss a single book or the work of a poet. Grant size is determined based on community population, number of activities planned and overall strength of the application. Grant funds may be used for such expenses as book purchases, speaker fees and travel, salaries, advertising and venue rental. Middle and high schools can participate as partners. Each partnership must include a library, and officials suggest a library applicant receives preference. Up to 75 grant awards ranging from $2,500 to $20,000 each are anticipated (a 1:1 match is required).Application deadline is January 28, 2014.
These grants help doctors partner with community groups to improve the delivery of health care services. These grants help pediatricians who work with community partners — such as schools and children's welfare groups – to plan and build innovative, community-based initiatives which increase children's access to medical homes or to specific health services. Additional focus areas include the following: secondhand smoke exposure reduction, addressing community barriers to immunizations and improving Native American child health. Projects must lead to sustainable, community-based child health initiatives aimed at increasing access to care – especially for underserved children – as well as addressing health disparities among children. Funding of up to $12,000 is available. Application deadline is January 31, 2014.
YSA (Youth Service America) and Sodexo Foundation are offering Sodexo Foundation Youth Grants, funding of up to $500 for youth to lead projects focused on ending childhood hunger in their communities. Youth-led community service projects designed to address childhood hunger. Projects will take place on and around Global Youth Service Day, April 11-13, 2014. We're especially interested in projects that bring together young people, families, Sodexo employees, and other community members. Youth ages 5-25 that live in the United States are eligible to apply. Applications are due by 12:00 AM on January 31, 2014.
FEBRUARY 2014
The AASL Innovative Reading Grant supports the planning and implementation of a unique and innovative program for children which motivates and encourages reading, especially with struggling readers. Applicant must be a personal member of AASL. The reading program must be specifically designed for children (grades K-9) in the school library setting. This award is to be for a successful reading project that demonstrates the potential for reading improvement in K-9th grade. Application deadline is February 1, 2014.
NEA Foundation provides grants to aid public school teachers and support professionals. The program offers two funding categories – (1) Individuals; and (2) Groups. Grants to individuals fund participation in professional development experiences, such as summer institutes or action research. Grants to groups support activities such as study groups, action research, lesson study, or mentoring experiences for faculty or staff new to an assignment. Grant funds may be used for fees, travel expenses, books, or other materials that enable applicants to learn subject matter, instructional approaches, and skills. Recipients are expected to exercise professional leadership by sharing their new learning with their colleagues. The foundation typically awards 150 – 170 grants each year. Application deadline is February 1, 2014.
The Open Meadows Foundation is a grant-making organization which funds projects designed and implemented by women and girls; projects which have limited financial access reflecting the cultural and ethnic diversity of our society and promoting the empowerment of women and girls as well as and projects for social change that have encountered obstacles in their search for funding. It offers grants of up to $2,000 to projects that are designed and implemented by women and girls; promote the empowerment and wellbeing of women and girls; reflect the cultural and ethnic diversity of our society; promote social change; and have limited financial access or have encountered obstacles in their search for funding. Organizational budgets should not exceed $150,000. Applications should be postmarked by August 15 and February 15 annually.
The foundation is accepting Letters of Inquiry for the Safe Places to Play program, which provides grants to organizations to help them build or enhance a field space in their communities. Field Building grants of up to $200,000 each will be awarded for the installation of field surfaces, lighting, and irrigation. To be eligible for a Field Building grant, an applicant must apply on behalf of a program or project operating in the U.S.; be a 501(c)(3) not-for-profit organization, school, municipality, college or university, or sovereign tribal nation; apply as, or on behalf of, a field-building project; and own or have a minimum of a ten-year land lease/land use agreement on the land where the field-building project will take place. If applying for sports lighting, an applicant must have written authorization from the community where the field-building project is located authorizing the addition of lights to the field(s).The deadline is February 1, 2014.
MARCH 2014
Through the Champions for Healthy Kids program, the General Mills Foundation will award 50 grants of $10,000 to nonprofit organizations working to improve nutrition and physical fitness behaviors for youth. Organizations must have a current 501(c)(3) Public Charity status from the Internal Revenue Service (IRS), be a school or a unit of government. Programs should be focused towards youth ages 2-18 and must incorporate physical education and nutrition education. A registered dietician or registered dietetic technician must oversee the delivery of the nutrition education. The online application will be available February 1, 2014. The deadline to apply is March 15, 2014.
MAY 2014
The W. M. Keck Foundation supports education and computer technology efforts. Foundation funding favorites include: strengthening studies and programs at accredited colleges and universities, medical schools, and major independent medical research institutions in the areas of earth science, engineering, medical research, other sciences, and the liberal arts. The foundation supports southern California organizations in the categories of arts and culture, civic and community affairs, health care and early learning. Historically, the grants range from $100,000 to $1 million, and usually average about $500,000. Students across the country can benefit. Application deadline for Phase I letter of inquiry is May 1, 2014.
The Abbott Laboratories Fund (The Fund) is an Illinois not-for-profit, philanthropic corporation established in 1951 by Abbott Laboratories. Abbott Laboratories provides the primary financial support of the Abbott Laboratories Fund. Currently the Fund provides support through cash grants to recipients who operate in the areas of health and welfare, education, culture, art, civic and public policy. The Fund generally gives preference to requests for one "time contributions and for programmatic and operating purposes. All Grant requests are accepted on "line and require the following information: Description of your organization's mission; Confirmation of current 501 (c) (3) U.S. Internal Revenue Service; Geographic area served; Description of the project(s) / programs(s) for which support is requested; Amount of money requested; Budget information; and List of corporations and foundations supporting the organization. Ongoing deadline.
The Actuarial Foundation " through its Advancing Student Achievement Mentoring program " awards monetary grants to schools and groups throughout the United States and Canada. The basic requirement for schools or groups seeking funding is that they develop a viable mentoring program involving actuaries in the teaching of mathematics to children in private and public schools. Advancing Student Achievement is a grant program that brings together actuaries and educators in local classroom environments with the belief that interaction with real-world mentors will boost students" interest and achievement in math. The Actuarial Foundation can provide a local network of actuaries ready to participate, as well as suggestions on how to integrate math concepts from the workplace into the classroom. Groups applying for grants will be given wide latitude in designing programs that enhance learning and create a "love of math" in each student. Ongoing deadline.
Adidas corporate giving is provided selectively and focuses on the following areas of engagement: Sports within a social context; Kids and Youth; Education; Preventive Health Projects (preferably sports related); and Relief efforts. The Adidas Group supports projects which show sustainable benefits to the communities where they live and operate. Consideration is given to organizations which complement their corporate philosophy and the core values of the Adidas Group. They need to hold a recognized reputation for integrity in program implementation, financial management and project effectiveness. Corporate giving at the Adidas Group can take the form of: cash donations, donations in kind (products, equipment, services, and know-how) and corporate volunteering. Ongoing deadline.
This is a competitive grant program to educate students about math, science, technology, and engineering. Before submitting your proposal please consider these objectives and make sure that your grant fulfills this mission. The following guidelines must be adhered to in order to receive the AIAA Foundation Classroom Grant: 1. Teacher must be a current AIAA Educator Associate member or an AIAA Professional member actively engaged as a K-12 classroom educator prior to receiving the grant; 2. One grant per teacher will be considered under this program. An Educator Associate may apply for up to $200 of grant funding. (NOTE: THIS DOES NOT APPLY TO LEGO GRANTS). LEGO GRANTS: Grants will be made for up to $100 per team for participation in robotics competitions. The AIAA Foundation should be acknowledged as a team sponsor. A maximum one-time grant of up to $200 (two Educator Associate members) will be granted to each school for participation in a robotics competition; and 3. The grant proposal must include: a full one-page synopsis of project including how the project relates to the AIAA purpose, how the funds are to be used, and itemized price list of the items proposed for purchase; 4. Failure to complete any of the required information will result in the rejection of the proposal; 5. Grants are limited to a maximum of five Educator Associates per school. Requests may not be combined to purchase a single item in excess of $200. The purchases must be separate items (i.e. cannot be one $1,000 item) with the following restriction: The grant proposal must be accompanied by a full one-page synopsis of how the requested funds are to be used, and a separate itemized price list of the items proposed for purchase from each teacher requesting funds; 6. Grants will be considered on a quarterly basis in January, March, June, and September. Grants must be received one month prior to be considered for the upcoming cycle. For example, grant proposals to be evaluated in January must be received by AIAA by 30 November; 7. Funds must be spent on the proposed items. The AIAA Foundation reserves the right not to reimburse items that were not on the original proposal, unless the item is no longer available and prior approval is given by the AIAA Staff Liaison; 8. Upon approval of the grant, a letter of commitment will be sent to the teacher. Reimbursement for items purchased after the grant approval will be made upon submission of receipts to AIAA Headquarters. A check will be mailed to the school within three weeks;9. Funds must be used within six months of approval or the funds will revert back to the AIAA Foundation; and 10. Teachers are encouraged to send pictures of the purchased items in use by students as well as copies of any publicity involving the purchased items and related activities. The AIAA Foundation reserves the right to allow/disallow other items not listed above at the discretion of the Precollege Outreach Committee. Ongoing deadline.
The Airborne Teacher Trust Fund invites elementary and middle school teachers from public and private schools throughout the country to submit proposals for art and music programs that their schools are unable to fund. A panel of judges will then review and select proposals quarterly and awards will be announced monthly. Teachers and their schools will receive grants from $200 to $10,000 to be used to implement their programs. At the conclusion of a program, the selected teacher(s) will supply Airborne with a recap, which will then be posted on their website. Ongoing deadline.
In 2001, Alcoa Foundation will make $21 million in grants around the world. Communities where Alcoa has a presence are the primary focus of their grant making programs. The majority of their grants fit within one of the following areas: Conservation and Sustainability; Safe and Healthy Children and Families; Global Education in Science, Engineering, Technology, and Business; Business and Community Partnerships, and Workforce Skills Today for Tomorrow. Ongoing deadline.
Grant applications are accepted for efforts affecting health and nutrition. The Allen Foundation focuses on nutritional research, education and training to improve the health of children, young adults and mothers during pregnancy and after birth. Ongoing deadline.
The Allstate Foundation awards program grants focusing on personal safety and security, neighborhood revitalization and financial planning and education. Examples of funded projects include: fire safety; child safety advocacy; structured after-school programs with initiatives safeguard against gangs and delinquency; automobile passenger safety; and anti-drinking and driving programs. Ongoing deadline.
The W.K. Kellogg Foundation launches a five-year, $75 million initiative called America Healing that aims to improve life outcomes for vulnerable children and their families by promoting racial healing and eliminating barriers to opportunities. During the first phase, 119 community-based organizations receive grants totaling $14.6 million to support efforts among racial and ethnic groups that increase opportunities for children in healthcare and other areas. Ongoing deadline.
The AE Foundation and its FREE initiative raises funds and enlists volunteers for projects that improve the quality of life where AE associates and customers live, work and play. Committed to giving back to the customers and communities who have contributed to their success, the AE Foundation funds teen and college student programs that contain one or more of the FREE values. AE supports communities in the following four ways: 1. Gift Card Donations for Events: AE donates a limited number of $25 gift cards to college and high school sponsored drug-free events that strive to keep teens and college students safe; 2. Financial Grants: Each year, the AE Foundation will allocate a limited amount of money to nonprofit, public charities with tax exempt status under Section 501(c) (3) of the Internal Revenue Code that fall within the scope of the mission statement; 3. Fundraising Card Programs: Schools and nonprofit organizations may use AE Gift Cards to help raise money for computer labs, school repairs, music programs, etc.; and 4. Eagle Salute Associate Volunteer Program: The American Eagle Outfitters EAGLE SALUTE Program is a global initiative designed to support their associates' volunteer efforts by providing a grant to the charitable organizations where they perform at least 25 hours of community service per calendar year. Ongoing deadline.
Aflac's philanthropic efforts in the community can be seen in four areas: health, education, youth, and the arts. From contributing to the John B. Amos Cancer Center to helping underwrite the creation of a new library, Aflac is a vital part of the Columbus, Georgia community. Aflac grants range from $1,500 to $2 million. Ongoing deadline.
The American Honda Foundation reflects the basic tenets, beliefs and philosophies of the Honda companies, which are characterized by the following: Dreamful (imaginative), Creative, Youthful, Foresightful (forward-thinking), Scientific, Humanistic, and Innovative. The American Honda Foundation provides grants in the fields of youth education and scientific education to the following: Educational institutions, K-12; accredited higher education institutions (colleges and universities); community colleges and vocational or trade schools; scholarship and fellowship programs at selected colleges and/or universities or through selected non-profit organizations; other scientific and education-related, non-profit, tax-exempt organizations; gifted student programs; media concerning youth education and/or scientific education; private, non-profit scientific and/or youth education projects; other non-profit, tax-exempt, institutions in the fields of youth education and scientific education; and programs pertaining to academic or curriculum development that emphasize innovative educational methods and techniques. Since its inception, the American Honda Foundation has provided more than 401 grants for more than $18.1 million. Ongoing deadline.
American Institute of Aeronautics and Astronautics (AIAA) Foundation
Support may be on the way for your classroom budget. As an AIAA Educator Associate, you're invited to apply for a Classroom Grant from the AIAA Foundation. Here's how it works. Are you a K-12 teacher who develops or applies science, mathematics, and technology in your curriculum? If the answer is "yes," you may qualify for a grant of up to $200 per individual request to supplement your learning program. Each school is limited to up to $1,000 per calendar year. You can use your grant for classroom demonstration kits and science supplies, math and science software, graphing calculators, supplies for making flying objects (what kid can resist the chance to build and launch a rocket?), supplies for robotic programs, and other materials to help you make science, mathematics, and technology come alive in your classroom. Proposals are reviewed year round, 30 days before quarterly meetings held in January, March, June and September. Ongoing deadline.
Through down payment assistance and community redevelopment programs, AmeriDream, Inc. expands affordable housing opportunities not only to first-time homebuyers but to all low- and moderate-income individuals and families who wish to achieve homeownership. Additionally, as a non-profit organization, AmeriDream works to promote the value of homeownership as a strong foundation that supports lasting communities and individual prosperity. Ongoing deadlines.
The Amgen Foundation funds programs dedicated to providing patients, caregivers and health care practitioners with information, education and access. These programs are directed at patient empowerment and health care disparities/health inequalities. To date, the Foundation has contributed more than $140 million to nonprofit organizations across the United States, Puerto Rico and Europe that align with the Foundation's mission. Ongoing deadline.
The Anheuser-Busch Foundation funds education, healthcare, youth/minority development, arts and environment programs in areas where the alcoholic beverage distributor operates. The foundation considers grants from $15,000 to more than $100,000. Anheuser owns breweries, as well as the Busch Gardens and Sea World Parks. Breweries are located in Fairfield & Los Angeles, CA; Fort Collins, CO; Jacksonville, FL; Cartersville, GA; St. Louis; Newark, NJ; Merrimack, NH; Baldwinsville, NY; Columbus, OH; Houston; and Williamsburg, VA. Theme parks are located in San Diego; Orlando & Tampa, FL; San Antonio, TX; and Williamsburg. Ongoing deadline.
The Annenberg Foundation provides support for projects within its grant-making interest areas of education and youth, arts and culture, civic and community, and health. The Foundation only considers organizations defined as a public charity and tax exempt under Section 501(c)(3) of the Internal Revenue Code. The Annenberg Foundation accepts letters of inquiry at all times during the year and there are no deadlines. After review of the inquiry by Foundation staff, the applicant will be contacted within 6 to 8 weeks as to the status of the request. Ongoing deadline.
Since 1948, the Annie E. Casey Foundation (AECF) has worked to build better futures for disadvantaged children and their families in the United States. The primary mission of the Foundation is to foster public policies, human service reforms, and community supports that more effectively meet the needs of today's vulnerable children and families. In general, the grant making of the Annie E. Casey Foundation is limited to initiatives that have significant potential to demonstrate innovative policy, service delivery, and community supports for children and families. Most grantees have been invited by the Foundation to participate in these projects. Organizations wishing to send a proposal to the Foundation should submit a letter of no more than three typewritten pages describing the organization, its programs, the amount of funds requested, and a brief explanation of how the proposed work fits within the mission of the Annie E. Casey Foundation. Ongoing deadline.
The A. O. Smith Foundation, founded in 1955, is a private, nonprofit organization that contributes to qualifying charitable, educational, scientific, literary, and civic organizations located primarily in communities where A. O. Smith Corporation has facilities. Support for the Foundation comes from the profits of A. O. Smith Corporation. Since its founding, the Foundation has provided nearly $20 million in financial support for worthwhile community programs and organizations. A. O. Smith Foundation contributions are aimed at: strengthening higher education throughout the country; promoting the civic, cultural, and social welfare of communities; and advancing medical research and improving local health services. Ongoing deadline.
In 1985, the Armstrong Foundation was formed to enhance the neighborhoods in which they live and work. Millions of dollars each year have been donated to community caring efforts. Today, the Foundation philanthropy takes many forms and is largely allocated to the causes their employees are passionate about. The primary objectives of the Armstrong Foundation Contributions Program are as follows: improve the quality of life in communities in which Armstrong employees live and work; support higher education as it relates to employees (meaning scholarships and higher education gift matching); provide emergency support to members of the Armstrong community in crises; and other appropriate initiatives as determined by the Foundation Board of Directors from time to time. Ongoing deadline.
The mission of the Arthur M. Blank Family Foundation is to promote positive change in people's lives and to build and enhance the communities in which they live. The Foundation has an especially strong interest in supporting innovative endeavors leading to better circumstances for low-income youth and their families. The geographic focus of the Foundation includes Arizona, Georgia, and South Carolina. Ongoing deadline.
AstraZeneca supports nonprofit health care organizations and programs across the US through a contributions program administered through the company's six regional business centers. In 2005, they provided almost $780 million in monetary and product donations. Awards vary. Ongoing deadline.
The AT&T Foundation provides grants to organizations and programs that enrich the quality of life, with an emphasis on improving education, advancing community development, addressing vital community needs and enhancing unique cultural assets. The AT&T Foundation funds programs designed to: enhance education by integrating new technologies and increasing learning opportunities; improve economic development through technology and local initiatives; provide vital assistance to key community-based organizations; support cultural institutions that make a community unique; and advance the goals and meet the needs of diverse populations. Ongoing deadline.
Autodesk plays an active role in the communities where employees live and work. Their Community Relations program, established in 1989, offers assistance to local nonprofit organizations that meet program criteria. Financial assistance and product grants are their way of giving back to the communities in which Autodesk® employees live and work. In Fiscal Year 2004, Autodesk granted over US$500,000 in financial grants and over $350,000 in software products to qualifying nonprofits (the majority of monetary donations were made to Health & Human Services). To be considered for financial grants, organizations must be registered 501(c)(3) nonprofit organizations. The mission of the Community Relations Department is to support the communities where Autodesk employees live and work; therefore, they give preference to organizations that use grant money in communities where Autodesk® has a business presence. Typical grants range from $1,000 to $3,000. They give all proposals equal consideration, provided they do not have strong political or religious affiliations, or have a core message or practice of discrimination. Ongoing deadline.
The Bamford-Lahey Children's Foundation was established in July of 2000 for the purpose of conducting and supporting programs that will enhance the linguistic, cognitive, social, and emotional development of children. At this time, the resources of the Foundation will target projects designed to enhance the language development of children who have difficulty learning their native language. Research suggests that from seven to fourteen percent of children in this country experience language-learning problems; many of them have no history of other contributing developmental problems. Difficulty communicating with others can have devastating effects on the development of social and cognitive skills, as well as the development of self-esteem and general emotional well-being. All too frequently preschool children with language-learning difficulties continue to have problems with both spoken and written language in the school years and are often described as "learning disabled." Although considerable basic research has been carried out in the effort to understand the bases of language-learning problems, less research has been done to determine how such children might be helped to learn language. The Foundation is interested in supporting programs that will have a near-term impact on the language learning of children with developmental language disorders. The Foundation will consider making one or two grants a year through other non-profit organizations (e.g., universities, hospitals, public schools) for projects that are directly related to its immediate objectives if indirect costs are not involved. Proposals for this type of funding will only are considered for one-year projects where costs are under $20,000. Ongoing deadline.
At Bank of America, supporting educational initiatives in the communities where the company operates is as critical to the success of those communities as it is to the company. Education, more than any other cause or social service directly affects all aspects of economic prosperity and quality of life in every community. Bank of America communities, its citizens and the company all benefit from an educational system that sets high standards and outcomes in academic achievement. As a result, Bank of America supports education initiatives through the company's charitable giving arm, the Bank of America Foundation. Bank of America Foundation supports effective, broad-based, inclusive programs that serve a diverse population through local market-based educational efforts. Ongoing deadline.
Bank One Corporate Contributions philosophy is to "think globally but act locally." While contributions strategy and policy are determined on a centralized basis for the entire corporation, contribution decisions and implementation are carried out autonomously at the local level. This ensures that decisions are responsive to both local needs and opportunities. Central to their history and culture is the principle of working to improve the communities they serve. To maximize the impact of their contributions, they concentrate on issues where they, as a financial services institution, can build capacity and have the greatest long-term effect, particularly in the areas of Community Development, Civic Leadership and the Arts, Education and Human Services. Grant sizes vary. Ongoing deadline.