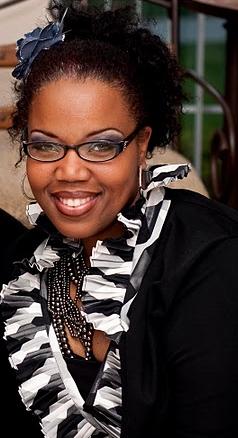 Evangelist Waynell Henson is a native of Kansas City, Kansas.   She is a member of Dominion Word Ministries Church of God in Christ serving under the leadership of Pastor Michael McWilliams.
Reared at the Henson Memorial Church of God in Christ (Grandfather, Supt. A. H. Henson, pastor), Waynell was trained to serve in ministry leadership and to have a love for God's people.  She is a fifth generation member of the Church of God in Christ and has served it on every level.  Her commitment is evident through her lifestyle of service.
In addition to being a student and teacher of the Word, Waynell operates in the gift of administration with a unique ability to efficiently and effectively manage ministry affairs and accomplish Kingdom goals.  She is highly effective at implementing and sustaining the mission and goals of ministry organizations.   She believes that the ministry and God's people are served best when the ministry organization functions optimally.  It is her goal in all things to operate as in Acts 6:1-7 "full of the Spirit and wisdom". 
She is a licensed Evangelist Missionary making a Kingdom contribution as a Sunday School Teacher and Administrative Staff Member at Dominion Word.  The once Sunday School Secretary now serves as the Budget Director and Executive Secretary of the International Sunday School Department. 
Evangelist Henson earned an M.B.A. from The University of Mississippi in Oxford, Mississippi and an undergraduate degree in Business Management from RustCollege in Holly Springs, Mississippi.  Waynell is a member of Alpha Kappa Alpha Sorority, Inc. and is currently employed as a Senior National Account Executive.