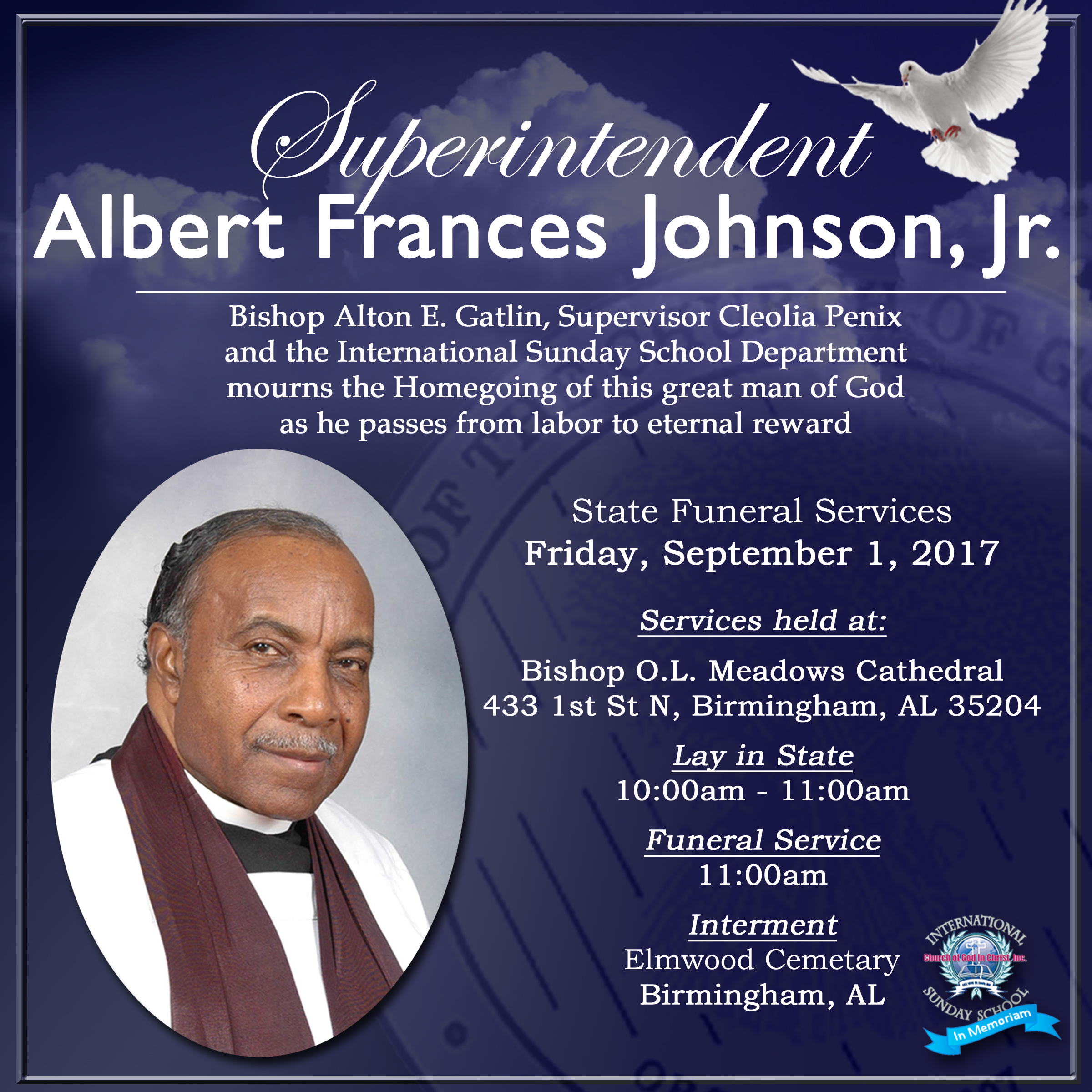 O

n August 27, 2017, the Lord in His divine will and infinite wisdom, called our beloved brother, Supt. Albert Frances Johnson, Jr., home

. 

We pause to say Thank You,  for his many years of service to the International Sunday School Department and as State Sunday School Superintendent for Alabama First Jurisdiction for 31 years.
Supt. Johnson supported three International Sunday School Department (ISSD) Presidents, (Bishop C. W. Williams [15 years], Bishop Jerry W. Macklin [7 years], and Bishop Alton Gatlin [9 years])

.

Supt. Johnson served as the Treasurer of the ISSD for more than 20 years.  Please keep Superintendent Johnson's family in your prayers.