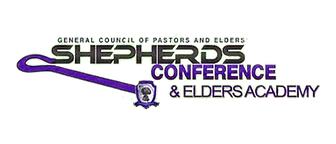 PASTOR AND ELDERS CONFERENCE
MARRIAGE ENRICHMENT CLASS
SUPERINTENDENT REGGIE C. AND LADY LAURA N. WITHERSPOON
INTRODUCTION:
I strongly believe that the genesis of ministry must always be family. It's one thing to be the pastor of a congregation, it is quite another thing to be a priest or pastor at home. It is my conviction that you practice being a leader at home first.
Marriage is a form of worship to God because it fulfills God's purpose for man and woman. Marriage is designed to provide each person in the home with the opportunities for individual development.
Joshua 24:15 "But as for me and my household, we will serve the Lord."
FIRST THINGS FIRST
Your ministry is only as great as your family. Learn to serve each other. Learn how to be intimate.
Christ already died for the church, you don't have to.
THE ULTIMATE SERMON, "SHOW AND TELL"
What your children and members see, tells them a lot about your relationship w/spouse and your relationship with God.
What we show our children at home should line up with what we tell the church.
AS FOR ME AND MY HOUSE…
As parents, we have the responsibility to teach and train our children to develop a desire to serve the Lord.
Just as Joshua provided a good example for his family to follow God, every pastor and wife ought to make a similar commitment to the family the Lord has given them.
THE POWER OF ONE FLESH
The term 'one flesh' means that just as our bodies are one whole entity and cannot be divided into pieces and still be a whole, so God intended it to be with the marriage relationship. They are two individuals indeed, but only one entity (a married couple).
WHAT YOU SEEK, YOU WILL FIND
When you look for problems in your marriage and family, you will inevitably find them.
Marriage through the lens of God's word.
AFFIRMATION, AFFECTION, AND FORGIVENESS
Affirmation: Speaking well of your spouse to others (Colossians 3:19)
The effectiveness of Affection (Romans 12:10).
Fight fair and forgive quick (1 Corinthians 7:5; 13:4-7; Ephesians 4:31).
Navigating through conflict.