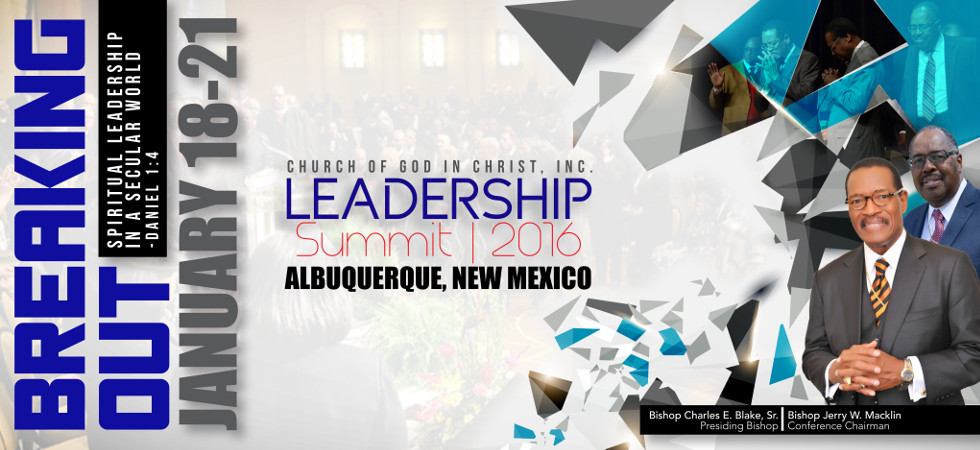 JANUARY 18-21, 2016 | ALBUQUERQUE, NEW MEXICO

Leadership Conference 2016: BREAKING OUT

The Leadership Conference provides a unique opportunity for the empowering and equipping of leaders. From Pastors and ministry leaders to ushers and deacons, you will be empowered with knowledge and equipped with information to more effectively and efficiently walk in your calling.
At Leadership Conference 2016, expect to be blessed with:

Power-Packed Sessions
Insightful Speakers who are Experienced Leaders
Anointed Worship Services
If you have a heart to impact your community for Christ… If it is your desire to be an effective leader in your church or ministry… Leadership Conference 2016 is for you! We look forward to seeing you in Albuquerque, NM this January!
MORE INFORMATION COMING SOON!

Click here to sign up for E-mail updates
---