Kansas City
Join the Young Women in Ministry Thursday July 3rd for a One Day Power-Packed Empowerment Session. There will be two exciting components that will take place on that day. First, it is c alled "Platform;" young women who have books or cds will be given the opportunity to showcase their materials for a small donation of $25.00. Secondly, it is called "Let's Have Church;" this is a time where young women interested in speaking will give a 3 to 5 minute inspirational message. This session is open to ALL and ALL are welcomed to come. For more information contact [email protected] See you there!!!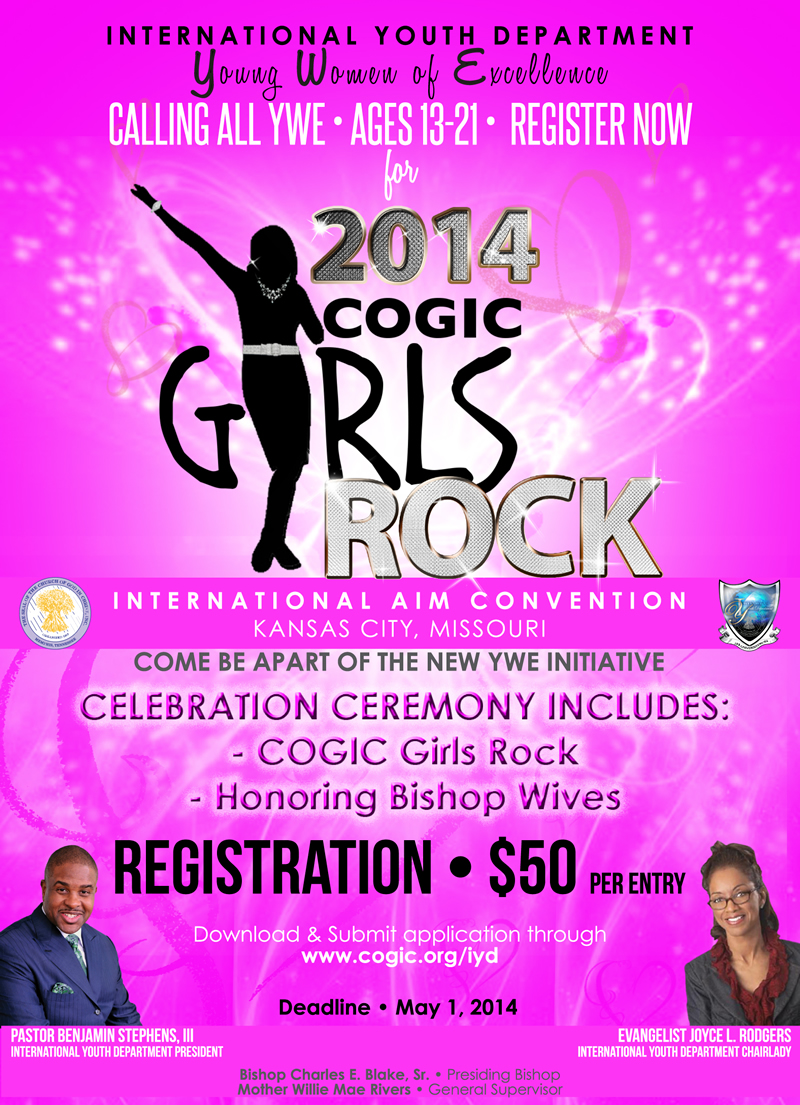 Don't miss this exciting time to be recognized in the "COGIC GIRLS ROCK" ceremony sponsored by Young Women of Excellence. Applications are now being accepted for all young ladies ages 13-21. Let the world know about your accomplishments in the following areas: Academics, Music, Fashion, Community Service, Sports, Arts, and Church Involvement. Don't forget to nominate your Bishops Wife to be recognize as a trailblazer and a COGIC Woman that ROCKS! We will see you at AIM 2014 in Kansas City, MO.
Click image below to download the application.