COGIC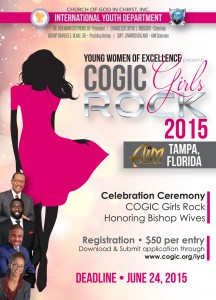 Don't miss this exciting opportunity to be a participant in COGIC Girls ROCK 2015. Young ladies, ages 13-21, will meet at the AIM Convention in Tampa, FL to embark upon a life-changing experience. This week will offer sisterhood, spiritual enhancement, and practical tools to excel as a woman of excellence. There is no limit as to how many young ladies from each Jurisdiction can participate. Download and submit the application NOW!
Don't forget to nominate your Bishop's wife to honored during the COGIC Girls ROCK Ceremony.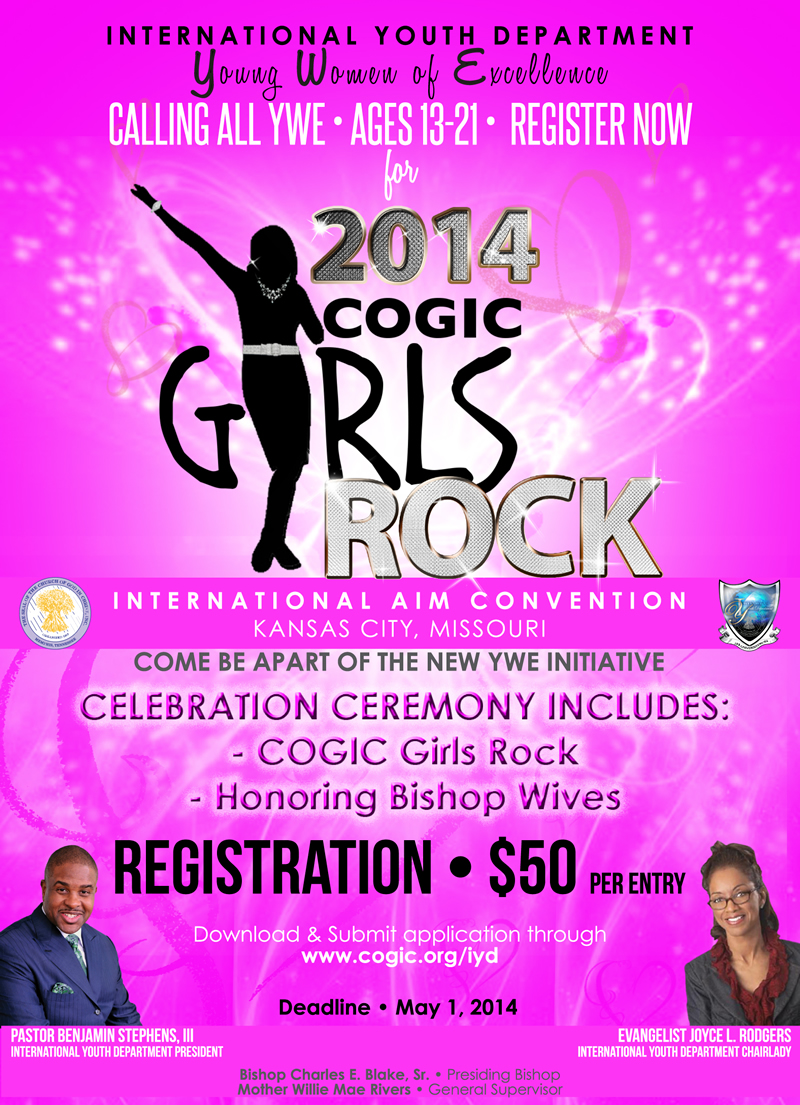 Don't miss this exciting time to be recognized in the "COGIC GIRLS ROCK" ceremony sponsored by Young Women of Excellence. Applications are now being accepted for all young ladies ages 13-21. Let the world know about your accomplishments in the following areas: Academics, Music, Fashion, Community Service, Sports, Arts, and Church Involvement. Don't forget to nominate your Bishops Wife to be recognize as a trailblazer and a COGIC Woman that ROCKS! We will see you at AIM 2014 in Kansas City, MO.
Click image below to download the application.