2014 Charisma Man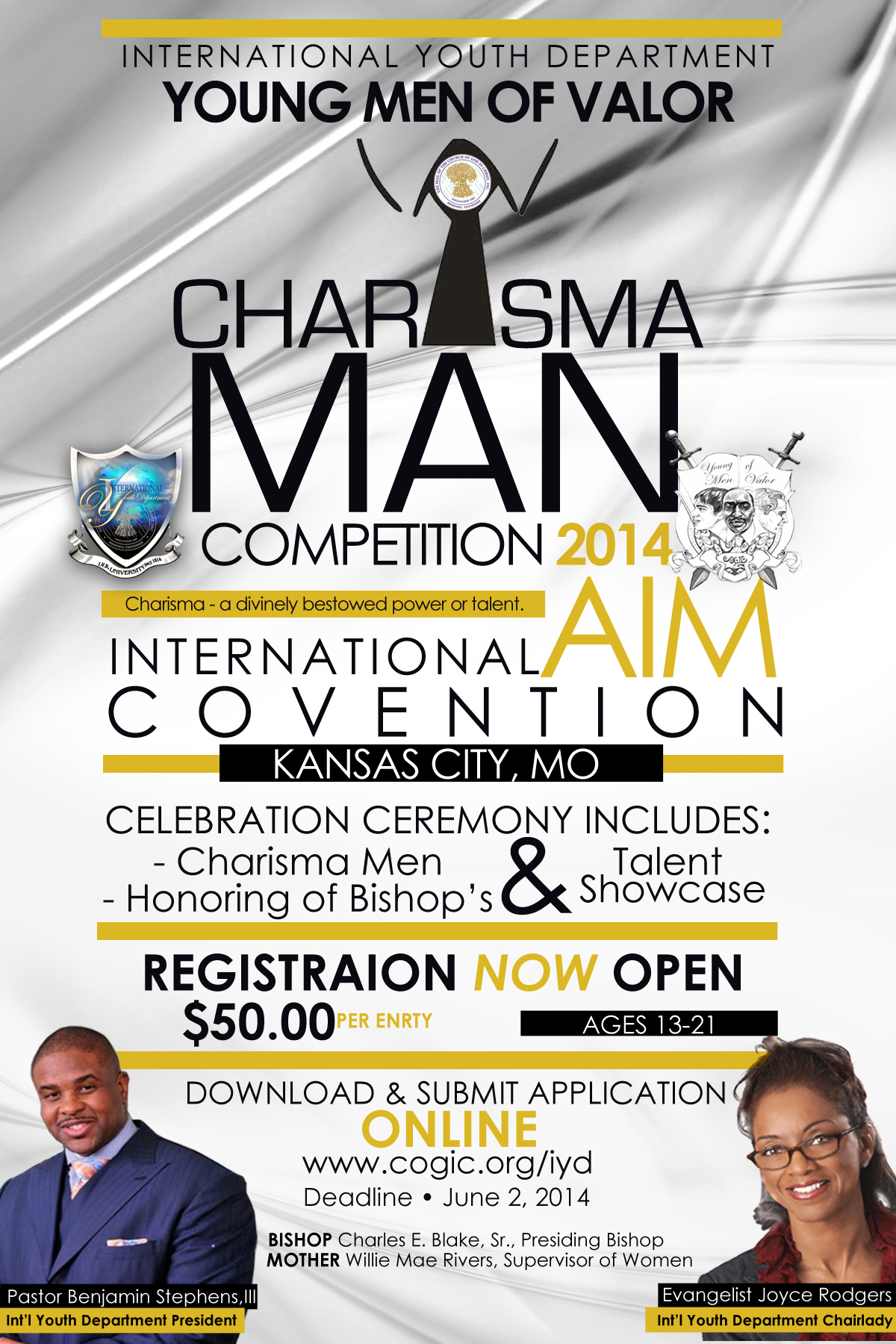 The International Young Men of Valor launches "Charisma Man 2014." Join us as we showcase the various gifts and talents that God has given our young men. The Apostle Paul in 2 Timothy 1:6 encouraged the young Timothy to "Flame the gift of God, which is in you through the laying on of my hands"
Youth Leaders, you may ask, "What could I do?" Well, we need your young men ages 13-21 to be involved in this event. They may have memorized a portion of Scripture, know all the names of famous African American inventors, some youth may be a Christian rapper, comedian, dancer, visual artist and have a skit they would like put on or a song they would like to sing. No matter what their talents are they can use to make "Charisma Man 2014" a spectacular event showcasing with charisma the gifts God has given them. This event is not a contest or competition but an opportunity to share your gift with your jurisdiction.
Elder Andre V. Castro,
International Young Men of Valor Coordinator
Click image below to download the application.
2 Responses to 2014 Charisma Man