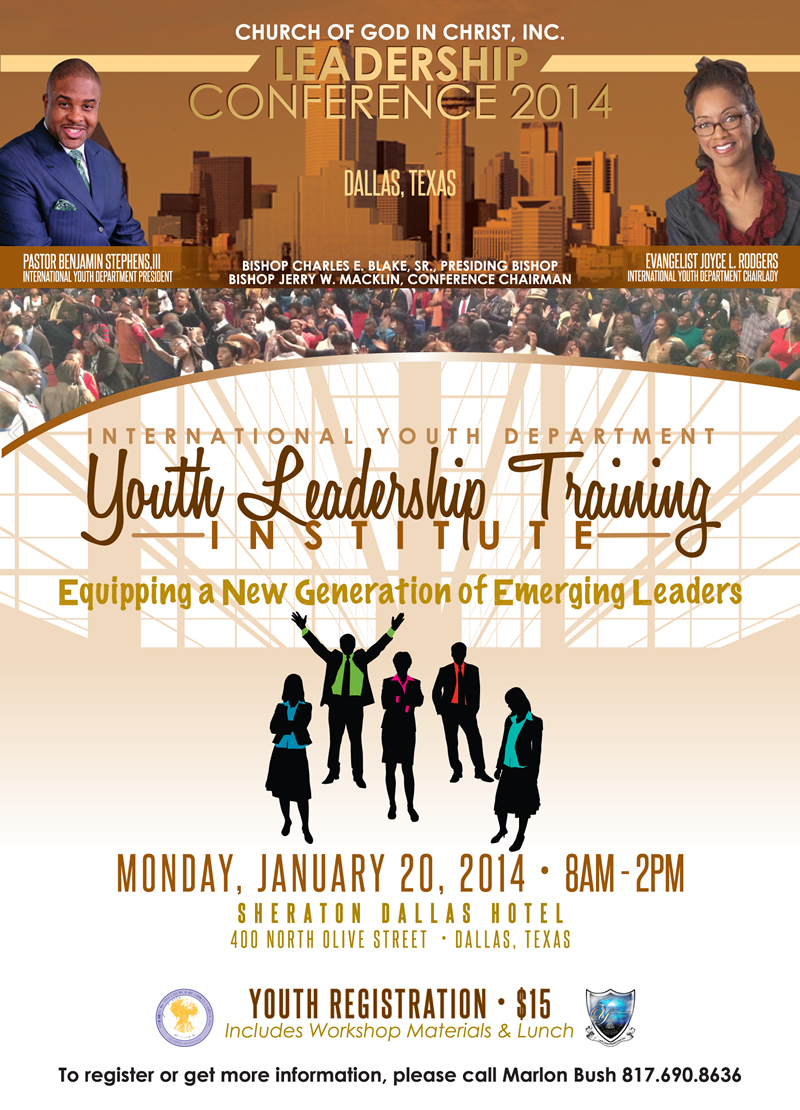 Greetings IYD Family,
It is my prayer that you are walking in God's favor in this new year God has blessed us to see. Certainly, we are excited to be a part of the greatest department, the International Youth Department, in the greatest church, the Church Of God In Christ, Inc. Without a doubt, it is my belief that God has tremendously blessed us.
As we look forward, I am excited to extend the forthcoming empowering opportunity to you. On behalf of our IYD President, Pastor Benjamin Stephens, III and IYD Chairlady, Evangelist Joyce L. Rodgers, we cordially invite you to experience the Youth Leadership Training Institute at the 2014 COGIC Leadership Conference, Monday, January 20, 2014 in Dallas, TX.
Look forward to a magnificent time devoted to educating youth leaders and empowering our youth. Expect your ministry to be enlightened, enhanced and forever changed! Please join us as we focus on "Equipping a New Generation of Emerging Leaders". Let us go forth and make a difference in the Kingdom. May God Bless you and we look forward to impacting our youth together.
Click the PDF icon to download the registration form.
Blessings,
Administrator Paul Gatlin
Leadership Conference Committee
International Youth Department
Church Of God In Christ, Inc.