To the Greatest Youth and Young Adults of the Church of God in Christ,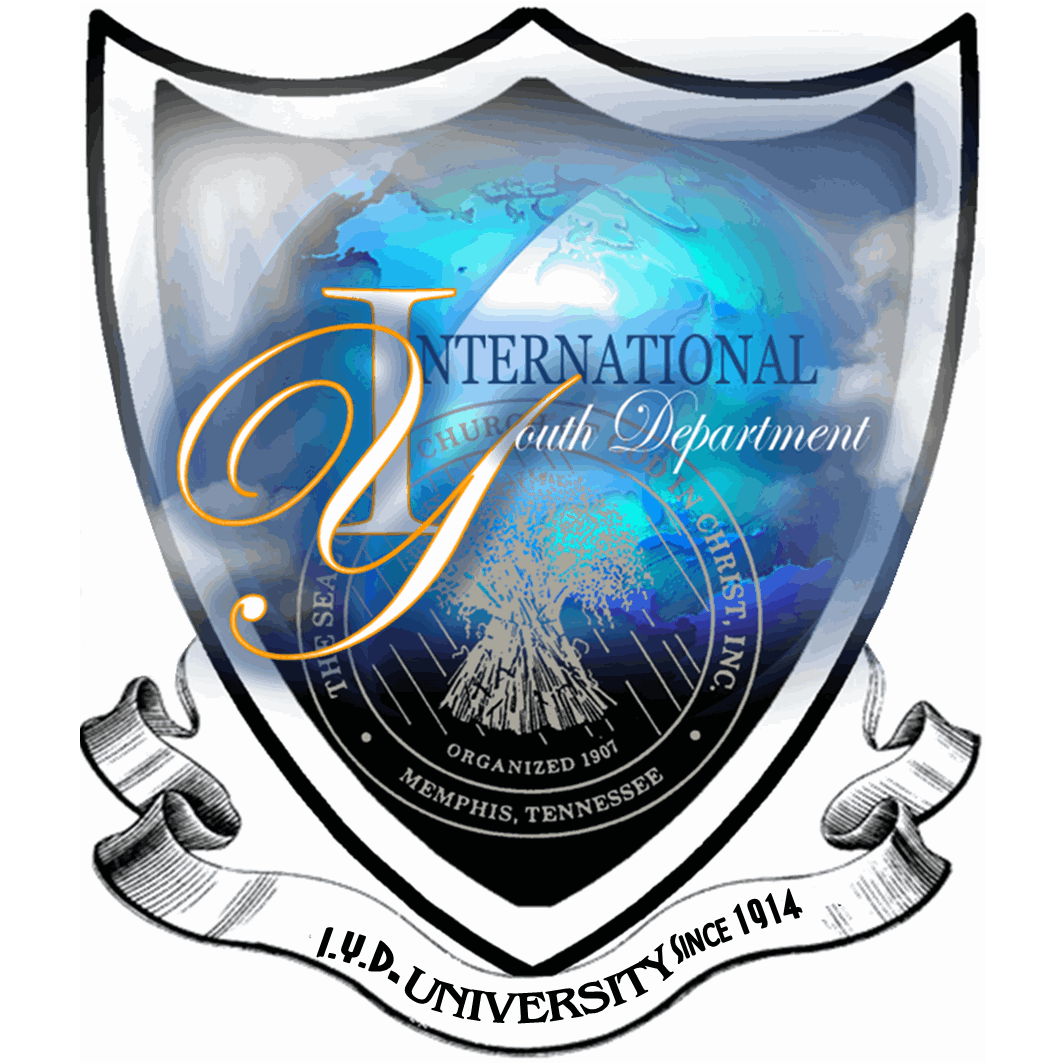 I greet you in the matchless name of Jesus Christ, our redeemer, liberator, Savior, and Lord. What can I say about AIM 2013, in Baltimore, Maryland? We had some crazy church and the Lord met us there and poured out His Spirit. I must admit I have not shouted and danced before the Lord like that in a long time. After the tremendous outpouring of the Holy Ghost the International Youth Department (IYD) had in Baltimore, it will never be the same. I would like to celebrate each and every one of you who sacrificed your time, resources, and energy to attend AIM 2013. It would not have been the same without you. Thank you for being on your best behavior, I did not receive not one (1) negative call or comment. Thank you for making my 1st annual AIM Convention as your International Youth President quite memorable and life changing. I am a better leader because of each of you.
Please join me in celebrating "The Giant Slayer", our International Chairlady Joyce Rodgers who has been a true sister, asset, and support from my initial appointment to this present time. To my brothers; Vice President Derrick Hutchins, II, Vice President Nathaniel Green, and Vice President Micaiah Young, thank you for your dedication and faithfulness. To the Assistant Chairladies Felicia Sanders and Lawanne' Grant, thank you for your prayerful commitment to the youth of our church. To the Executive Team and all Departmental Leaders, I could not have done it without you. Great job!
As we close one chapter and voyage to the next, I welcome each of you to celebrate with the Presiding Bishop Charles E. Blake, Sr. and the International Youth Department as I am officially installed as your leader on September 13-14, 2013, in Kansas City, Missouri. I also hope that you will experience World Youth Day at your local church on Sunday, September 29, 2013.
And finally, IÂ'm looking to see each of you in St. Louis, Missouri at the Church of God in Christ Holy Convocation. Until we meet again, have a great school year and keep reaching for excellenceÂ…I love you!
P.S. AIM 2014 is in Kansas City, MissouriÂ…. Lord willing, IÂ'll be here awaiting your arrival!
Your Servant in Ministry,
Dr. Benjamin Stephens, III
International Youth Department President