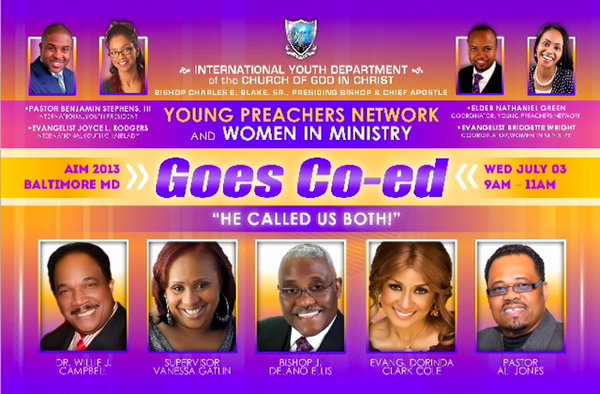 When: July 3, 2013
Where: TBA!!!
The "Young Preachers Network" and "Women In Ministry" have partnered for one day of explosive dialogue. We will discuss such topics as:
Understanding what your ministry is
Education vs. Revelation
Loving Role models without becoming them
I'm single and in ministry
AND SO MUCH MORE!!!!!
This will be an answer filled, life changing event filled with wisdom, knowledge, and understanding. This event is open to young women and young men who are in ministry or interested in ministry. This is an open forum discussion where you can speak directly to experience and get a better understanding. SPREAD THE WORD!!!