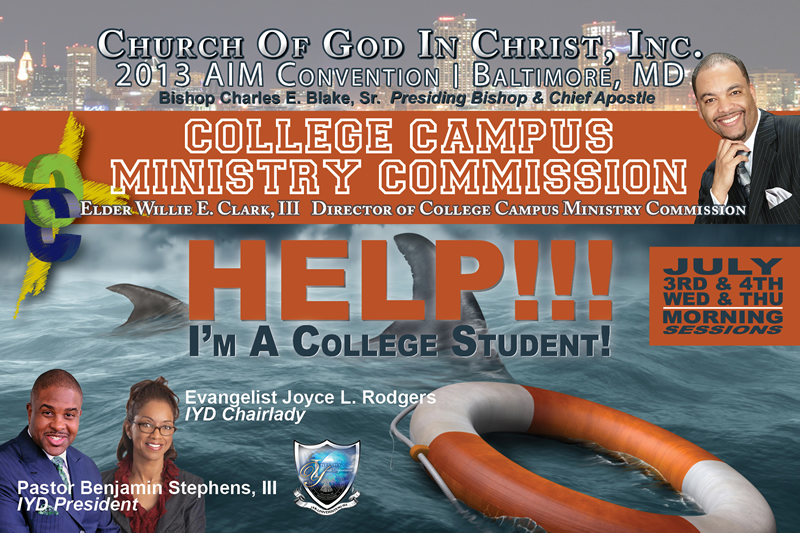 Name of Coordinator: Elder Edward Clark
Title of Event: Help!!! I'm A College Student!
Date of Event: July 3, 2013 and July 4, 2013
Time of Event: Morning Sessions
Sponsoring Department: College Campus Ministry Commission
Contact Email: [email protected]
Purpose of Event/Description: This event is targeted towards college students. This workshop will include a question and answer session. The purpose of this workshop is to help empower college students to overcome obstacles and to live a victorious life by applying biblical principles to their life while attending college.