Each Presidential Staff Member is asked to represent with THREE (3) $150.00 FULL page ads. each Region is asked to represent with FIVE (5) $150.00 FULL PAGE ads. For clarity, those who hold dual positions (Presedential Staff / Regional MOM / Jurisdictional MOM) may combine all of their ads inclusive of the Jurisdictional Ads to make a to make a total of FIVE (5). All IMD Staff Members ( Executive, International Workers / Staff members) along with ALL Jurisdictional Ministers of Music / Presidents are asked to represent with TWO (2) $150.00 full page ads.
It's Easy as 1-2-3…
The International Music Department is extremely excited with the opportunity to participate in the 2018 AIM Convention in Indianapolis Indiana. We now have an opportunity to submit and pay for our Souvenir Journal ads online. It's Easy as 1-2-3...
1. Complete Ad Submission Form
2. Create and submit High-Quality Advertisement
3. Send Advertisement with Payment by Email or Website
That's all it takes.
Don't miss the chance to market to thousands of convention attendees from around the world, and together the IMD will once again be the number one department in the AIM Convention. Submit Your Ads ... T O D A Y !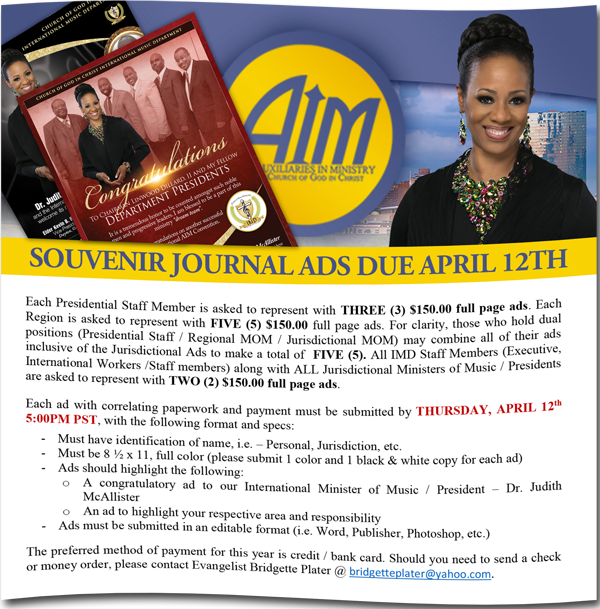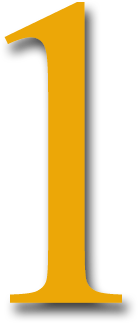 You have a choice to download the form or fill-out the form online. If you download the form you may email to [email protected] or you can upload with your payment below.

Click the button below to DOWNLOAD
Ad Submission Form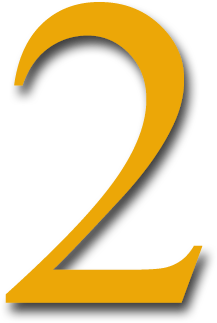 Be as creative as you like, remember all Ads are Full Page Ads, and each Full page Ad cost $150.00.
If you need design help with your Ads please don't wait to the deadline before you ask for assistance.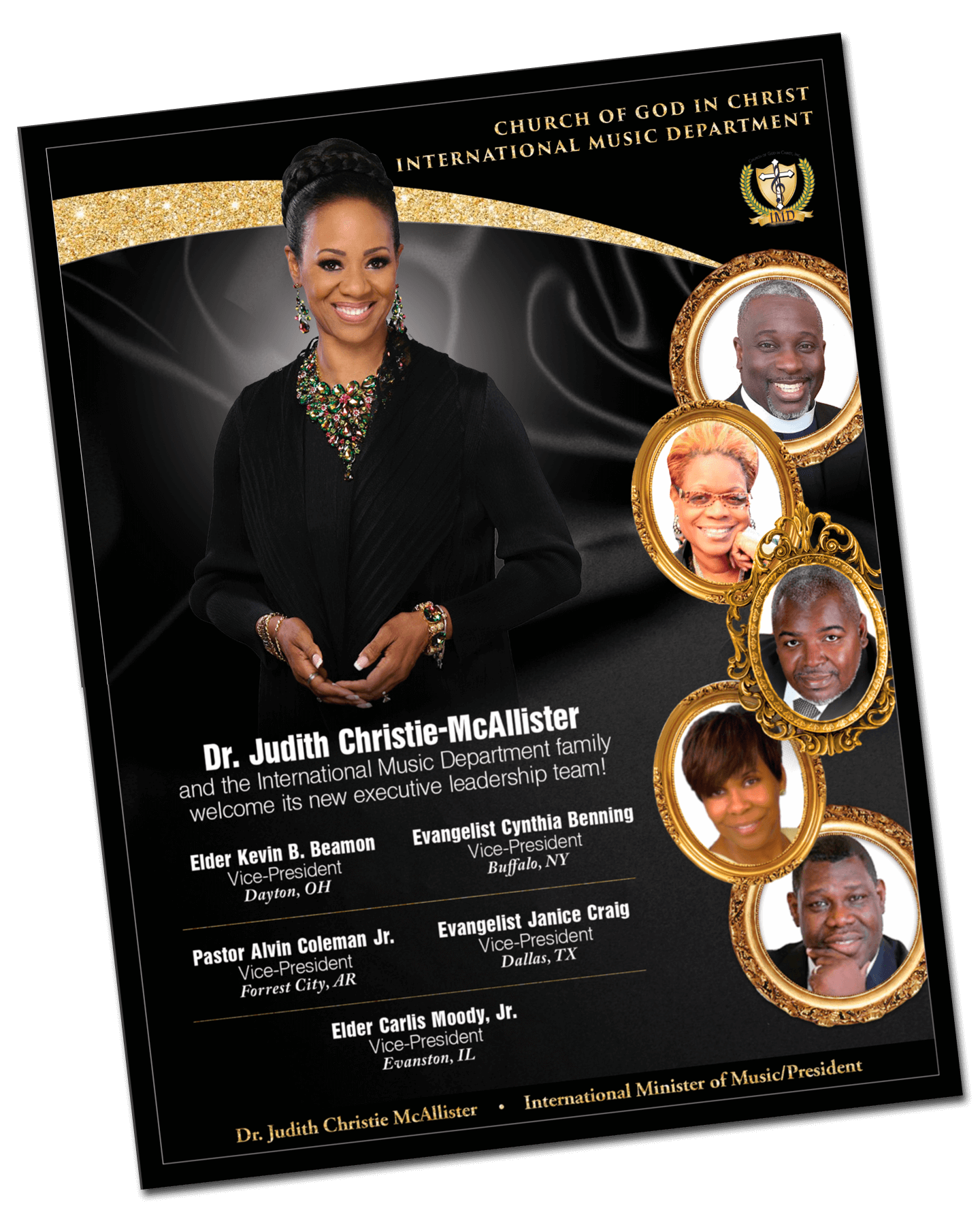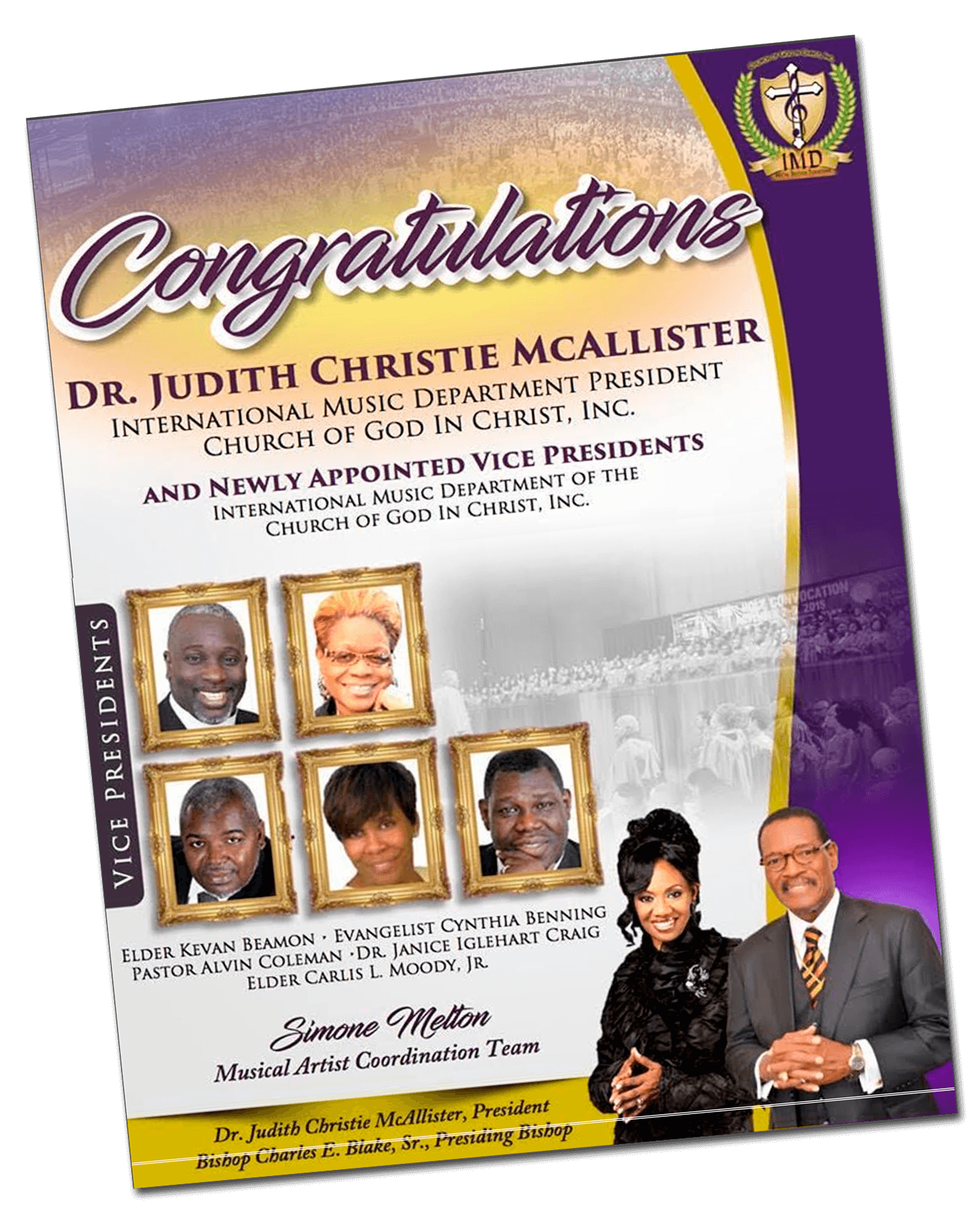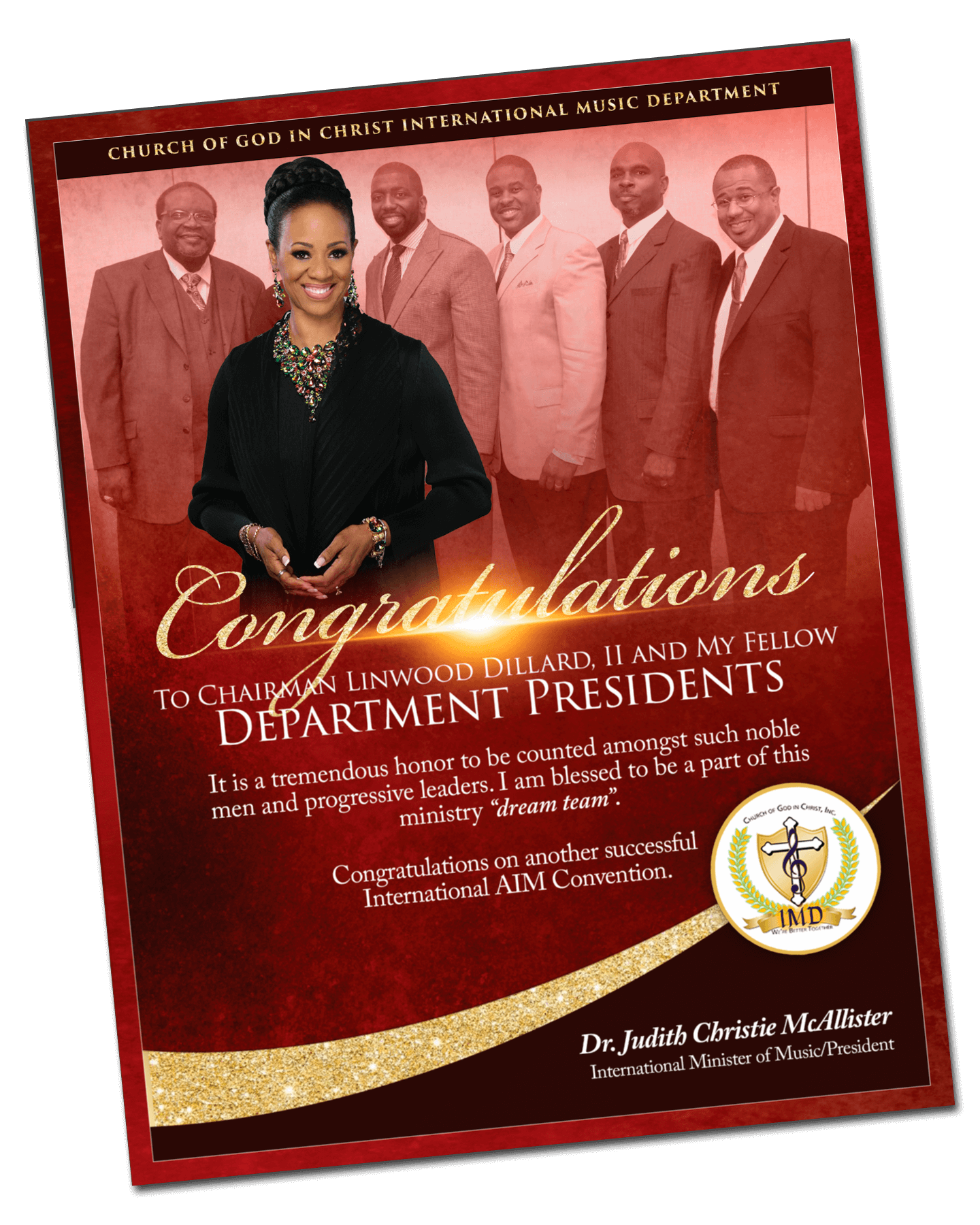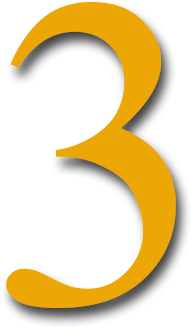 Clicking on the IMD Store payment link provided below will allow you to pay with your credit card and instantly receive a receipt confirming your payment and submission of the art work.
Upload your Camera Ready Artwork Here