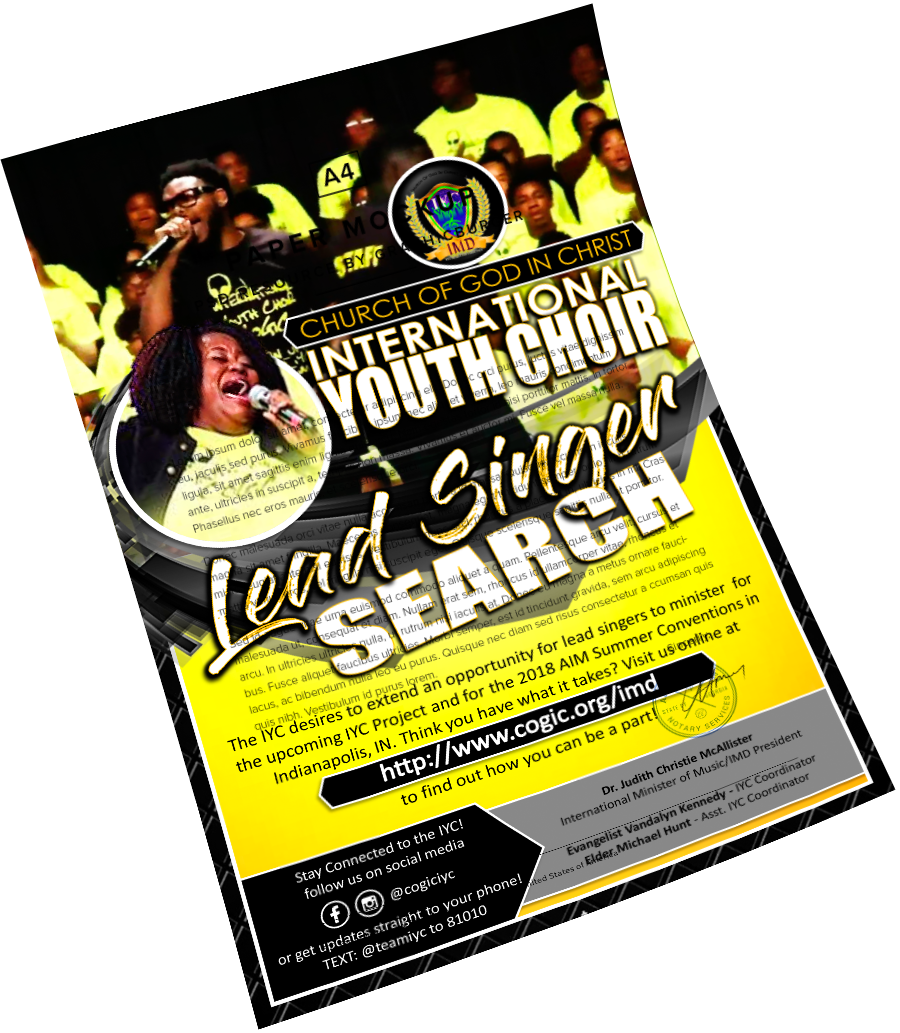 ARE YOU A LEAD VOCALIST?
WE WANT TO HEAR YOU!
The goal of the International Youth Choir is to help young people expand and grow, both musically and spiritually. The IYC seeks to give opportunity for talented and musically gifted young people to display their varying giftings in rehearsals and worship services. The rendering of their gifts lifts the hearts of tens of thousands of congregants and creates an atmosphere conducive for worship. With that in mind, we seek to discover and expose lead singers for this IYC project that will glorify God and minister to God's people.
To be considered, please submit your 1-minute video with a gospel song of your choice with the form below by May 31, 2018.
Lead singer candidates, you may upload your MP3 or MP4 files here. Be sure to label then with your name before you upload the files. If you would like to email a YouTube or Vimeo video link send the link via email to [email protected]