____________________________________________________________________________________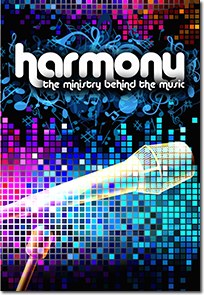 CONGRATULATIONS…You are a Minister of Music, Choir Director or a Choir Member. Now what? You have a deep passion for music and you want to express it in your church and beyond. What are some of the things that you need to know? How do you use your talents to bring others to Christ? How do you coordinate your talents with the needs of your church?
Written and edited by the Church Of God Christ International Music Department President and forerunner of the Praise and Worship movement in the African American Church, Dr. Judith McAllister and her staff will teach you how to bring out the best in your music talents to lead disciples to Christ. Based on biblical scriptures and theological backing, this book takes you on a lesson-based training which will uncover the importance of music in the Bible and modern Christianity. This will unlock the true potential of your music talents for God's Glory.
Whether you're into music ministry or just a lover of Gospel music, Harmony will help define or refine your ministry behind the music.
____________________________________________________________________________________



Calendar


September

CHM Heritage Symposium

September 8 – 10

Memphis, TN

September

Bishop's Conference

September 15 – 17

Rochester, NY

November

Holy Convocation

November 3 – 12

St. Louis, Missouri

Welcome To The International Music Department For The Church Of God In Christ.

We are so honored that you have taken pause within your busy day to visit us. It is our desire to keep you informed, and to stay in touch so you do not have to miss out on anything the IMD has to offer during the year.

Please feel free to visit our webpage again and again, as we will frequently update to provide information and inspiration, with the expectation that your experience while here on the IMD website will continue to be an uplifting one.

We're Better Together

Dr. Judith McAllister
President, International Music Department




Connections


CONNECT WITH
YOUR I-M-D!

.